18 dead in Russian helicopter crash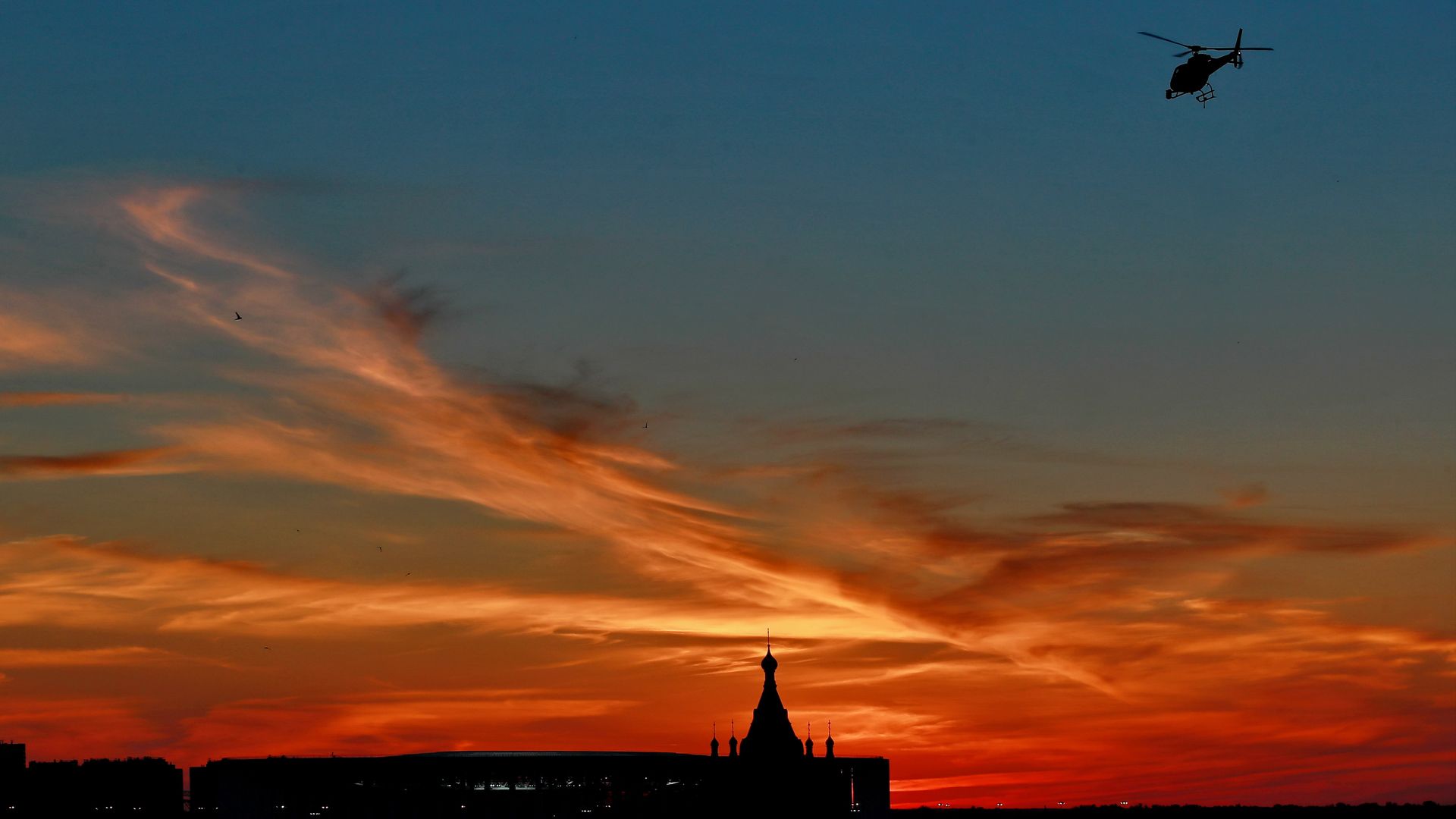 All 18 people aboard a Russian helicopter on Saturday were killed after it crashed in Siberia, just after takeoff, the Associated Press reports.
The details: The Mi-8 helicopter crashed into a "load being carried by another helicopter" which had taken off at the same location, according to the AP. This isn't the first of it's kind — in February, 71 people were killed in a regional jet crash shortly after takeoff from a Moscow airport.
Go deeper