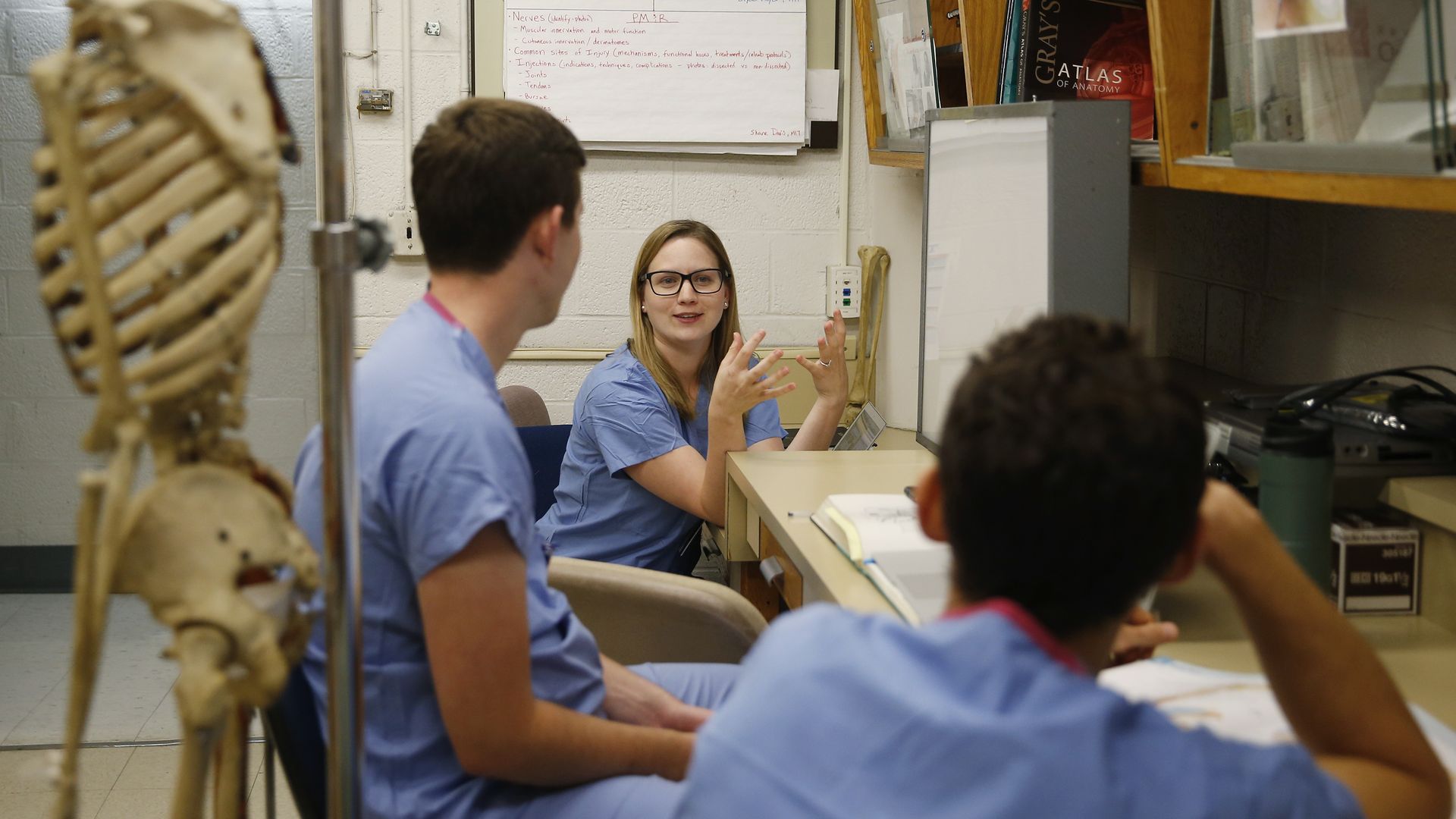 Younger doctors aren't necessarily opposed to single-payer health care, and some fully support it. That could change the way doctors flex their muscle on one of the most contentious issues in American politics, Kaiser Health News and Vice report from an American Medical Association conference.
Why it matters: The AMA has long fought government intervention in health care. It opposed the creation of Medicare, as well as the Affordable Care Act, and has formally opposed single-payer for years. But a group of young doctors recently pressured the organization into at least studying the issue again.
That's hardly a sea change, but the AMA already isn't quite as powerful as it used to be, as doctors migrate toward more specialized organizations. Even a marginally divided front on single-payer would be a big deal.
Between the lines: Young people in general are more amenable to socialism than their parents' generation, but changes in the health care industry are also influencing younger doctors, per KHN:
"Doctors now are more likely to end up working for large health systems or hospitals, rather than starting individual practices. Combined with the increasing complexity of billing private insurance, many said, that means contracting with the government may feel like less of an intrusion."
Go deeper