What we're watching: Trump vs. the "enemy of the people"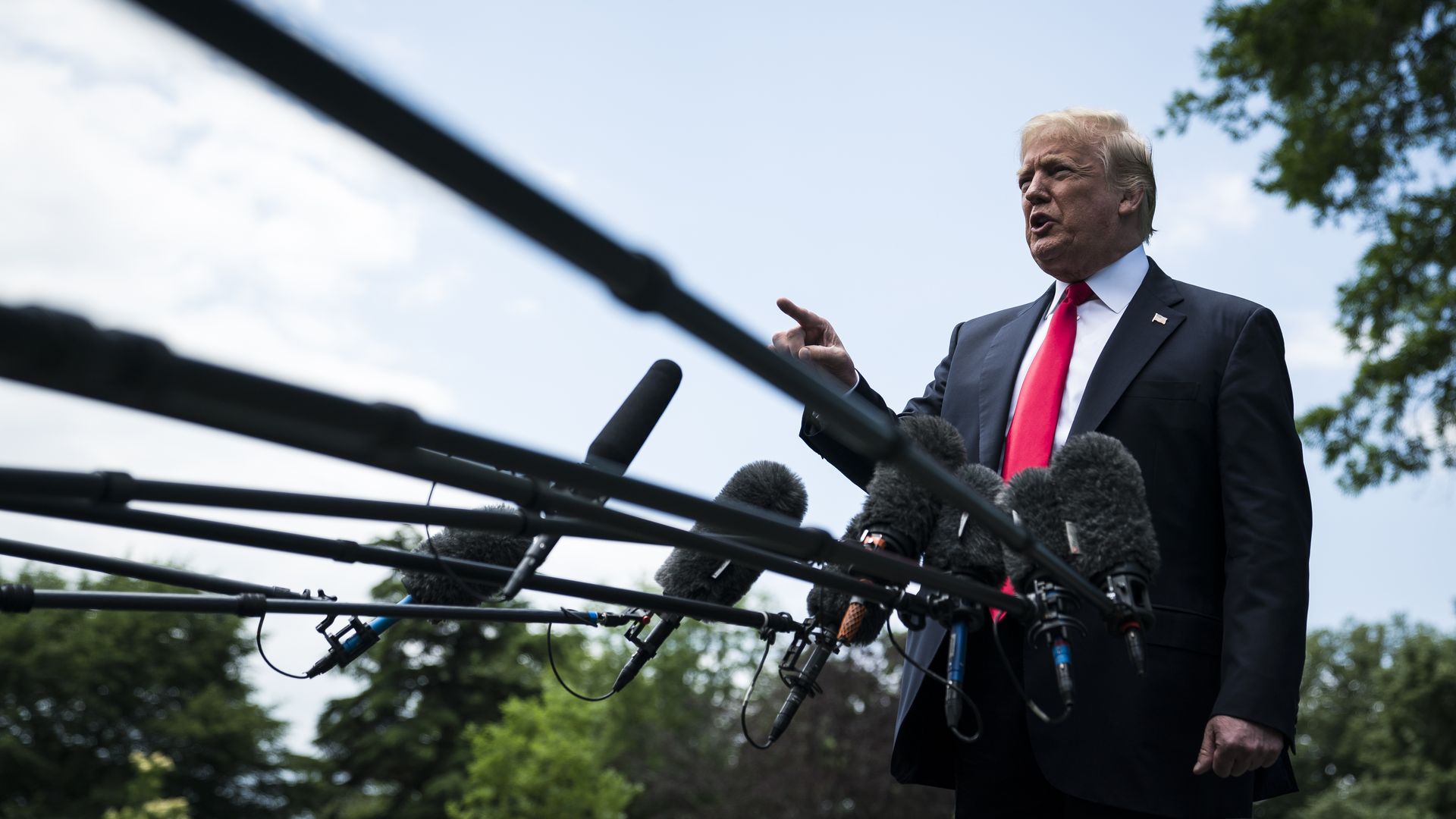 Members of the media are speaking out after President Trump launched a series of attacks on the press referring to them as an "enemy of the people."
Why it matters: Trump has long been critical of the mainstream media, but going so far as to call the media an "enemy of the people" is meant to fire up his base and further stoke distrust of the reporters he often clashes with.
Following attacks on CNN White House correspondent Jim Acosta at President Trump's Tampa rally earlier this week, members of the media are condemning threats of violence — including Fox News' Sean Hannity — as hostility against the press is quickly escalating.
In his opening remarks Wednesday evening, Hannity — a confidante of Trump — came to Acosta's defense: "I will be the first person to come to your defense if I'm there and anyone ever dares lay a hand on you. If I was standing there, if I see it happen, I will be the first person to jump in and fight on your behalf. Physical violence is never acceptable to me, nor is it acceptable to the conservatives I know and respect."
However, he then quickly returned to standard criticism of CNN and biased media.
During Axios' Thursday interview with the president's daughter, Ivanka, Axios' Mike Allen asked if she agreed with her father that the press is in fact, an enemy of the people. She said she doesn't.
Later Thursday, Acosta pressed White House press secretary Sarah Sanders to say "the press is not an enemy of the people." She refused, instead citing cases where the media has attacked her personally and "resorts to personal attacks without any content other to incite anger."
Go deeper: Where Trump's enemy of the people attack originated
Go deeper