Suspected Russian spy caught working in U.S. embassy in Moscow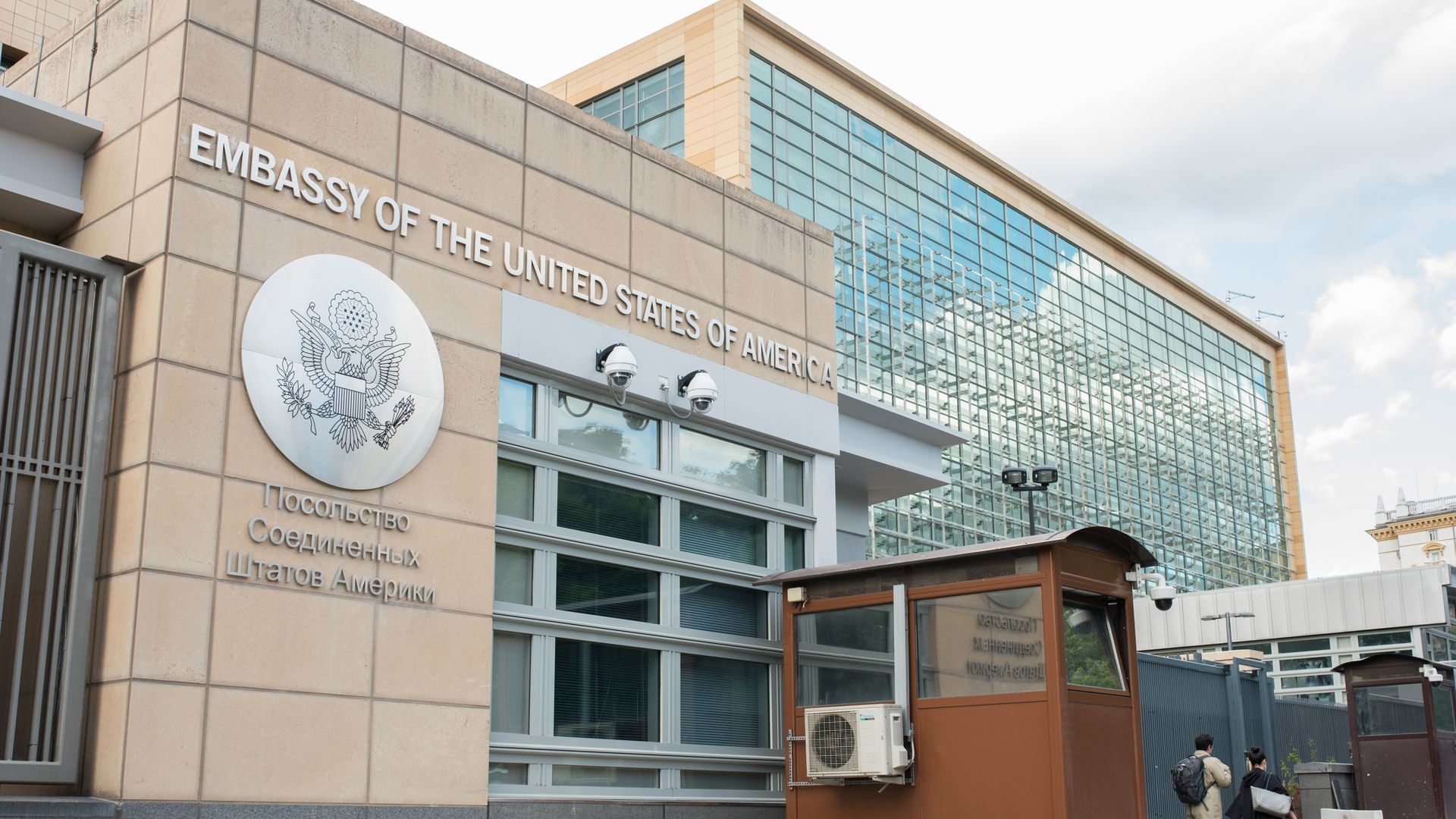 A Russian national employed by the U.S. State Department, and through her position worked with the U.S. Secret Service, has been accused of being a Russian spy working in the U.S. embassy in Moscow undetected for about 10 years.
The details: According to the Guardian who broke the story, the Russian national had triggered warnings of U.S. intelligence in 2016 during a standard State Department security sweep when they found she regularly had "unauthorized meetings with members of the FSB, Russia's principal security agency," which prompted State to revoke her security clearance. U.S. security agencies say she did not have access to classified information.
Why it matters: Most of the Russian nationals working for the U.S. in Russia report back to the FSB — Russia's primary security agency — but this particular employee was allegedly providing more information to Russians than was known to U.S. intelligence.
A State Department spokesperson told Axios, "As a general matter, we are aware that U.S. government employees, by virtue of their employment with the U.S. government, may be targeted by foreign intelligence services... When we identify an employee in violation of security directives, we take appropriate action at the appropriate time."
The U.S. Secret Service has not yet returned Axios' request for comment.
Go deeper