Pompeo says North Korean behavior "inconsistent" with denuclearization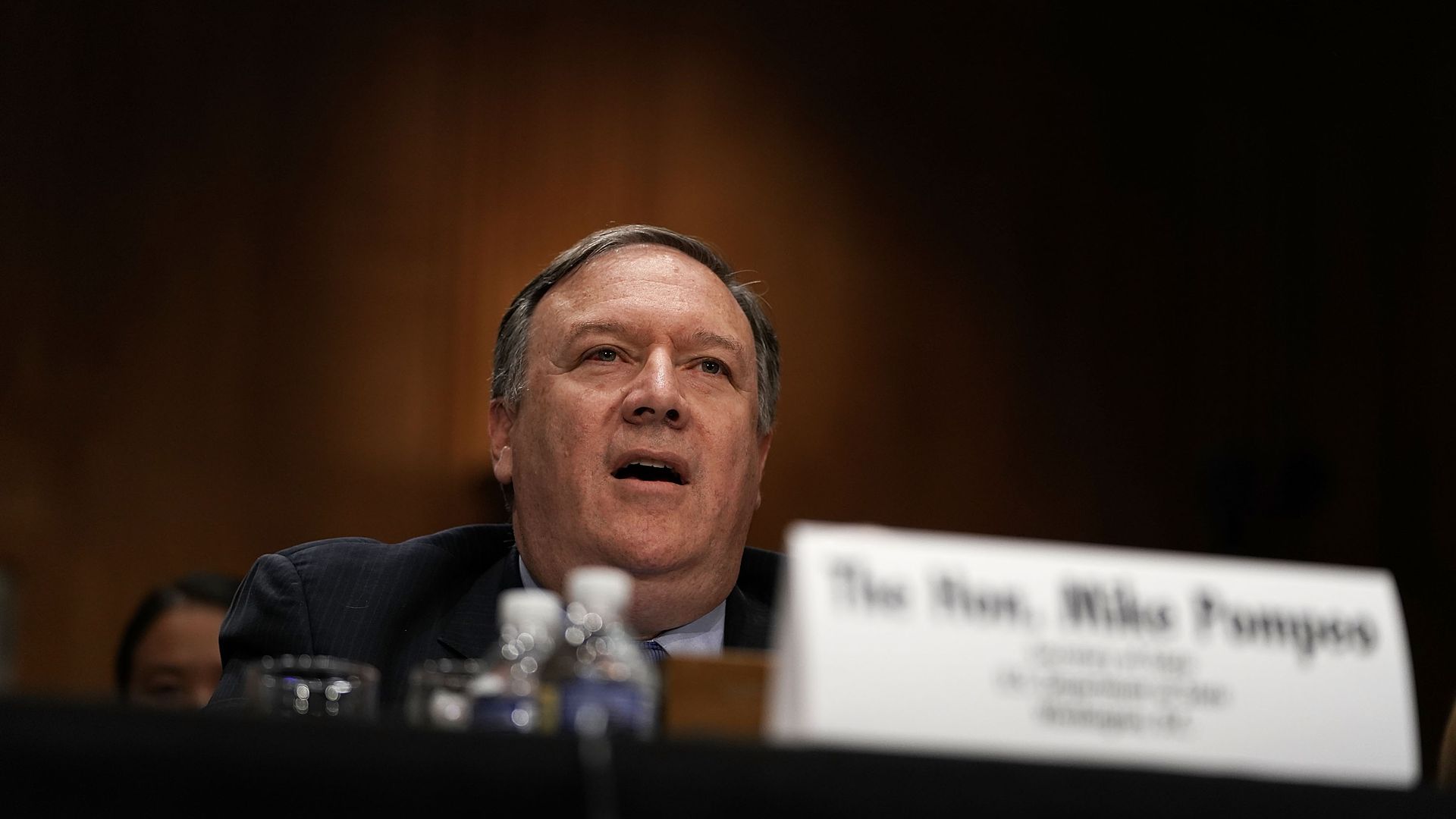 Secretary of State Mike Pompeo said on Friday there is "a ways to go" before North Korea is denuclearized, explaining that "to the extent they are behaving in a manner inconsistent with that, they are in violation of one or both the U.N. Security Council resolutions," Reuters reports.
Why it matters: President Trump thanked North Korean leader Kim Jong-un this week for "keeping your word" after remains of U.S. soldiers from the Korean War arrived. But per Pompeo, the reclusive nation is still far from completing its commitment to denuclearize. "Chairman Kim made a commitment to denuclearize. The world demanded that they do so in the U.N. Security Council resolutions... we can see we still have a ways to go to achieve the ultimate outcome we're looking for."
Go deeper