China plans more retaliatory tariffs against U.S.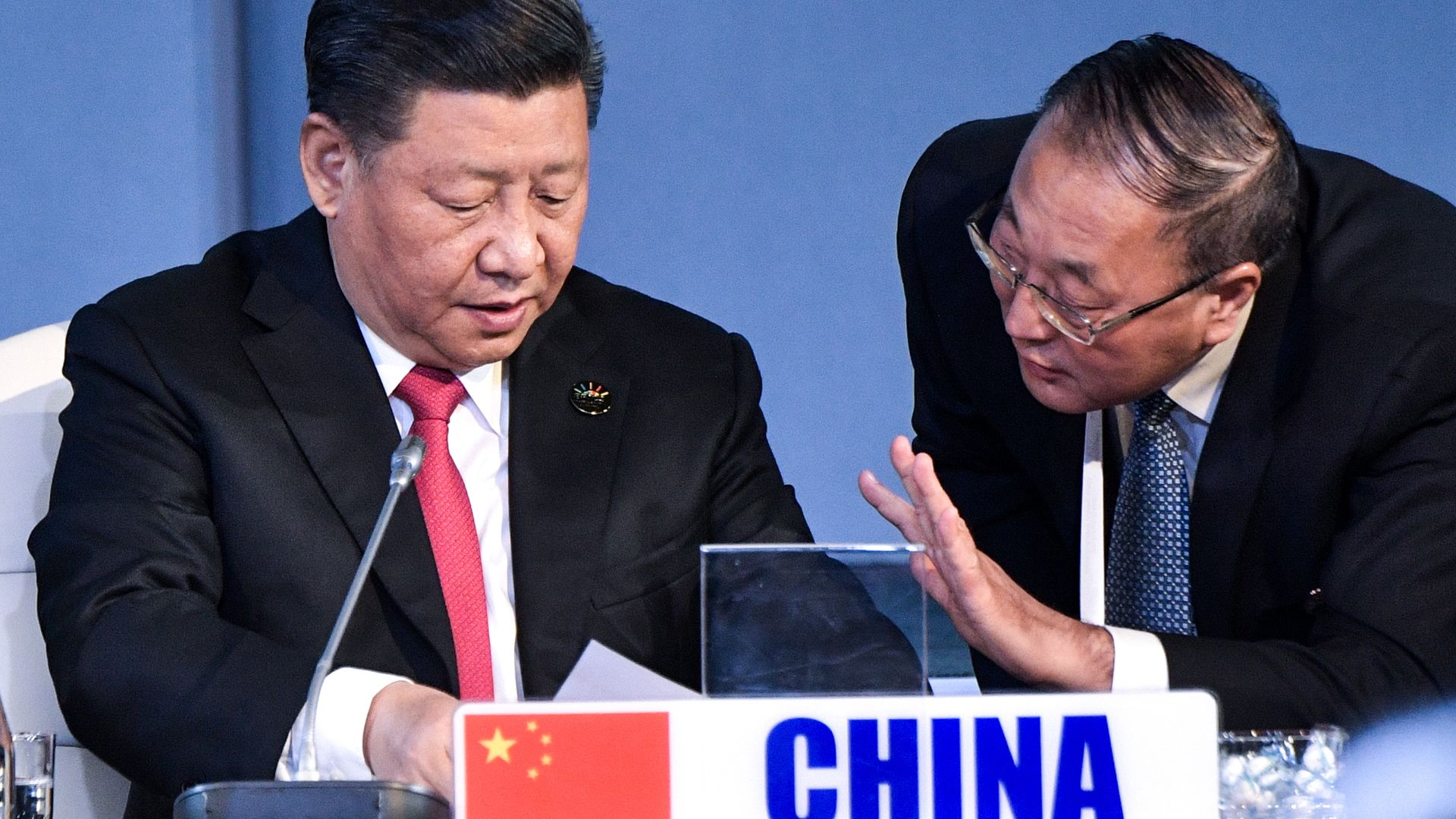 China is planning on hitting the U.S. with "differentiated tariffs on about $60 billion of U.S. goods," according to Bloomberg.
The big picture: This comes days after reports that the White House was considering increasing the tariffs on Chinese goods from 10% to 25%. A Chinese Foreign Ministry spokesman said on Wednesday that if the U.S. follow through, "China will inevitably take countermeasures and we will resolutely protect our legitimate right."
A statement from China's Ministry of Commerce, according to CNBC:
"Recently, on the basis of the announcement of the 10% tariff list for China's $200 billion exported to the United States, the US has proposed raising the tax rate from 10% to 25%. In this regard, China has decided to impose tariffs on the approximately 60 billion US dollars of products imported from the United States in accordance with the four different tax rates. China's differential tax rate counter-measures are rational and restrained. They are put forward after extensively listening to opinions and carefully assessing the impact, especially taking into account factors such as the welfare of the people, the endurance of the enterprise, and the maintenance of the global industrial chain. The implementation date of the taxation measures will be subject to the actions of the US, and China reserves the right to continue to introduce other countermeasures. China always believes that consultation on the basis of mutual respect, equality and mutual benefit is an effective way to resolve trade differences. Any unilateral threat or blackmail will only lead to intensification of conflicts and damage to the interests of all parties.
The Chinese side once again stressed that because the US side has repeatedly escalated the situation despite the interests of both enterprises and consumers, China has to take necessary counter-measures to defend the country's dignity and the interests of the people, defend free trade and the multilateral system, and defend the common interests of all countries in the world."
Go deeper