U.S. sanctions Turkish officials over detainment of American pastor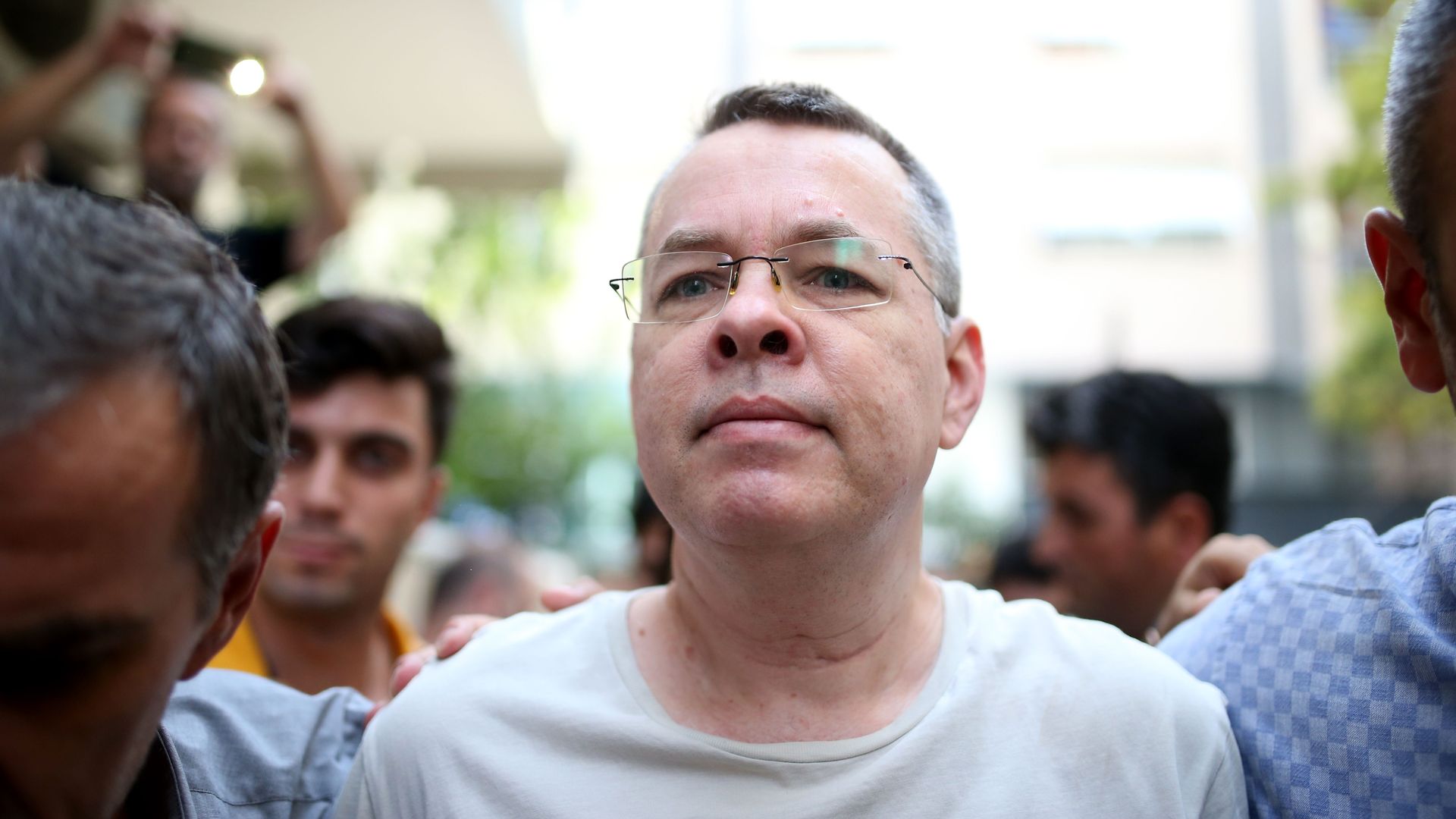 The White House announced Wednesday they have instructed the Treasury Department to implement sanctions against Turkey's Minister of Justice and Minister of Interior for their roles in the arrest and detention of American pastor Andrew Brunson.
The backstory: Brunson was detained after the 2016 failed coup against Turkish President Recep Tayyip Erdoğan. He has been released from prison but remains under house arrest, facing terrorism and espionage charges, which he vehemently denies. His detention is a further point of contention with Erdoğan — with whom Trump had personally been friendly despite his increasingly authoritarian behavior.
Sanders added that President Trump had spoken to Turkish President Recep Tayyip Erdoğan about the matter explaining, "We've seen no evidence that Pastor Brunson has done anything wrong, and we believe he is a victim of unfair and unjust detention by the government of Turkey."
Turkey's Ministry of Foreign Affairs quickly responded to the sanctions and called on the Trump administration to reverse their decision explaining they "strongly protest" the decision.
"There is no doubt that the decision, which disrespectfully intervenes with our judicial system, stands in contrast to the essence of our relations and will seriously damage the constructive efforts made in order to resolve problems between the two countries."
Go deeper