Ivanka Trump announces new corporate commitments for American workers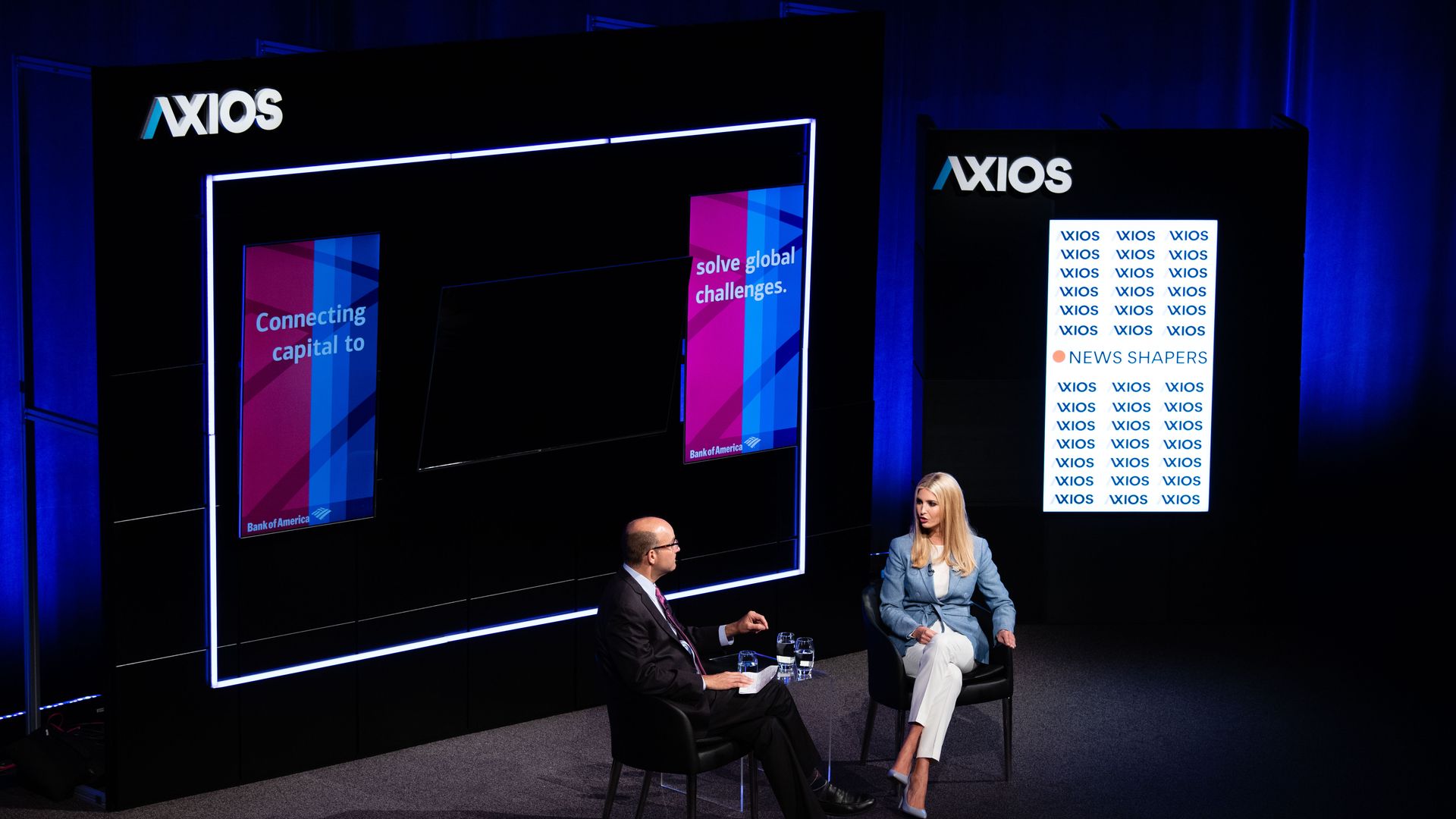 Ivanka Trump announced Thursday during an interview with Axios' Mike Allen that MasterCard and United Airlines have joined others in committing to apprenticeships, retraining and new jobs for American workers at their firms.
Mastercard added 75,000 new commitments
United Airlines added almost 16,000 new commitments
Why it matters: This is part of the National Council for the American Worker created several weeks ago. Trump said Thursday that the total commitments, including from firms such as FedEx (500k) and Walmart (1m), totals 3.8 million.
This post has been updated with a correct figure for United. Trump misspoke and said 1,600 new commitments.
Go deeper