The left's new EPA problem: Andrew Wheeler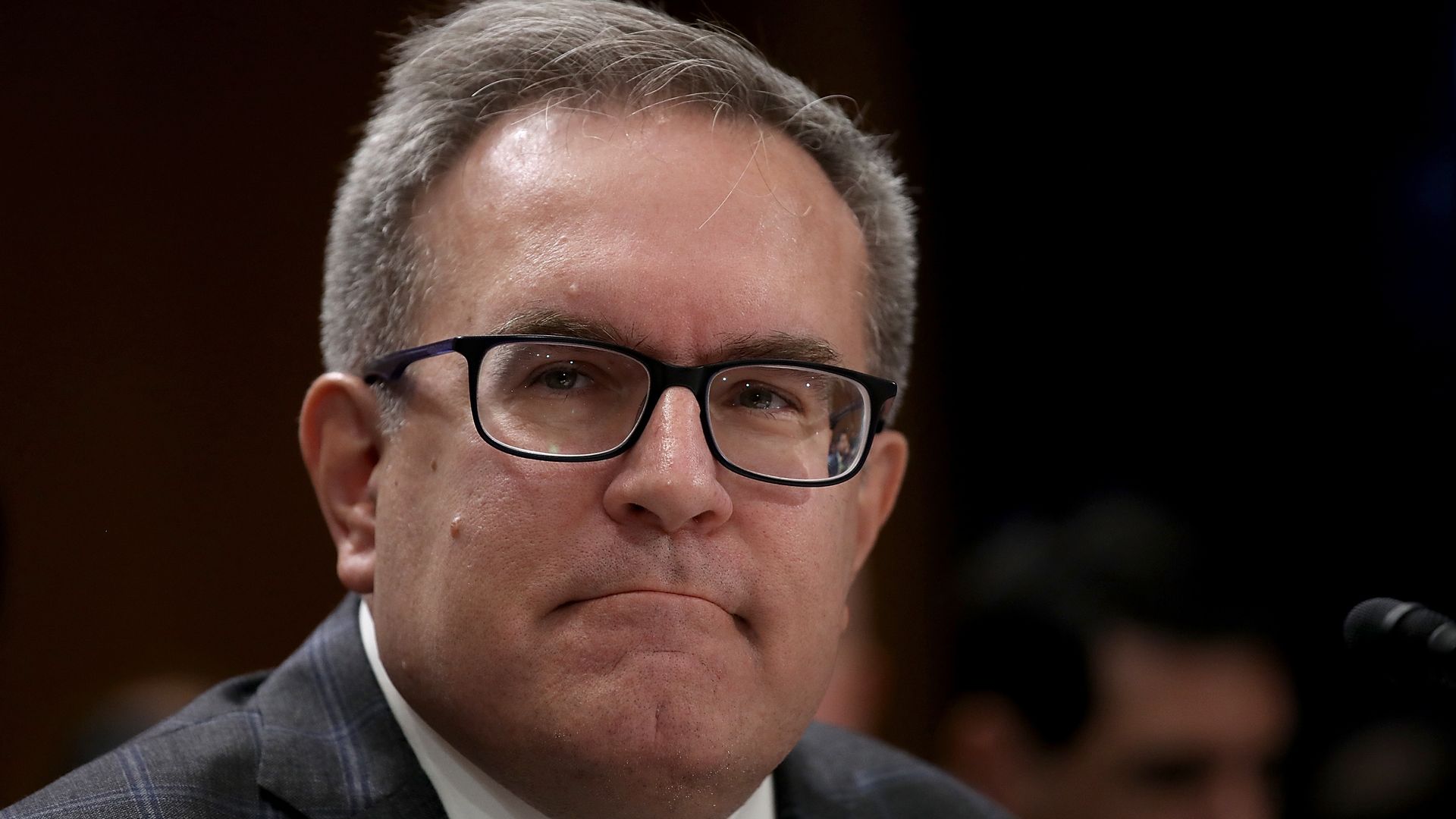 The EPA's plan to weaken vehicle standards underscores a broader problem facing Democrats and their environmental allies: They have little leverage against Acting EPA Administrator Andrew Wheeler, the man now leading the agency, compared to his predecessor.
Between the lines: Scott Pruitt attracted massive press attention, but that was largely thanks to his big ethical problems and the bizarre trappings of the scandals. Now, Wheeler is advancing a very similar agenda — but without the heavy ethical baggage.
In addition, his experience and knowledge of the Clean Air Act could make his efforts less vulnerable to successful court challenges.
Driving the news: EPA and the Transportation Department issued draft rules today that would dismantle Obama-era vehicle mileage and carbon emissions regulations.
One option under consideration is to freeze the standards at 2020 levels while revoking California's waiver to set tougher emissions rules that roughly a dozen other states follow.
Why it matters: It shows the challenge of wringing carbon emissions out of transportation, which has recently supplanted electricity generation as the largest source of U.S. CO2 output.
What they're saying: An exchange at a Senate hearing Wednesday at the Environment and Public Works Committee captured this dynamic nicely. Here's what Democratic Sen. Sheldon Whitehouse told Wheeler:
"As you know I viewed your predecessor's tenure as one characterized by tawdry personal behavior in office, a desire to do damage to the agency that he led, a flagrant absence of transactional integrity, and horrible environmental policies. ... I see you as a remedy to three of those four."
What's next: The Trump administration proposal upends Obama-era standards for cars and light trucks that extend through 2025.
One key option would freeze the combined standards at 2020 levels of roughly 35 miles per gallon through 2026.
Wheeler told lawmakers yesterday that the agency will take comment on a range of options from that "flatline" approach to maintaining the Obama standards (which amount to around 50 miles per gallon in 2025).
Go deeper: Read the EPA's new draft fuel economy rules.
Go deeper