Trump taps extreme weather researcher as science adviser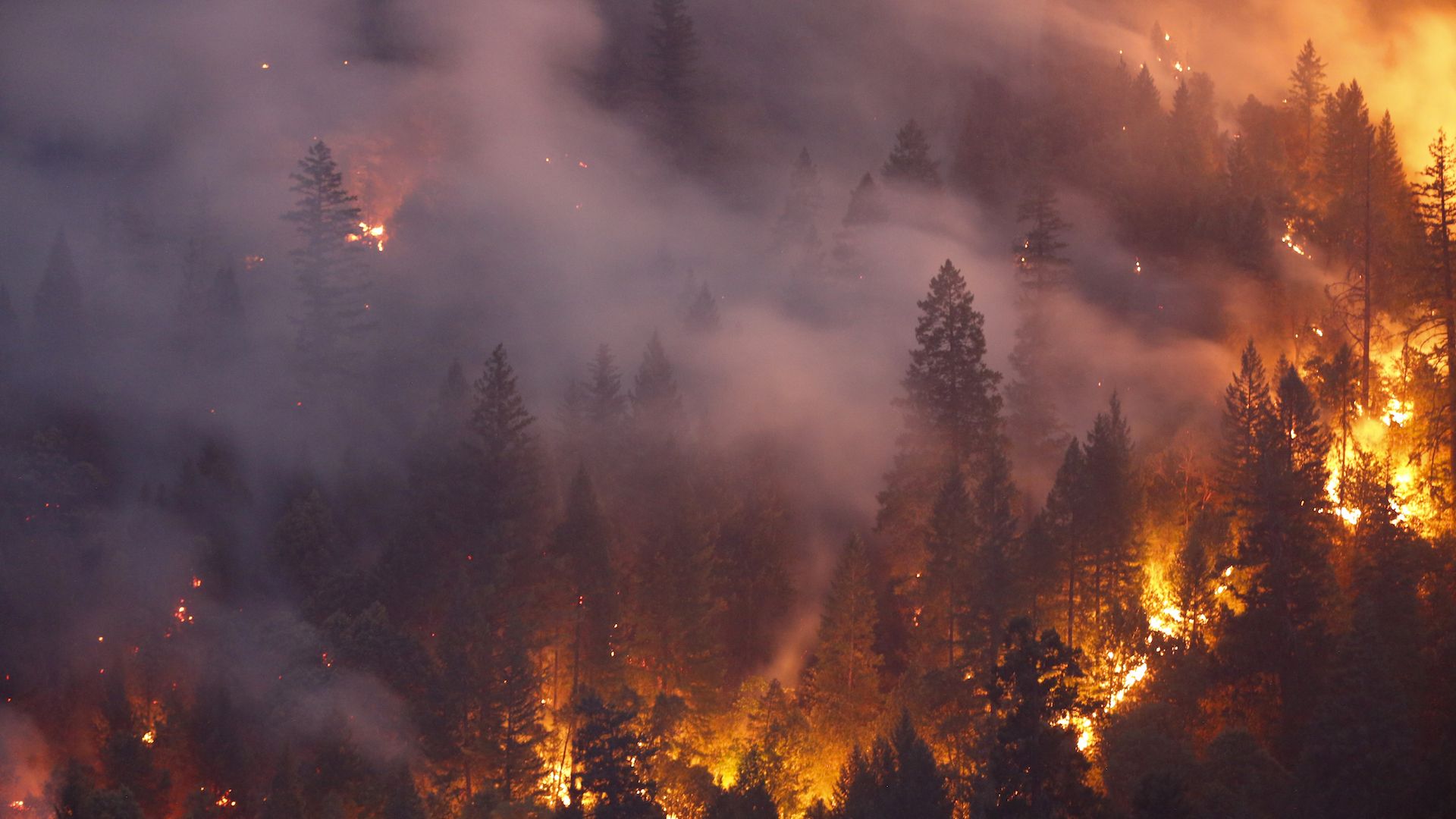 President Donald Trump has nominated extreme weather expert, Kelvin K. Droegemeier of the University of Oklahoma, as head of the White House Office of Science and Technology Policy, according to a White House official.
Why this matters: The Trump administration faces a host of complex scientific challenges, from charting a path forward for federal research into quantum computing, AI and space exploration to negotiating a nuclear agreement with North Korea. Trump took longer to name a science adviser than any other president since Eisenhower.
Between the lines: If confirmed by the Senate, Droegemeier would be a prominent voice of mainstream science — including climate change — in the White House. President Trump has long expressed doubt about the scientific evidence proving that human activities, such as burning fossil fuels, are causing the planet to warm, thereby worsening extreme events such as heat waves and heavy precipitation events.
Details: Droegemeier currently serves as the vice president for research and Regent's Professor of Meteorology at the University of Oklahoma. He has a particular expertise in next-generation radar technology to predict severe thunderstorms and tornadoes.
Droegemeier co-founded and directed the National Science Foundation's Science and Technology Center for Analysis and Prediction of Storms, and served two six-year terms on the National Science Board, under Presidents George W. Bush and Obama. Since 2017, he has served as secretary of science and technology, appointed by Oklahoma's Republican Governor, Mary Fallin.
What they're saying: Top scientists reacted to the news with enthusiastic support for his nomination.
Rush Holt, president of the American Association for the Advancement of Sciences and a former Democratic Congressman, praised the pick.
"Science and technology are embedded in almost every issue that the president deals with, and since 2016, we've urged the nomination of a respected scientist or engineer... Kelvin Droegemeier is such a scientist; his work cuts across many disciplines from meteorology to cybersecurity and he has demonstrated many years of public service at the interface of science and policy."
Holt said he is someone who would "work in bipartisan fashion."
Marcia McNutt, the president of the National Academy of Sciences, also expressed satisfaction with Droegemeier as the White House's choice.
"I am pleased that the White House has moved to fill the position of Director of the Office of Science and Technology Policy. This is a key step towards giving science a seat at the table so decisions that shape our country are informed by the best available evidence," she said.
"In particular, our nation is facing mounting costs from weather-related disasters, including more severe hurricanes, floods, droughts, and forest fires.  Having a distinguished atmospheric scientist advising the President is timely and a great choice."
— Marcia McNutt, president of the National Academy of Sciences
Thought bubble: Given that Trump did not nominate anyone for so long, it's unclear how much influence Droegemeier will have in the West Wing. Traditionally, the OSTP leader oversees numerous interagency processes, but some science advisers, such as John Holdren under President Obama, have been involved in a wide-range of decisions.
Go deeper