HHS: Skimpy "short term" health plans can last 3 years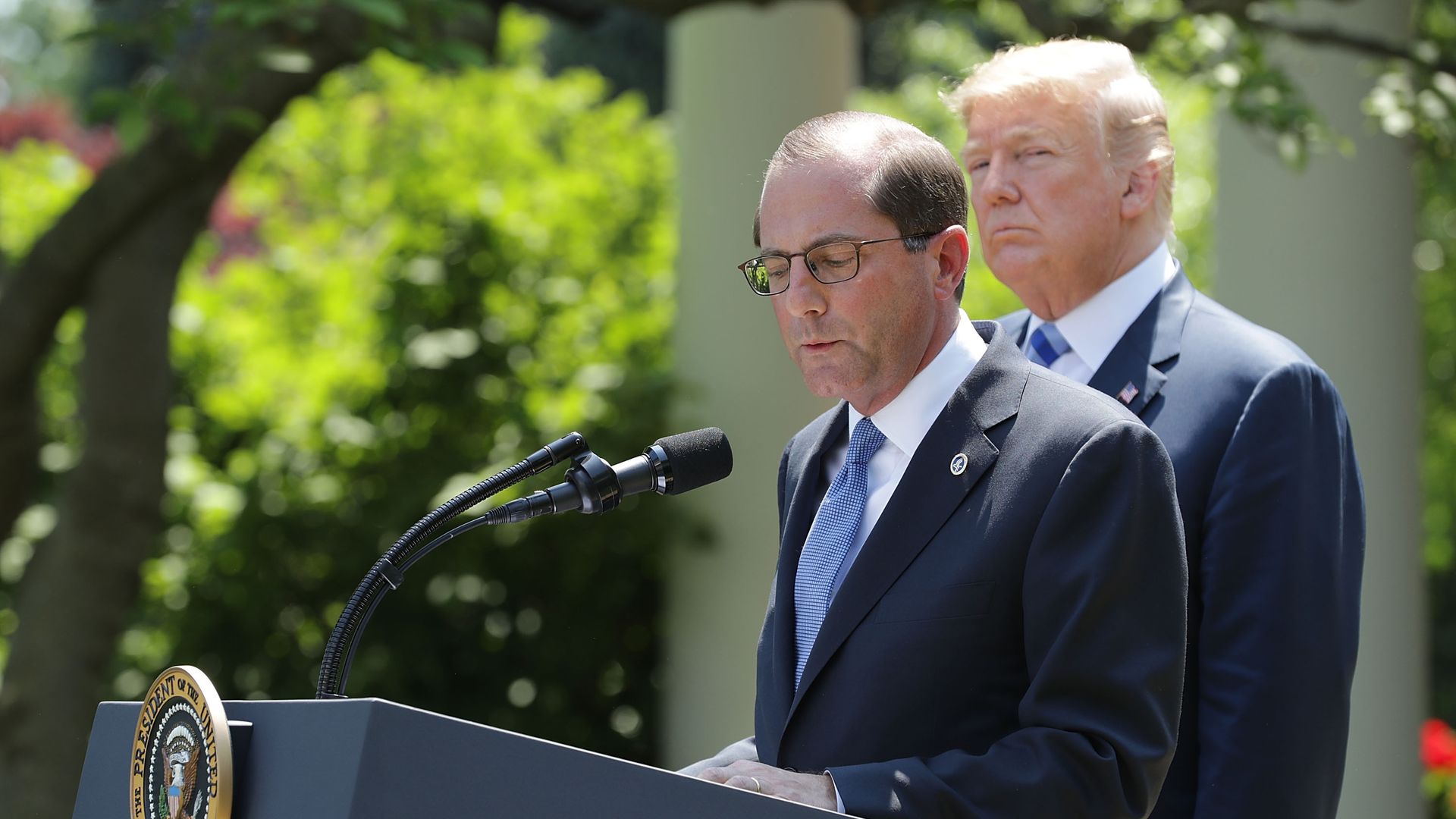 The Trump administration this morning will finalize new rules for "short-term" insurance plans — one of its most significant steps yet to chip away at the Affordable Care Act's insurance markets.
The big picture: Short-term plans are cheap, and offer few benefits. They appeal mainly to healthy people, and that's why the Obama administration limited the plans — to keep healthy people in the ACA's exchanges. The Trump administration is moving hard in the other direction.
How it works: The new regulations will allow a "short-term" plan to last up to a year, and consumers will be able to keep them for as long as three years, senior Health and Human Services officials said.
The Obama administration, by contrast, only allowed people to have these plans for three months at a time.
Short-term plans don't have to meet the ACA's benefit requirements. They can deny coverage based on pre-existing conditions, don't have to cover any specific set of benefits, and can cap how much they'll pay in a year.
As a result, they're cheap.
"We don't expect there to be significant migration away from the exchanges," Jim Parker, an HHS senior adviser, told reporters.
HHS says it's expecting roughly an additional 600,000 people to buy the policies this year, eventually ramping up to 1.6 million. It thinks only about 200,000 of those people would have otherwise used the exchanges.
If that's the case, it would likely be because premium increases have driven so many healthy people out of the ACA's marketplaces already. People who don't get a subsidy to help pay their premiums are fleeing the exchanges, and people who do get a subsidy would be unlikely to give it up.
Yes, but: Even if only 200,000 people leave the exchanges for these plans, this regulation isn't happening in a vacuum. It comes on top of the nullification of the individual mandate, the cuts to enrollment outreach, and the separate (less controversial) rules expanding association health plans.
The bottom line: Taken together, all of these steps clearly steer healthy people away from the ACA and toward other options, all but giving up on the balanced risk pool the Obama administration had hoped to create.
Go deeper