Squaring Trump's Indo-Pacific plan with India's ties to Iran and Russia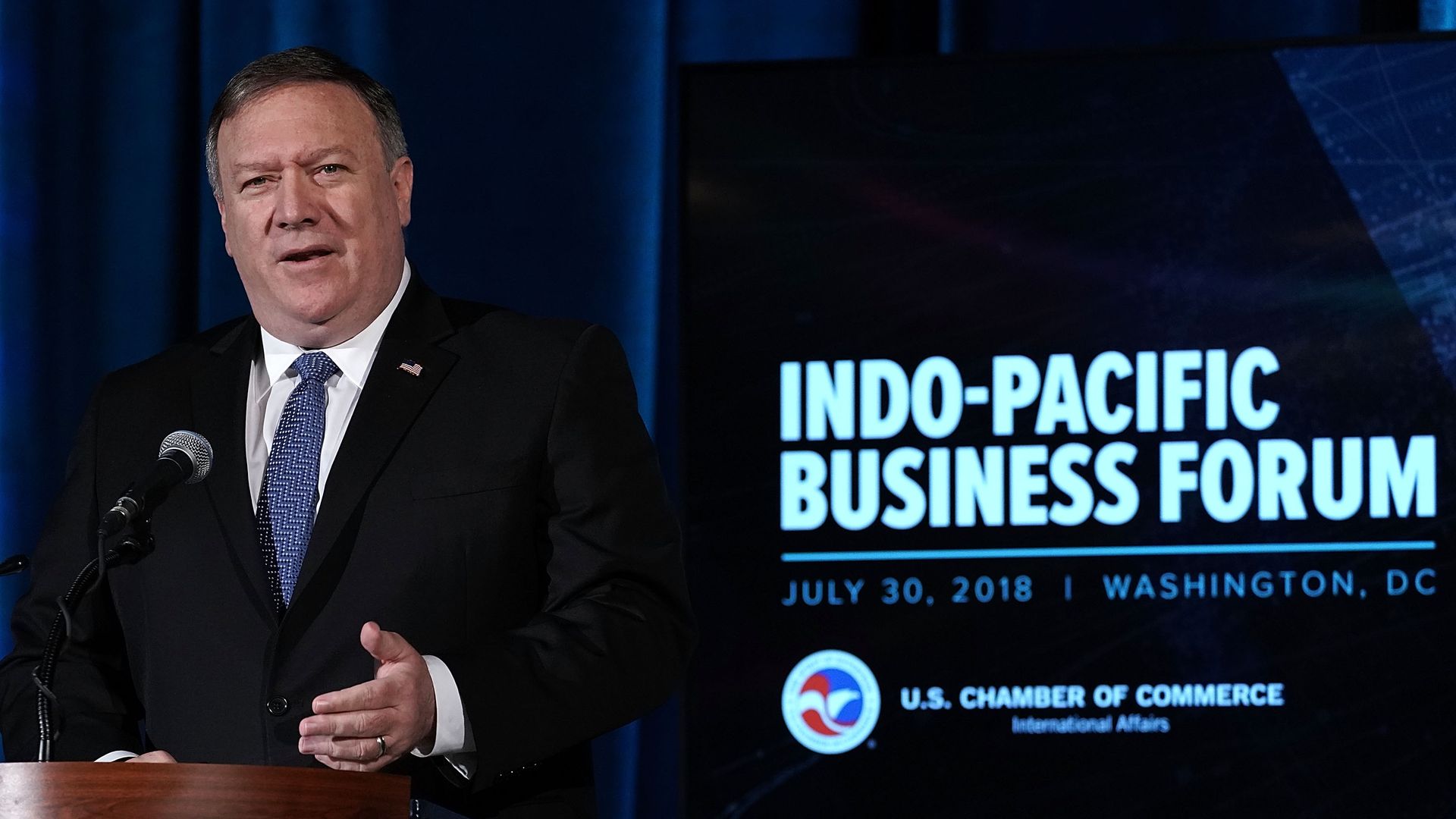 Earlier this week, the Trump administration outlined its initiative to counter China's growing economic influence in the Indo-Pacific, announcing a plan to provide $113.5 million in seed funding and push the U.S. private sector to invest in the region. Already, it's clear that the plan is insufficient to match the scale of Chinese investment in the region.
The big picture: Another key challenge for the Trump administration will be how to reconcile its Indo-Pacific strategy with its approach to foreign adversaries. India is central to this challenge, with its close historical ties to both Russia and Iran. As the U.S. pursues punitive measures against those countries, it also risks undermining significant progress in the U.S.–India relationship made over the last 15 years.
The background: Under Prime Minister Modi, India has expanded its leadership in the Indo-Pacific and strengthened its trade, military and diplomatic relationships with the U.S. Yet even as successive governments have grown closer to Washington, significant friction remains when it comes to Iran and Russia.
The U.S. has tried to for years to secure Indian support in stopping Iran's nuclear program, but Iran provides India with strategic access to Afghanistan and alternative trade and transportation routes necessitated by its fraught relationship with Pakistan. These tensions eased under President Obama's nuclear deal, which allowed India to increase its oil trade with Iran, but Trump's more aggressive approach has kicked off another debate in India about the perils of getting too close to an erratic U.S.
India also enjoys a defense relationship with Russia that dates back to the Cold War, so Russian sanctions imposed last year through the Countering America's Adversaries Through Sanctions Act (CAATSA) could be similarly alienating, threatening the U.S.–India defense relationship if the Trump administration were to fully implement them.
What to watch: Congress is moving through the National Defense Authorization Act to grant the Trump administration the ability to factor such strategic considerations into its implementation of CAATSA. If the administration is serious about its Indo-Pacific strategy, it will need to take care not to undermine New Delhi even as it attempts to isolate the Iranian and Russian economies.
Jamie Fly is senior fellow and director of the Asia Program at the German Marshall Fund of the U.S.
Go deeper