NYC rejects ride-hailing companies' proposal to bail out taxi drivers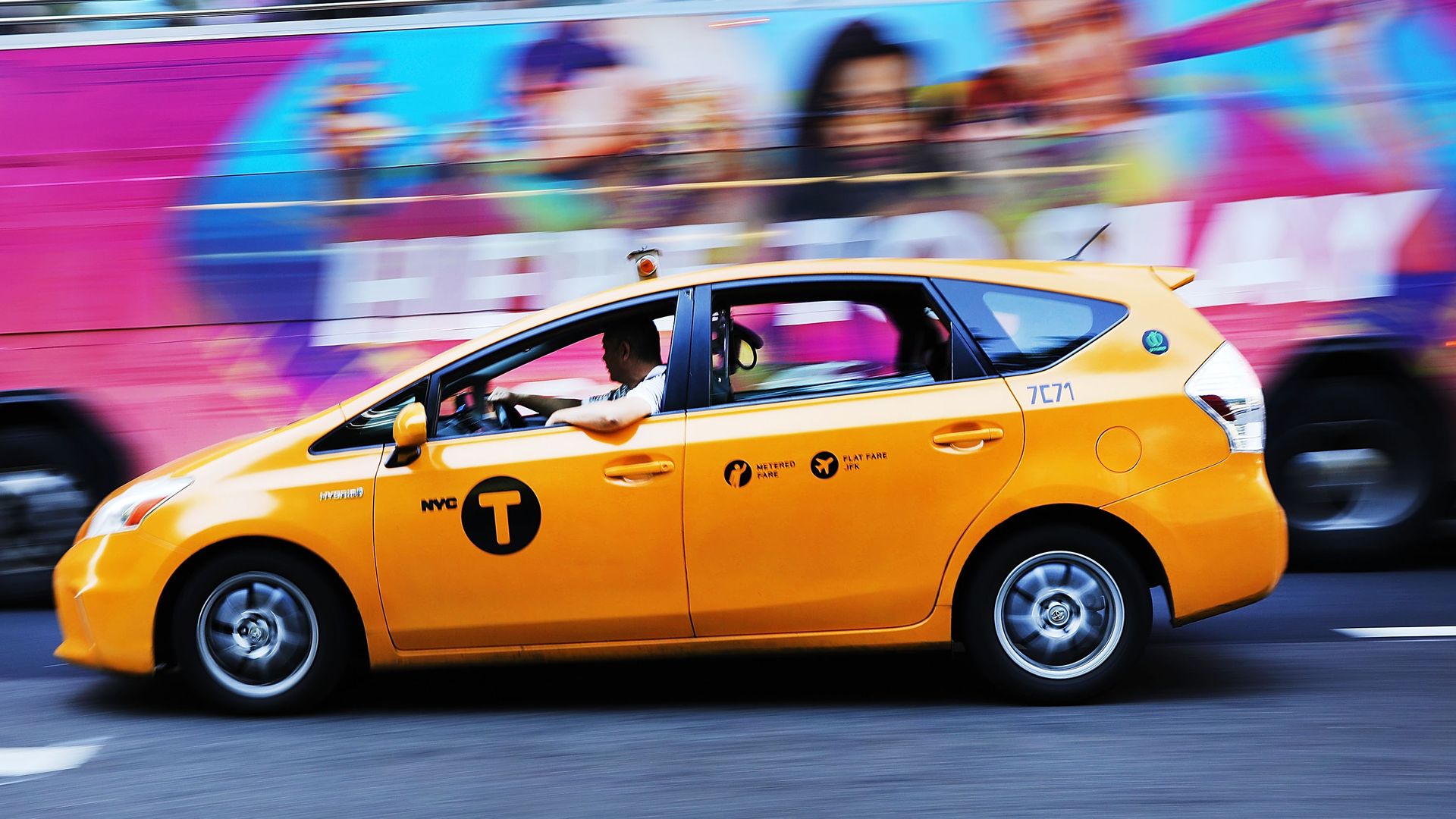 Ride-hailing companies Uber, Lyft, and Via presented New York City's council on Tuesday with a deal: They'd finance a $100 million "hardship fund" (over five years) to help struggling taxi drivers, in exchange for the city dropping its proposal to cap the number of cars allowed and set a minimum wage for drivers — but they were turned down by the city, says Lyft.
Why it matters: A handful of taxi drivers have committed suicide since November because of the financial burden of the city's expensive medallions, spurring renewed criticism of ride-hailing companies's effect on the taxi industry.
Uber CEO Dara Khosrowshahi recently said he'd support a fee or fund to help such drivers struggling financially, though taxi interest groups were not impressed.
Go deeper: Uber CEO calls for fees on ride-sharing apps to help taxis; NYC considers new pay rules for drivers
Go deeper