108.1°F: Death Valley just had the hottest month in U.S. history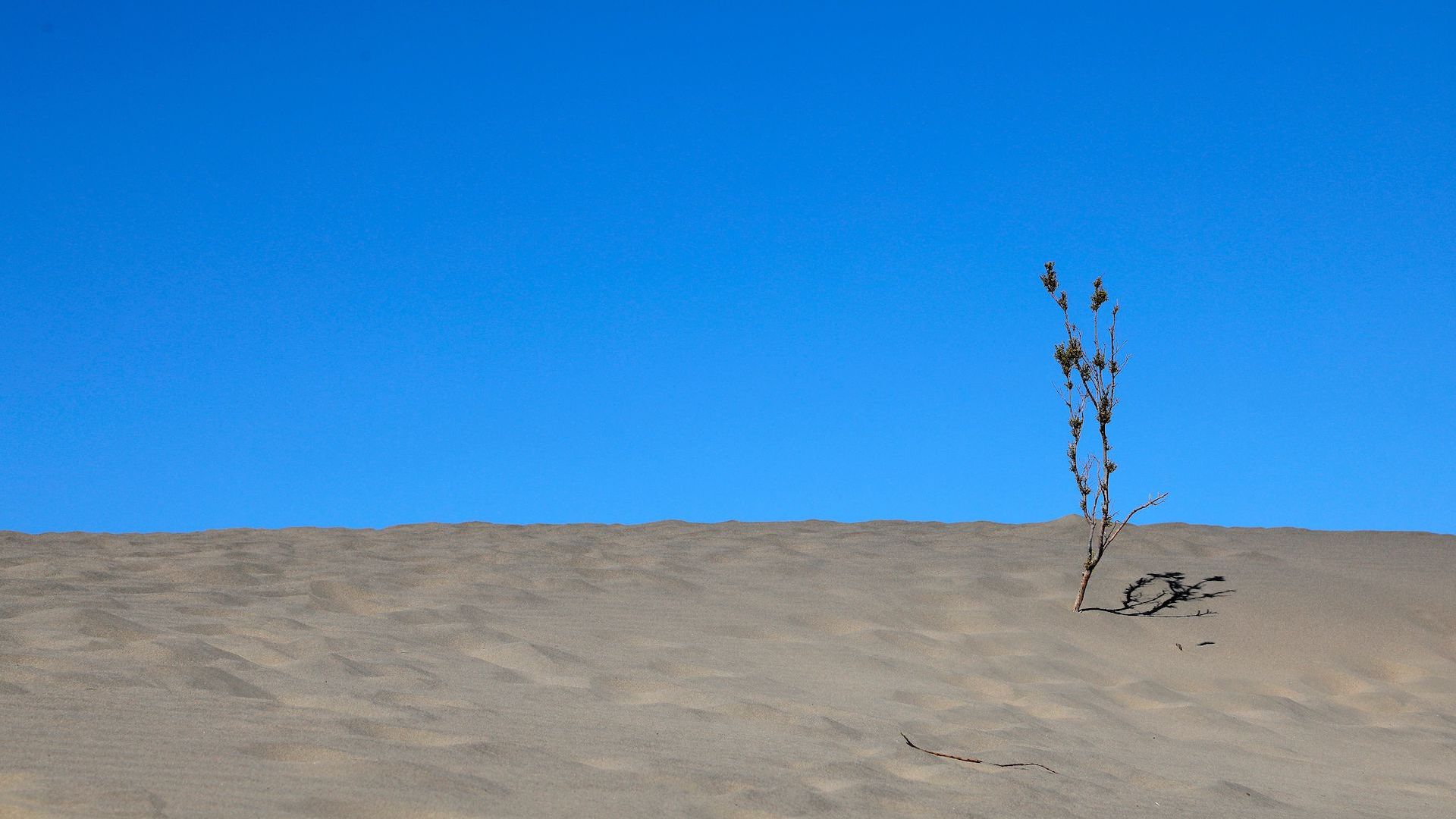 Death Valley, California, has set the record for the hottest month ever recorded in the U.S., and it came close to a world record as well. With an average monthly temperature of 108.1°F, this beat the old record set just last year in the same location by about a half-a-degree Fahrenheit.
Why it matters: July brought extraordinary heat to parts of the U.S. as well as many other areas, including the European Arctic, the U.K., Japan, China and California. The Death Valley record, along with other all-time records across the Northern Hemisphere, is consistent with global warming-related trends.
The big picture: Death Valley is one of the hottest places on Earth, but even in that context, July's heat was exceptional, with average temperatures about 6°F above the average of 102.2°F. According to data compiled by the Washington Post's Capital Weather Gang blog, Death Valley saw the following heat extremes in July:
The high temperature hit at least 120°F on 21 days.
The high temperature reached 127°F on each day from July 24 through July 27, which set records on each of those dates. This came close to this location's hottest reliably measured temperature in recent decades, which was 129°F.
The low temperature remained above 100 degrees on 10 days.
According to weather records specialist Maximiliano Herrera, the new Death Valley record falls just shy of the world record for hottest monthly temperature, which was 108.5°F, set in Dehloran, Iran in July 2000.
How it's measured: The temperature measurements at Death Valley are recorded at the appropriately-named Furnace Creek, which is about 190 feet below sea level, and situated in the California desert between Las Vegas and Los Angeles. The weather station there holds the world heat record of 134°F, set in 1913, but numerous questions have been raised about the reliability of that measurement.
Numerous locations in the U.S. set records in July for their hottest monthly temperature records, from Reno, Nevada to Caribou, Maine. In many other locations, July ranked as a top 5 warmest month.
Go deeper: 2018's global heat wave is so pervasive it's surprising scientists
Go deeper