Competing business models emerge as more AVs hit city streets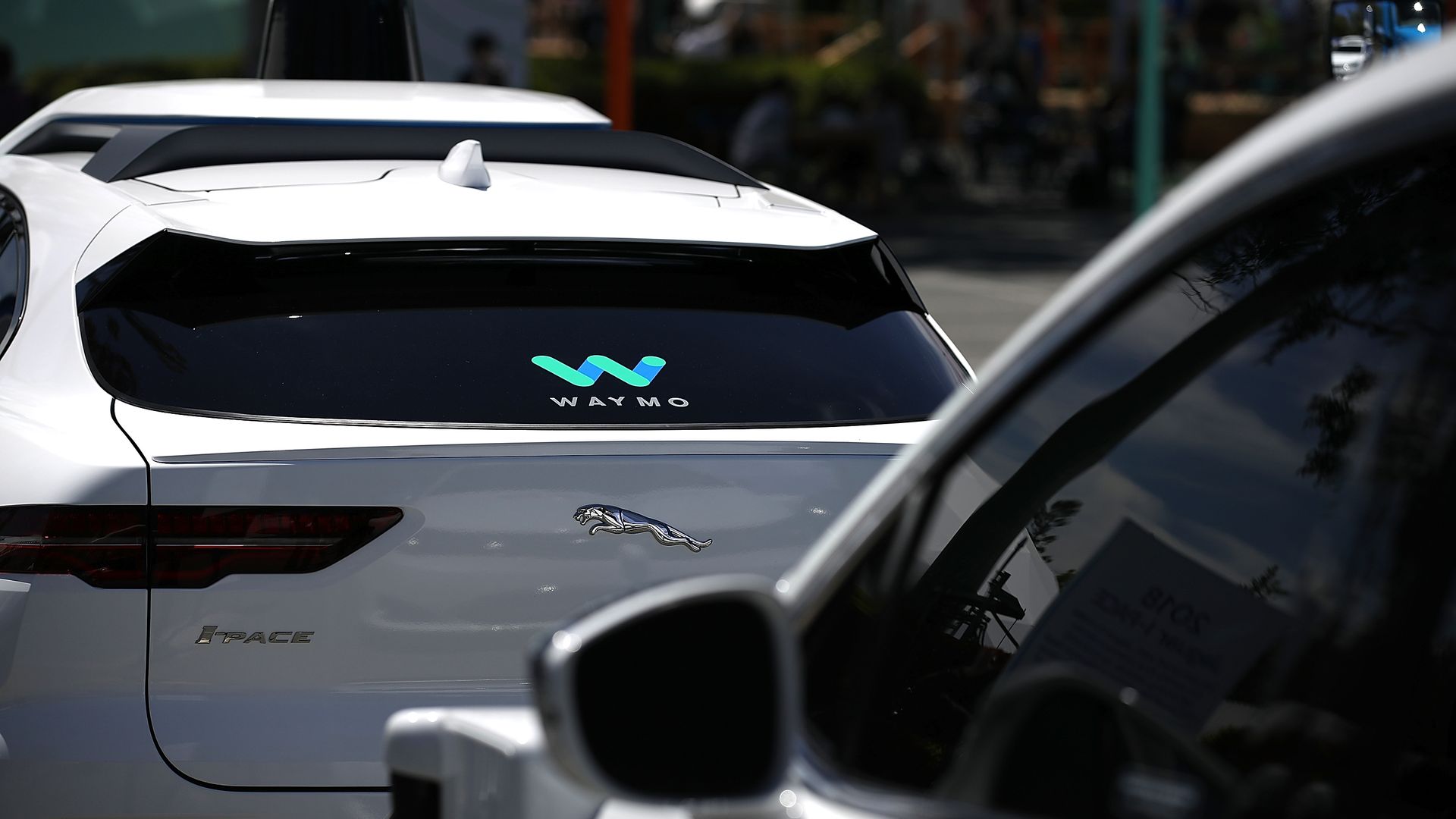 As autonomous vehicle companies conduct more tests of robotaxis and autonomous shuttles, they are also experimenting with what business models will best support them. Waymo is testing trips funded by third-party businesses, Via and EasyMile are looking to city buses, and Lyft is piloting an autonomous ride option.
The big picture: Autonomous vehicles can become an on-the-road reality only when they become a business with paying customers. Finding these customers is one of the key questions raised by this potentially transformative technology.
So, who will pay? A range of answers are emerging.
Consumers
Waymo has partnered with Jaguar Land Rover to offer premium rides on all-electric iPace SUVs.
Nissan and DeNA in Japan have developed "Easy ride," a premium concierge robotaxi with restaurant recommendations and coupons.
Auro.ai shuttles offered free rides to students in Santa Clara University until its acquisition by Ridecell.
Voyage.auto provides on-demand autonomous mobility within retirement communities in San Jose and Orlando.
Lyft is testing autonomous rides for 2% of its Boston rides in partnership with Nutonomy to gauge how customers respond.
Businesses
Walmart plans to pay Waymo to drop customers off at its stores to pick up grocery orders they placed online — a strategy to increase foot traffic in stores.
AutoNation, an auto dealer, wants to replace loaner cars with Waymo AVs.
Drive.ai has AV ride pilots for retail, entertainment and dining destinations in Frisco, Texas, including The Star, the Dallas Cowboys stadium.
Cities
Via, funded by Mercedes-Benz, runs pilots to replace transit buses with on-demand autonomous ride-share vans in New York, Chicago, Washington, D.C., and Arlington, Texas. The cities subsidize the rides and consumers pay a $3 fare.
EasyRide offers a free shuttle from BART to Bishop Ranch office park in San Ramon, California.
Coast Locomotive has piloted free commuter shuttles in Las Vegas and expanded to New York.
The bottom line: AV companies are testing different business models with a variety of customers. They all have one common goal: to win enough consumer trust for most of us to give up our cars in favor of AVs, because only large-scale consumer adoption can deliver meaningful cost savings to customers.
Sudha Jamthe is CEO of IoTDisruptions and teaches AV Business at Stanford Continuing Studies.
Go deeper