Amid AV safety concerns, regulators focus on humans behind the wheel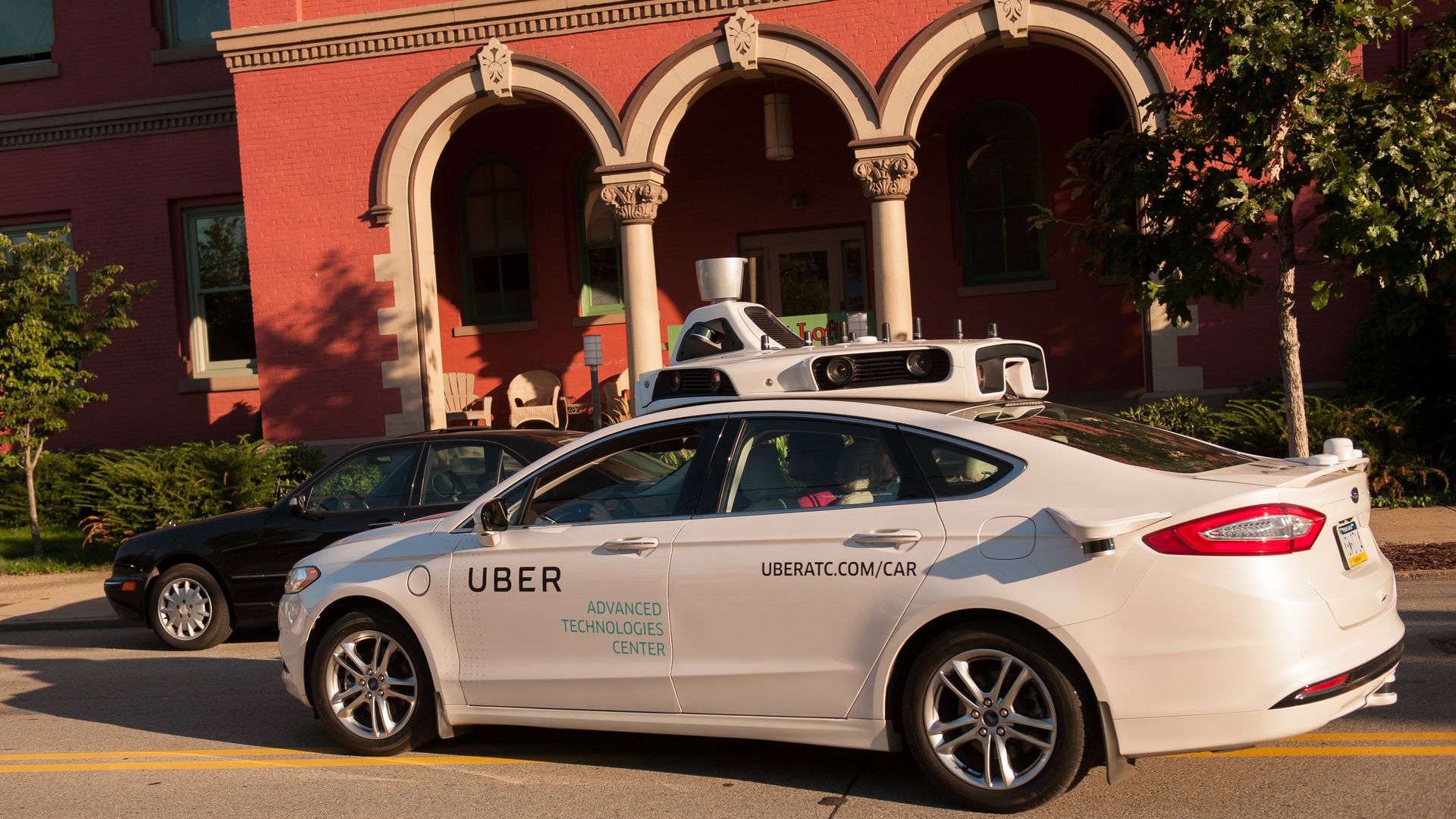 After a nationwide pause following a pedestrian fatality in Tempe, Arizona, this March, Uber's self-driving cars are now back on the streets of Pittsburgh, under updated guidelines from the Pennsylvania Department of Transportation (PennDOT).
The big picture: Autonomy failures should be seen as normal and expected events when on-road testing is used to flush out bugs. Regulations that require human test drivers to be trained, alert and able to take over when necessary — especially given the human tendency to lose focus during monotonous road tests — will help avert accidents and strengthen public trust.
While public confidence in self-driving car technology has decreased due to recent crashes, the blame for those accidents has been placed on human operators for failing to pay attention to safety.
Pennsylvania's new guidelines aim to reduce those risks by requiring two drivers at speeds above 25 mph and specific plans for human intervention in the event of an autonomy failure.
While PennDOT expects all road testers to comply, the rules are currently voluntary pending endorsement by the state legislature. (Legislative approval is required because the rules expand the scope of state motor vehicle law.)
California, another state pioneering autonomous vehicle regulations, has prioritized disengagement reports — which count the number of times the safety driver intervenes during testing — over driver procedures. Like Pennsylvania, though, it requires accident reporting and specifies minimum driver qualifications.
What to watch: The next big question is whether Congress will approve the AVSTART Act, which is generally supported by carmakers but opposed by safety advocates.
Both sides agree that the bill would reduce impediments to deploying the technology, but it would at least partially preempt state regulatory authority.
That leaves states nervous due to NHTSA's stated "non-regulatory approach" to the technology's safety, which affords AV vendors wide latitude.
NHTSA has said it will publish new AV guidelines this summer, but it seems unlikely to mandate road testing safety procedures.
Philip Koopman is an associate professor of electrical and computer engineering at Carnegie Mellon University and co-founder of Edge Case Research, an autonomous system safety consultancy. He provided suggestions to PennDOT for the AV testing guidelines discussed above.
Go deeper