The risks and potential gains of Trump's go-it-alone diplomacy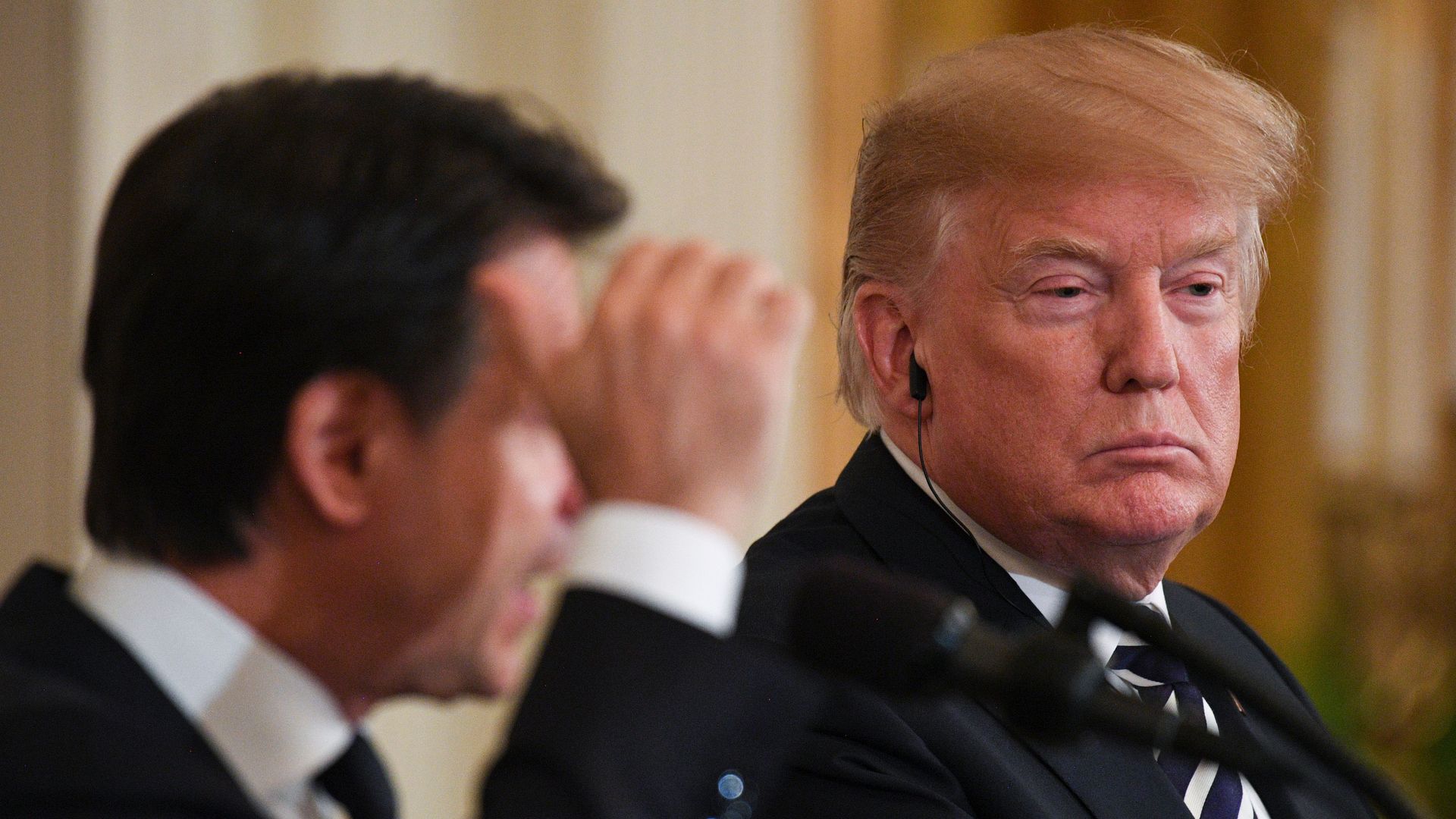 President Trump's call for unconditional talks with Iran should not have come as a surprise, given that he has made a habit of personally engaging American adversaries. Sometimes, as with North Korea, after threatening them; other times, as with Russia, after deferring. For Trump, unconditional talks with adversarial leaders — including those whom many in the international community deem toxic — are a feature, not a bug, of his diplomacy.
The big picture: Trump's approach creates formidable risks, but cannot be dismissed out of hand. The open question is whether such an approach will advance America's interests or undercut Trump's ability to secure results.
Trump's unorthodox diplomacy has had some qualified success, most notably with North Korea. Although it's impossible to force North Korea to denuclearize without China's support, Trump's meeting with Kim Jong-un did get North Korea to turn over the bodies of deceased U.S. servicemen and halt nuclear testing indefinitely. However incremental such developments may be, they mark a measure of progress that recent years of methodical mid-level U.S. diplomacy could not achieve.
Yes, but: At the same time, Trump has attacked our traditional allies and alliances — including NATO, the G7, the WTO and the UN — creating anxiety about the stability of the system that has undergirded U.S. diplomacy for nearly seven decades.
What's next: Trump's approach has rattled diplomatic cages at home and abroad. If he continues along the same path, he might be undercut by his own government, as when the National Security Council and Secretary of State Pompeo essentially retracted his offer to Iran (which the Iranians also rejected). A president's diplomatic power rests on the value of his words; in order to deliver, Trump needs both the domestic and international support to back his up.
Joel Rubin is the president of the Washington Strategy Group and a former deputy assistant secretary of state.
Go deeper