Iran claims no interest in "humiliation" of Trump meeting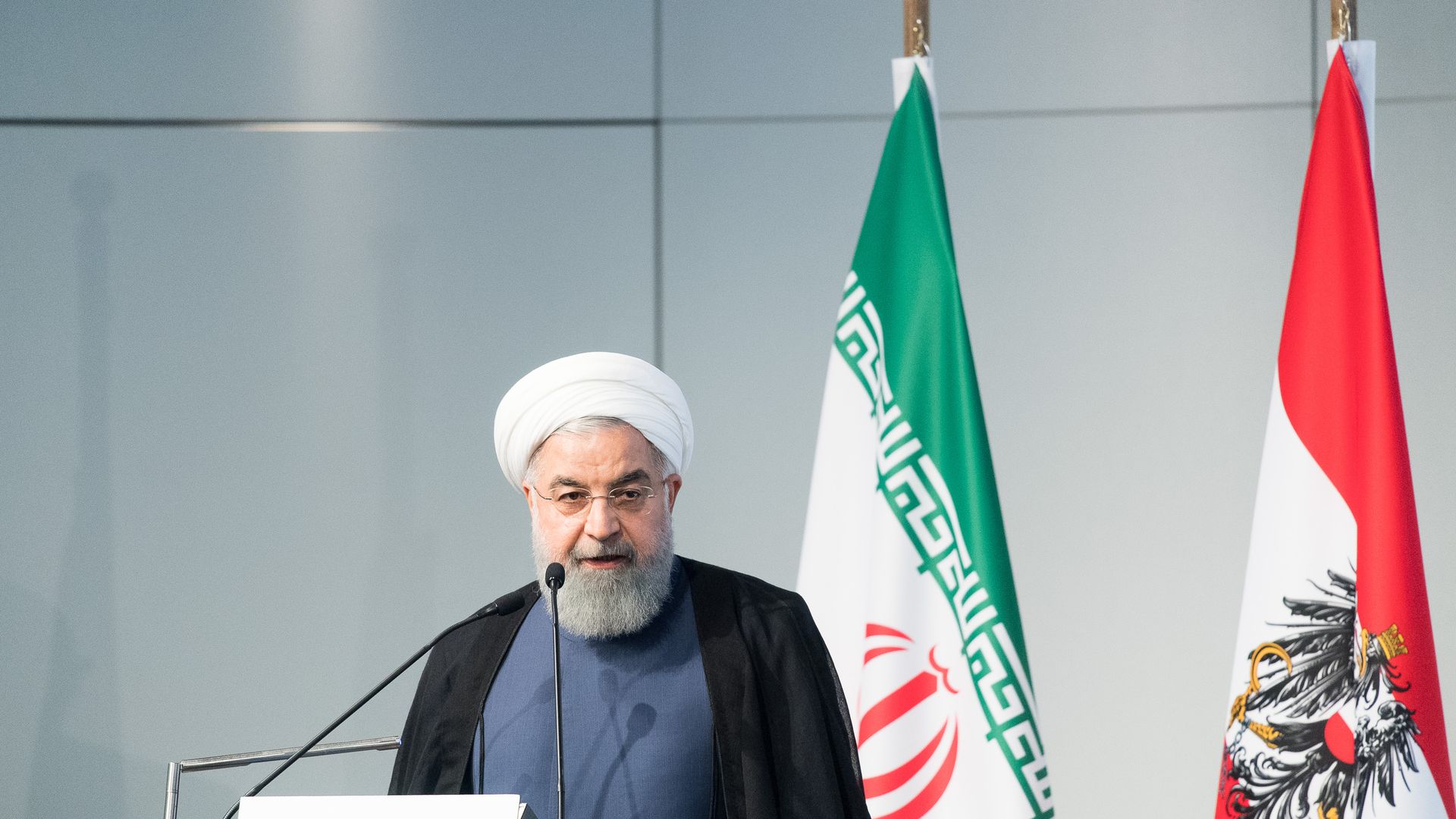 An Iranian offical said Tuesday that it "would be a humiliation" to negotiate with President Trump since he trashed the Iran nuclear deal, Reuters reports.
The big picture: The tension between Trump and the Iranian regime has only increased since Trump pulled out of the deal earlier this year, and additional sanctions are approaching on August 6.
Trump said on Monday that he'd be willing to meet with Iranian President Hassan Rouhani "if they're ready," and without preconditions.
But the top official of Iran's Strategic Council on Foreign Relations, Kamal Kharrazi, said that based on the country's "bad experiences in negotiations with America...we see no value in his proposal," Reuters reports.
Senior aide to Rouhani, Hamid Aboutalebi, said that "reducing hostilities and returning to the nuclear deal are steps that can be taken to pave the bumpy roads of talks between Iran and America," per Reuters.
Go deeper:
Go deeper