Facebook finds new coordinated political disinformation campaign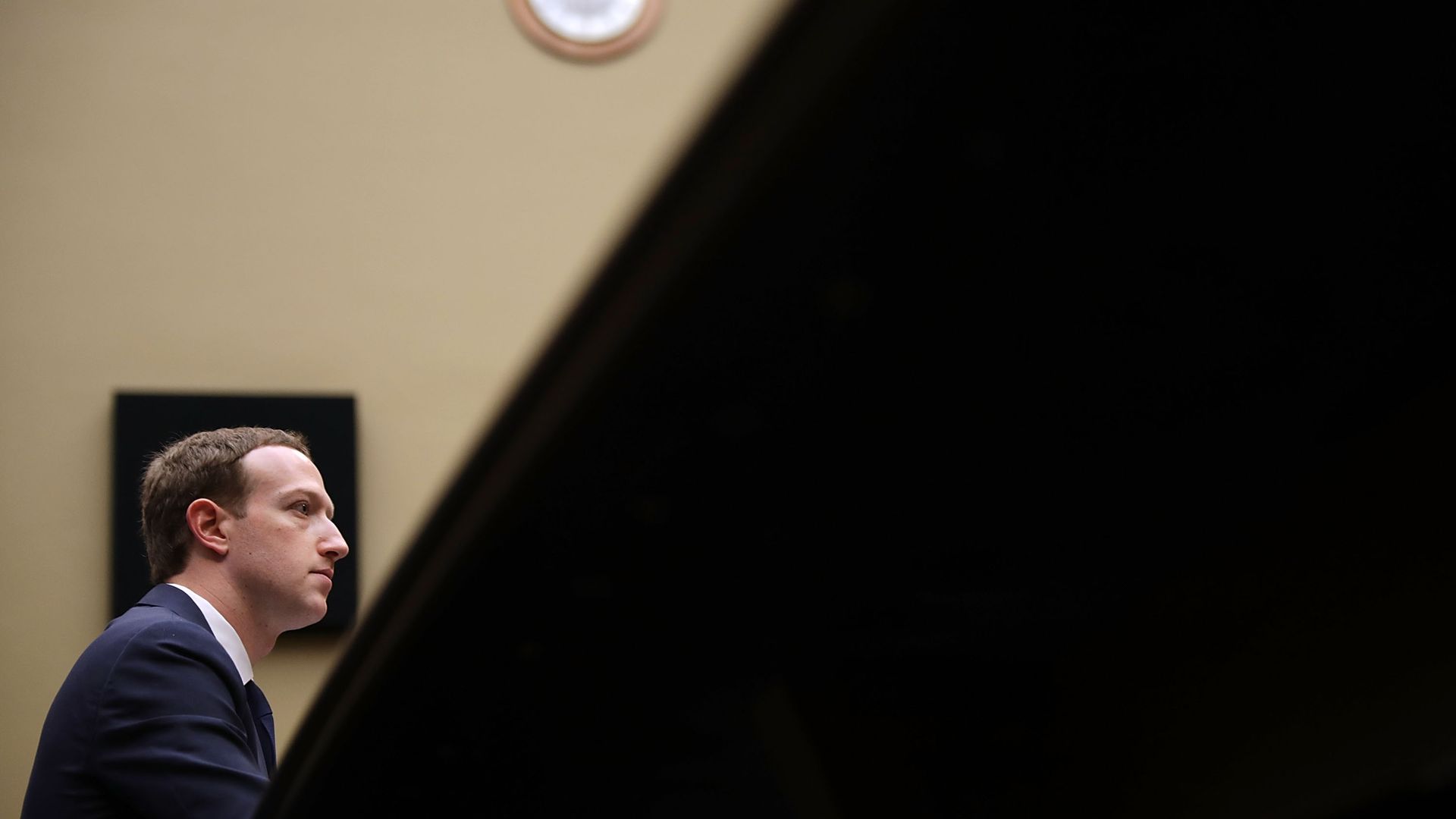 Facebook said Tuesday it has identified a coordinated campaign of disinformation, with some content linked to contentious social issues, as the midterm elections approach.
Why it matters: Online interference in the 2016 election by Russian operatives wasn't an isolated incident. Just three months ahead of mid-term elections, social networks and policymakers are trying to contain disinformation campaigns meant to divide and sway the American electorate, regardless of where it comes from.
The details: "About two weeks ago we identified the first of eight Pages and 17 profiles on Facebook, as well as seven Instagram accounts, that violate our ban on coordinated inauthentic behavior," said Nathaniel Gleicher, the company's head of cybersecurity policy, in a blog post. Those pages and accounts have been removed.
"In total, more than 290,000 accounts followed at least one of these Pages, the earliest of which was created in March 2017," Gleicher said. "The latest was created in May 2018."
The New York Times was the first to report that the company had identified the operation.
What they're saying: Gleicher said Facebook has not attributed the campaign to a specific actor like Russia's Internet Research Agency, which was behind the 2016 campaign.
There are some similarities to what they say before and after the 2016 elections, and Facebook found evidence of some connections between recent accounts and IRA accounts that were disabled last year.
But there are also differences: "For example, while IP addresses are easy to spoof, the IRA accounts we disabled last year sometimes used Russian IP addresses. We haven't seen those here," Gleicher said.
Facebook COO Sheryl Sandberg told reporters that the company is still investigating: "This is an early stage for us to be sharing this information because we don't have perfect information."
The content included several related to divisive political issues.
One post released by Facebook was posted by a page called "Resisters" and featured an image of President Trump with the text: "If Trump wants to beat Barack Obama's Twitter record for most liked tweet he only needs to tweet 2 words 'I resign.'"
The same page also created an event for a counter-protest to the upcoming ""Unite the Right" rally in Washington. "Inauthentic admins of the 'Resisters' Page connected with admins from five legitimate Pages to co-host the event," said Gleicher.
Though the company released some sample posts from the pages, Facebook officials said on a call with reporters that it would not get into the broad details of the content — beyond what it had released publicly — but were working with researchers to evaluate it.
Sen. Mark Warner (D-VA) blamed the campaign on Russia. "Today's disclosure is further evidence that the Kremlin continues to exploit platforms like Facebook to sow division and spread disinformation, and I am glad that Facebook is taking some steps to pinpoint and address this activity," he said in a statement.
Go deeper