Trump blocked push for limited Medicaid expansion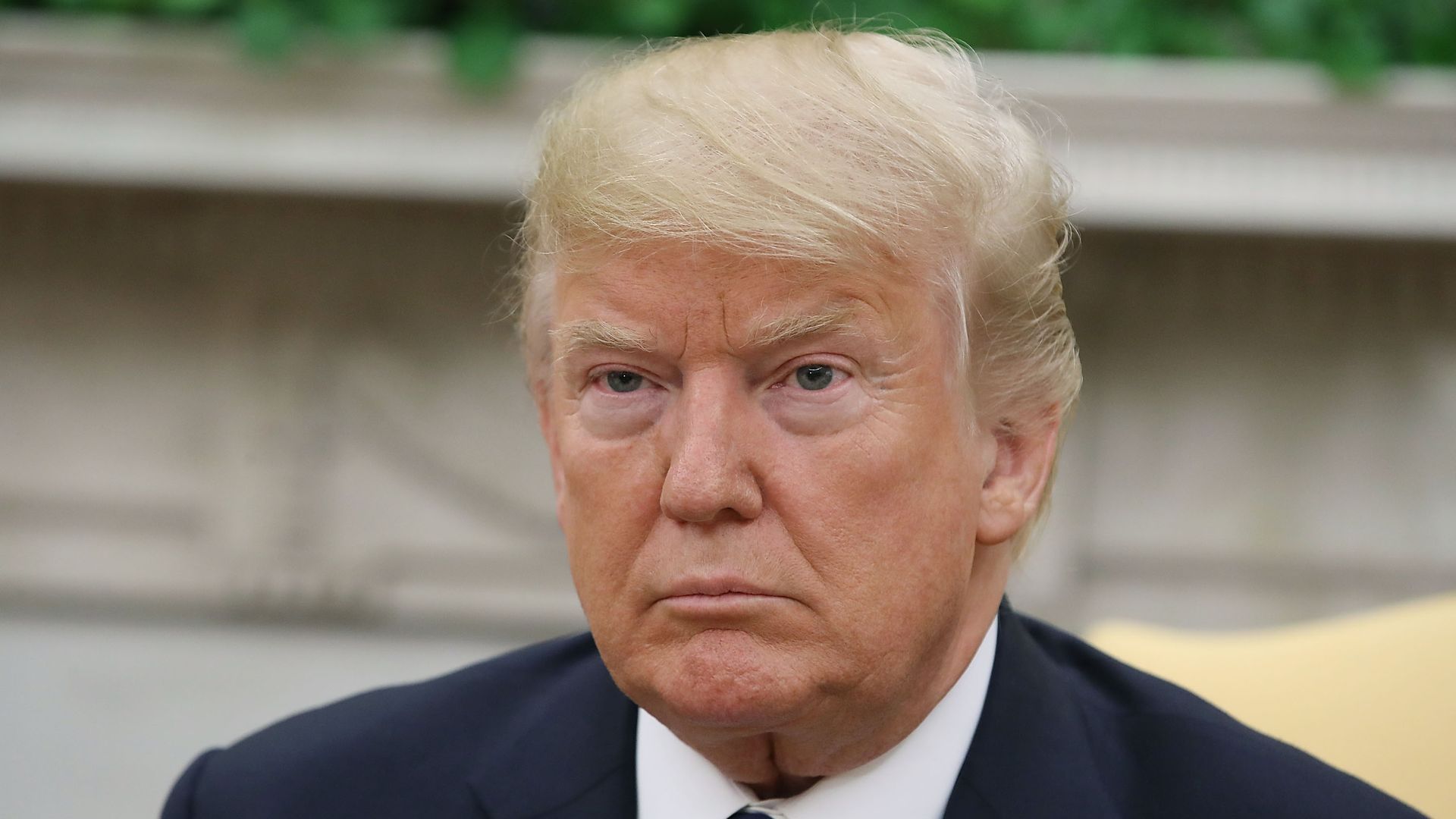 President Trump rejected a push to let states adopt a scaled-down version of the Affordable Care Act's Medicaid expansion, The New York Times reports.
Why it matters: Senior health officials pushed the partial expansion as a middle ground for red states, but it was ultimately seen as too pro-ACA, the Times reports. Without that option, though, some conservative states are poised to adopt the full Medicaid expansion this fall.
The ACA's Medicaid expansion covers everyone with an income up to 138% of the poverty line, in states that adopt it.
But some Republican-led states want to adopt a partial expansion, covering people only up to the poverty line. They would need the administration's OK to modify the terms that way.
The intrigue: Alex Azar and Seema Verma, the administration's two most senior health care officials, both supported partial expansion. But were shot down by the White House, per the NYT, which opposed doing anything that might look like an ACA expansion ahead of the midterms.
Yes, but: At least some of the governors who wanted to undertake a partial expansion could instead see their states fully expand during the midterms.
Idaho, Nebraska and Utah will all have ballot initiatives in November to expand the program. It passed last year via ballot initiative in Maine.
What to watch: The Trump administration is already working to roll back the ACA's Medicaid expansion by allowing states to add work requirements to the program.
If it revisits partial expansions after the midterms, Republican governors would likely be able to quickly roll back the program even further.
Go deeper