Updated Jul 30, 2018 -

World
What Saudi Arabia's position means for Trump's Israel–Palestine strategy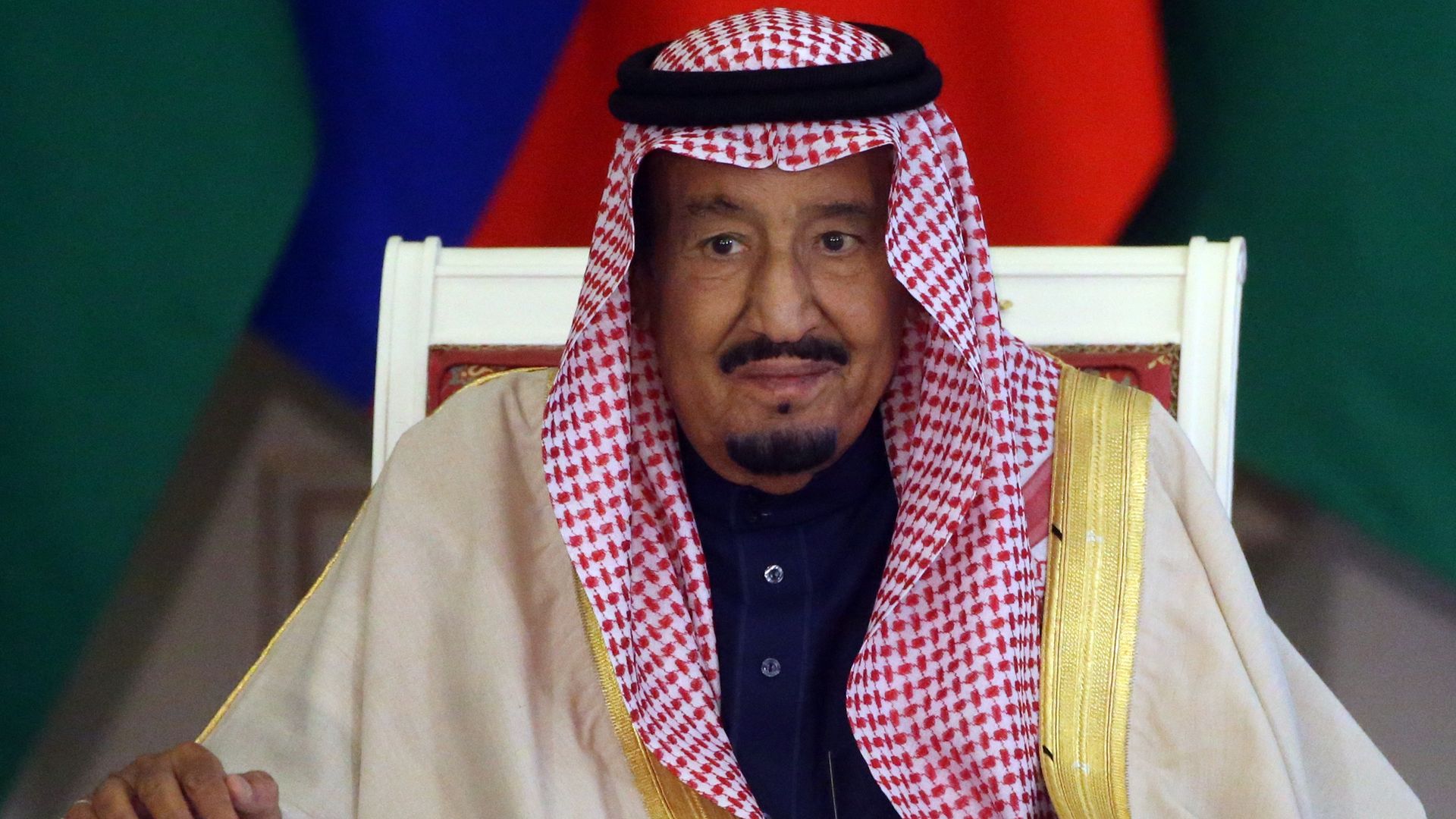 Saudi Arabia's King Salman reportedly made clear he would not pressure the Palestinian leadership to accept the long-anticipated, not yet unveiled U.S. peace plan. Although the plan is under wraps, the bulk of available information suggests it likely will cross several Arab redlines: a lack of Palestinian sovereignty in Jerusalem's Old City or holy sites, an open-ended Israeli security presence in the West Bank, and no evacuation of Israeli settlements.
The big picture: American officials hoped — and Palestinian leaders feared — that Riyadh would back the proposal and twist Palestinian President Mahmoud Abbas' arm to accept it. That's because some Saudi leaders had told U.S. counterparts that they viewed the Israeli–Palestinian conflict as an obstacle to working with Israel toward the priority goal of countering Iran. But Riyadh typically displays greater flexibility when speaking to Americans in private, and King Salman's predictable decision to reassure the Palestinian leadership thus came as comfort to Abbas and a disappointment to the U.S. team.
Commentators have speculated that King Salman's position sounds the death knell for the U.S. initiative, but that might be a premature burial. Although Saudi Arabia is counseling Washington to wait for a more favorable regional context (a weaker Iran, more time elapsed since the highly unpopular decision to move the U.S. embassy to Jerusalem) before unveiling its ideas, the administration might not feel it needs Saudi public acceptance.
More likely, the U.S. will go forward with its plan — even in the face of absolute rejection by the Palestinian leadership, which it has given up on — if the administration can bank on a "yes, but" from Israel (Prime Minister Netanyahu will express reservations about any plan that makes allowances for Palestinian statehood) and a "no, but" from key Arab countries (which will disapprove of parts of the plan, but could nonetheless support engagement with the U.S.).
The bottom line: The U.S. sees an opportunity in Riyadh's and Abu Dhabi's needs for American support against Iran, and believes it can shift the conversation on Israel–Palestine from final-status issues toward the prospect of a more prosperous (if likely fanciful) economic future. That approach would fulfill Trump's desire for a deal, but it won't generate Arab backing. Nor will it move the Israeli–Palestinian conflict any closer to resolution, likely turning the Palestinian people even more strongly against the U.S., the peace process and even the two-state solution.
Robert Malley is president and CEO of the International Crisis Group.
Go deeper