Charles Koch warns that Trump's trade war could be "disastrous"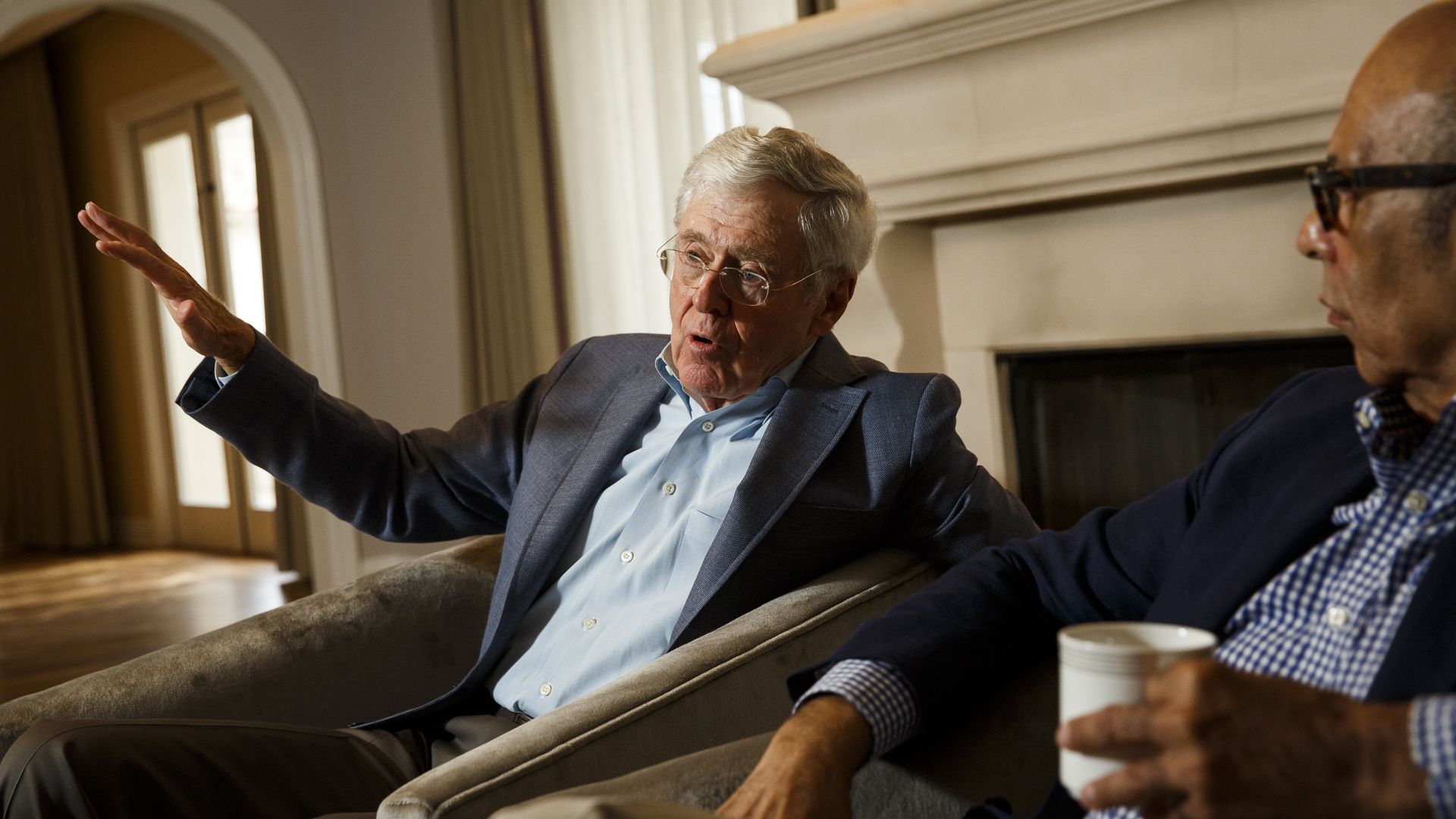 Billionaire Charles Koch told reporters at his political network's conference on Sunday that President Trump's trade policies could prove to be "disastrous," per TIME.
"Any protectionism at any level, certainly at a national level, is very detrimental. There are scientific and historical reasons. I mean, every nation that has prospered is one that didn't engage in trade wars."
— Charles Koch
Why it matters: The Koch network has signaled a stark move away from the Trump administration's priorities this weekend — just ahead of this fall's midterms. And Koch himself signaled that he could be open to supporting Democrats who support free-market ideals over Trump's protectionism, saying, ""I don't care what initials are in front or after somebody's names."
In a video that aired at the conference, Koch warned against the administration's escalating trade war without mentioning Trump by name, saying, "This protectionist mind-set has destroyed countless businesses," reports the Wall Street Journal.
And Brian Hooks, the Koch network's co-chair, delivered a more direct critique of the Trump administration at the conference this weekend, saying that the "divisiveness of this White House is causing long-term damage," reports CNN.
More from Koch:
On candidates he's supported: "What I regret are some of the ones we have supported. We're going to be much stricter. ... We're going to more directly deal with that and hold people responsible for their commitments."
On political polarization: "We've had divisiveness long before Trump became president and we'll have it long after he's no longer president. ... I'm into hating the sin, not the sinner."
Go deeper