California battling deadly wildfires with no end in sight
With a "heat dome" parked over the Southwest, causing temperatures to skyrocket and drying out vegetation, firefighters are battling more than a dozen large blazes in California alone. The deadliest blaze, known as the Carr Fire, has already claimed 5 lives in and near the city of Redding.
The big picture: With so many large fires burning at once, California's firefighting resources are stretched past the breaking point. Authorities have appealed to other states for help, according to the Los Angeles Times.
The Carr Fire continued to expand on Saturday, exhibiting extreme fire behavior and destroying at least 500 structures in and around Redding. According to Cal Fire, the Carr Fire had burned 89,194 acres and was just 5% contained as of Sunday morning.
At times, the Carr Fire and other wildfires in California have grown so hot and spread so quickly that they have turned into giant, towering fire whirls, sucking in air from surrounding areas. The flames have been so hot that they've melted high voltage transmission towers into piles of twisted debris.
What they're saying: Unified Incident Commander Chief Brett Gouvea told evacuees from Redding that the fire had grown on multiple fronts Saturday, burning through the footprints of historical fires in Shasta County.
"I've never seen anything like that happen," Gouvea said, the Times reported.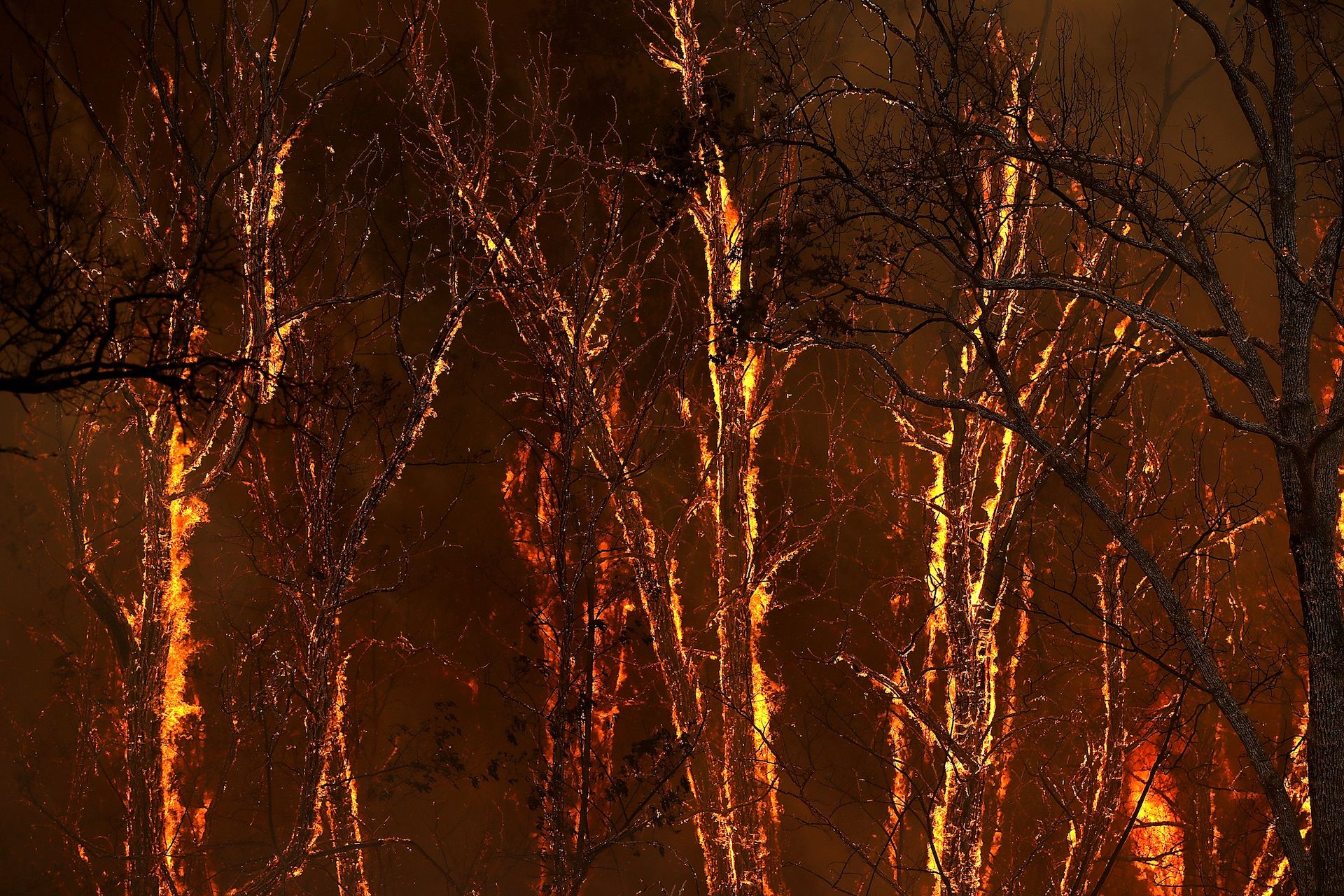 The climate context: California's severe wildfire season follows last year's devastating blazes, which ranked as the state's worst fire season on record. Remarkably, the Carr Fire already ranks among the top 20 most destructive blazes in state history. At least 12 of the fires on that top 20 list have occurred since 2000.
Though arson, lightning and other factors tend to ignite individual fires, scientific studies have shown that long-term climate change is leading to more large fires as well as longer fire seasons across parts of the West, including California.
Part of the reason for this is that the climate warms, spring snowmelt occurs earlier, drying vegetation and making it more combustible. Hotter summer temperatures also favor more frequent extreme fire danger days. In California, intense, multi-year drought has led to large expanses of dead trees, and these are more prone to burning compared to healthy ones.
In addition, land management practices and expansion of homes into areas that are traditionally prone to wildfires have also played a role in increasing the destructiveness of western wildfires.
The bottom line: Firefighters face a long battle to get the ongoing fires under control, with plenty of fuel to burn and extremely hot and dry conditions. Traditionally, the peak of California's fire season doesn't hit until late summer and early fall.
Go deeper: See photos of the Carr Fire's devastation.
Go deeper