Updated Jul 27, 2018 -

World
Without firm plans, U.S. risking its leverage in North Korea diplomacy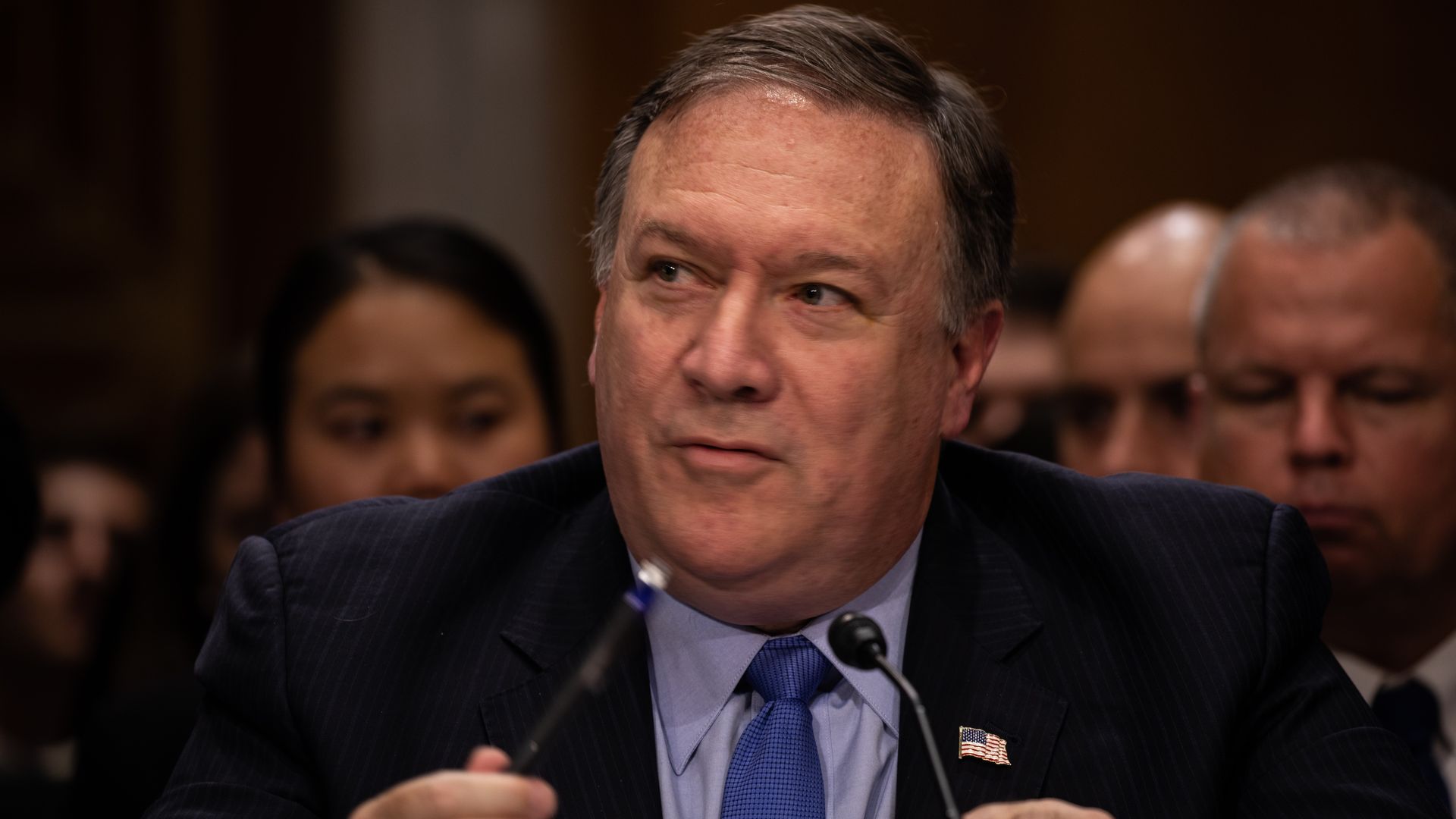 In Secretary of State Mike Pompeo's congressional testimony on Wednesday, he was asked when we would know if North Korea would choose to follow through on its pledge of complete denuclearization. "I don't know. I don't know the answer to that" was his stark response.
Why it matters: After his summit with Kim Jong-un, President Trump said on Twitter that "there is no longer a Nuclear Threat from North Korea." In breaking from his boss on this critical point, Mike Pompeo made clear that, more than two months after the summit, no concrete steps have been taken to address North Korea's nuclear threat, making the administration's transparency on the negotiations all the more crucial.
The details: Pompeo confirmed that North Korea continues to produce fissile material, the key ingredient of its growing nuclear weapon stockpile. When senators asked for additional details on the state of Pyongyang's nuclear programs, he offered to provide a response only in a classified setting.
Reports since the Singapore summit underscore that there has been no fundamental change in North Korea's nuclear program, which may include as many as 60 nuclear warheads. If anything, North Korea may be expanding production at secret nuclear sites. Shortly after the hearing, news emerged that the Central Committee of North Korea's ruling Workers' Party decreed that North Korea will never relinquish its nuclear arsenal, marking another break with Trump's assessment.
What's next: It's too soon to write off the Singapore process entirely. But North Korea seems to be shrewdly dribbling out small steps on non-nuclear issues — like the return of presumed American remains from the Korean War — while continuing to build its nuclear arsenal. The danger is that Trump's premature declaration of victory has been read by China and others in the region as a green light to ease up on sanctions and pressure, reducing U.S. leverage and making eventual denuclearization less likely.
The bottom line: What's most needed is an accurate assessment, divorced from politics, of whether Trump's North Korea diplomacy is making progress toward denuclearization. Pompeo and his team should regularly provide both classified briefings and public updates — at Congress's insistence if necessary.
Jeff Prescott is executive director of National Security Action, a senior fellow at the Penn Biden Center and a former deputy national security advisor to Vice President Biden.
Go deeper