Special counsel releases witness list for Manafort trial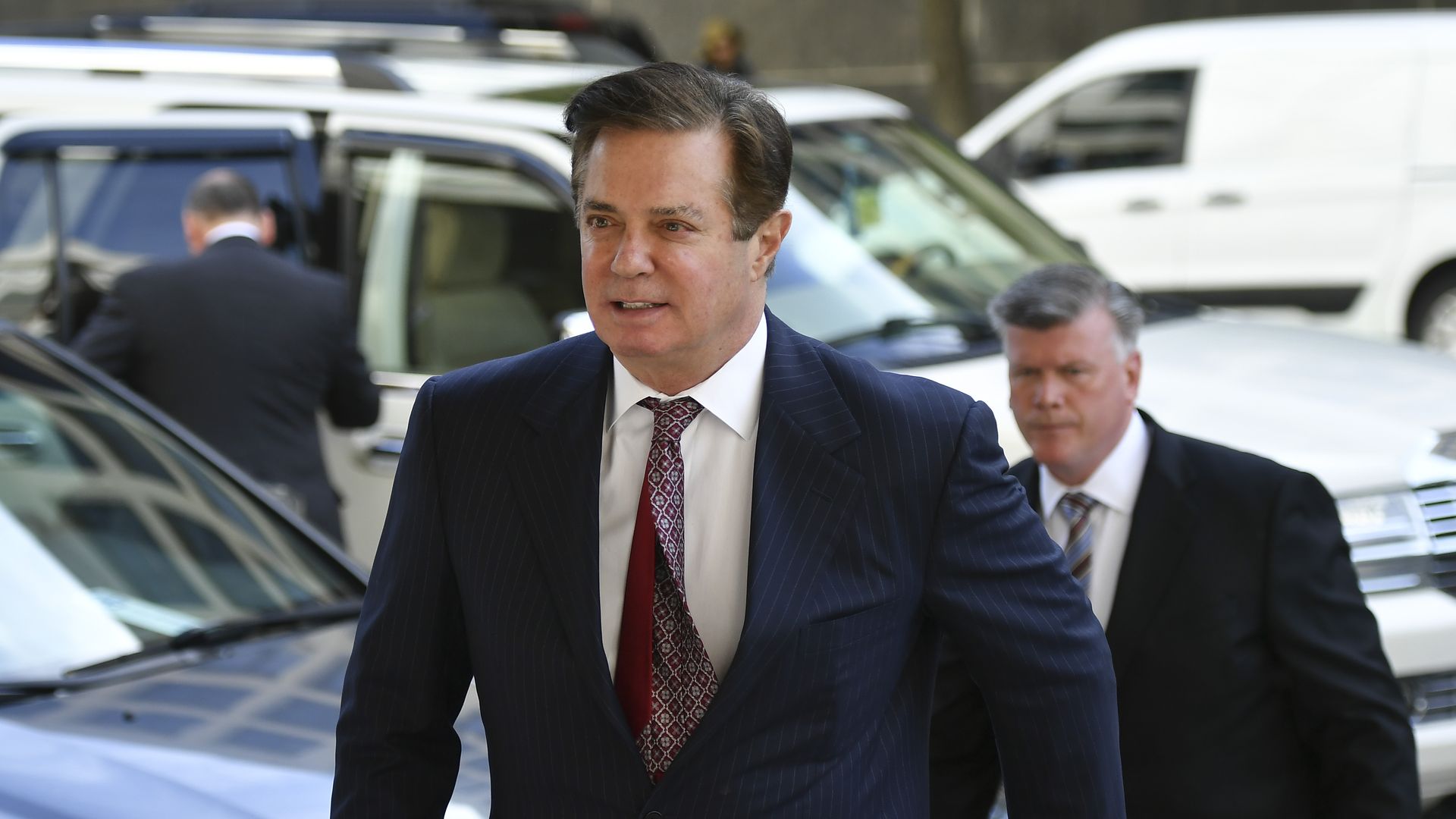 Special Counsel Robert Mueller has filed his witness list, which includes 35 individuals who could testify against former Trump campaign chairman Paul Manafort in his upcoming trial.
Flashback: Earlier this week, a federal judge approved Mueller's request that five witnesses be granted immunity in exchange for testifying against Manafort. The five witnesses — Donna Duggan, James Brennan, Conor O'Brien, Cindy Laporta, and Dennis Raico — all have been linked with Manafort's finances, according to NBC News.
Go deeper