InfoWars founder Alex Jones temporarily banned from Facebook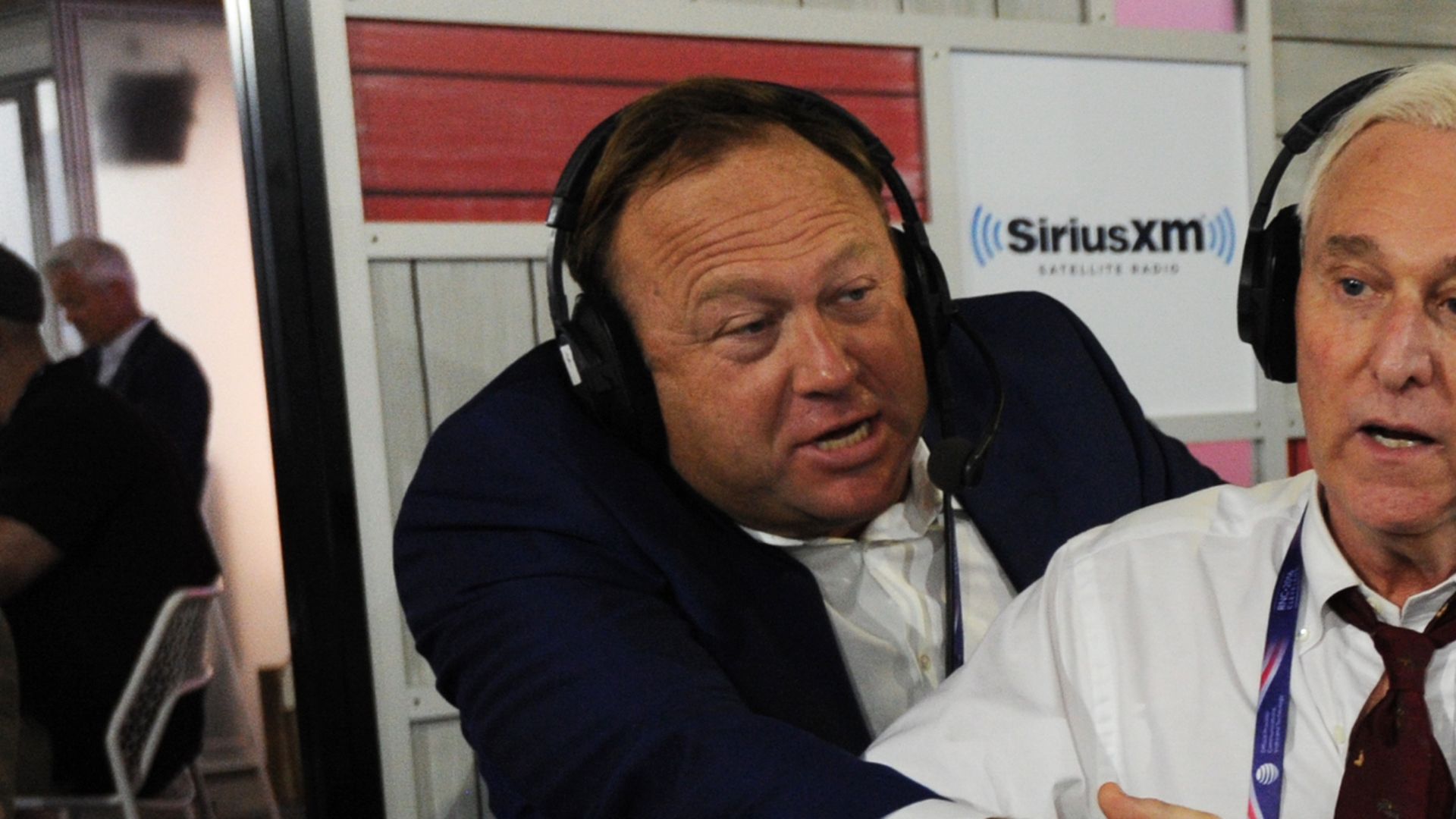 The founder of popular right-wing conspiracy site InfoWars has been banned from Facebook for a month, CNET reports, just a day after YouTube took down some of his videos and suspended his ability to broadcast live on their platform for 90 days.
Why it matters: Tech companies — including Twitter, Facebook and YouTube — are working to rein in content that is false or may incite violence, but some conservatives are alleging bias. The InfoWars page itself has not been banned.
The penalties:
Jones will not be able to post on his personal page, which has 1.6 million fans. If a colleague posting on his accounts also violates Facebook's terms, there could be further consequences.
Jones previously received a warning from Facebook, cautioning that upon his next violation he would receive a 30-day ban.
The actions by Facebook come right after YouTube's, which has a different approach for banning content and accounts — giving users three strikes before they're removed from the site. This marks the second for Jones, and will expire in 90 days.
What's next: Accounts receiving a strike cannot stream live on YouTube, but Jones is evading the consequences by hosting livestreams on other accounts. YouTube will ban those streams if and when they find them, but it demonstrates how difficult it is for a platform to effectively silence a voice it chooses to penalize.
On his show on Thursday, Jones discussed "the censoring of alternative media and conservatives by establishment tech giants," per InfoWars.
Jones became famous with the help of social media. He has posted inflammatory content and used both Facebook and YouTube as a platform for his live streams.
In a statement a Facebook spokesperson stressed that false content itself does not merit a ban, but that content produced by Alex Jones and InfoWars was flagged for community standards violations, prompting the review and removal of four videos and Jones' suspension.
Go deeper