Young people have the most medical debt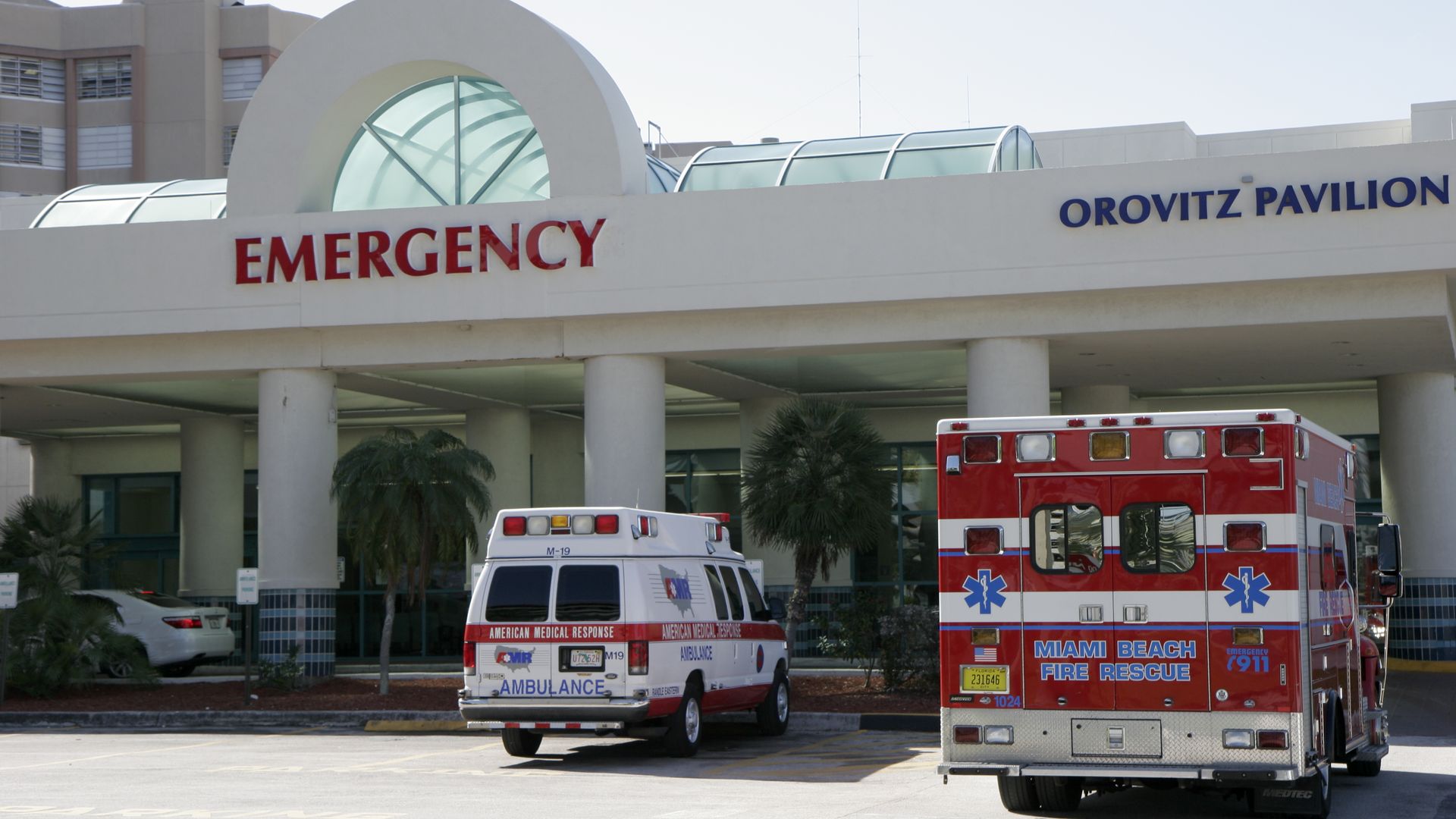 Young people have more medical debt than older people, even though they tend to spend much less on health care, according to a new study published in Health Affairs.
By the numbers: About 16% of consumers have an unpaid medical bill, the study says, adding up to roughly $81 billion. Most of those individual bills were for less than $600.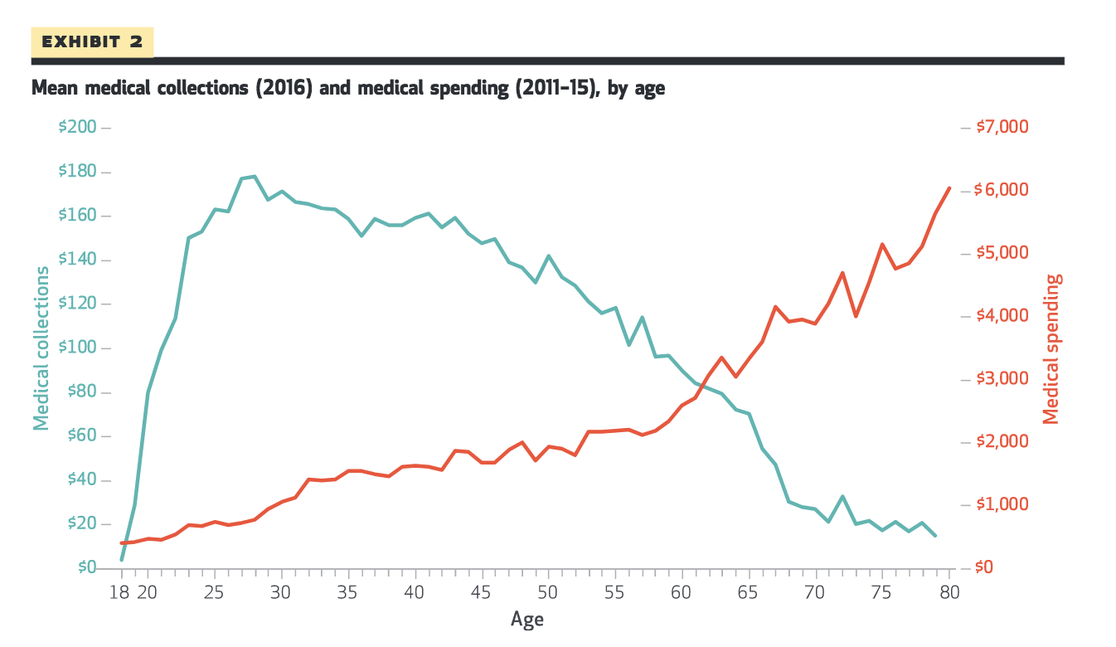 The big picture: "Medical debt," in this case, means an unpaid medical bill that has been referred to a collection agency. The top-line finding here is that people without health insurance are more likely to have outstanding medical bills.
There's a direct correlation: The number of people with medical debt, and the size of that debt, were both bigger in areas with more uninsured people.
Lower-income households also have more medical debt, as do younger people — two other factors that correlate with how likely you are to have insurance.
You can see in the chart above that medical debt all but disappears after age 65, when Medicare kicks in, even though seniors rack up the most health care bills overall.
But insurance isn't a failsafe. Because most unpaid bills aren't catastrophically large, they're well within many people's deductibles. So, younger or lower-income people with high-deductible plans could still have to face a collection agency if they need to use their coverage.
Go deeper