Trump misleads Iowa audience on agriculture deal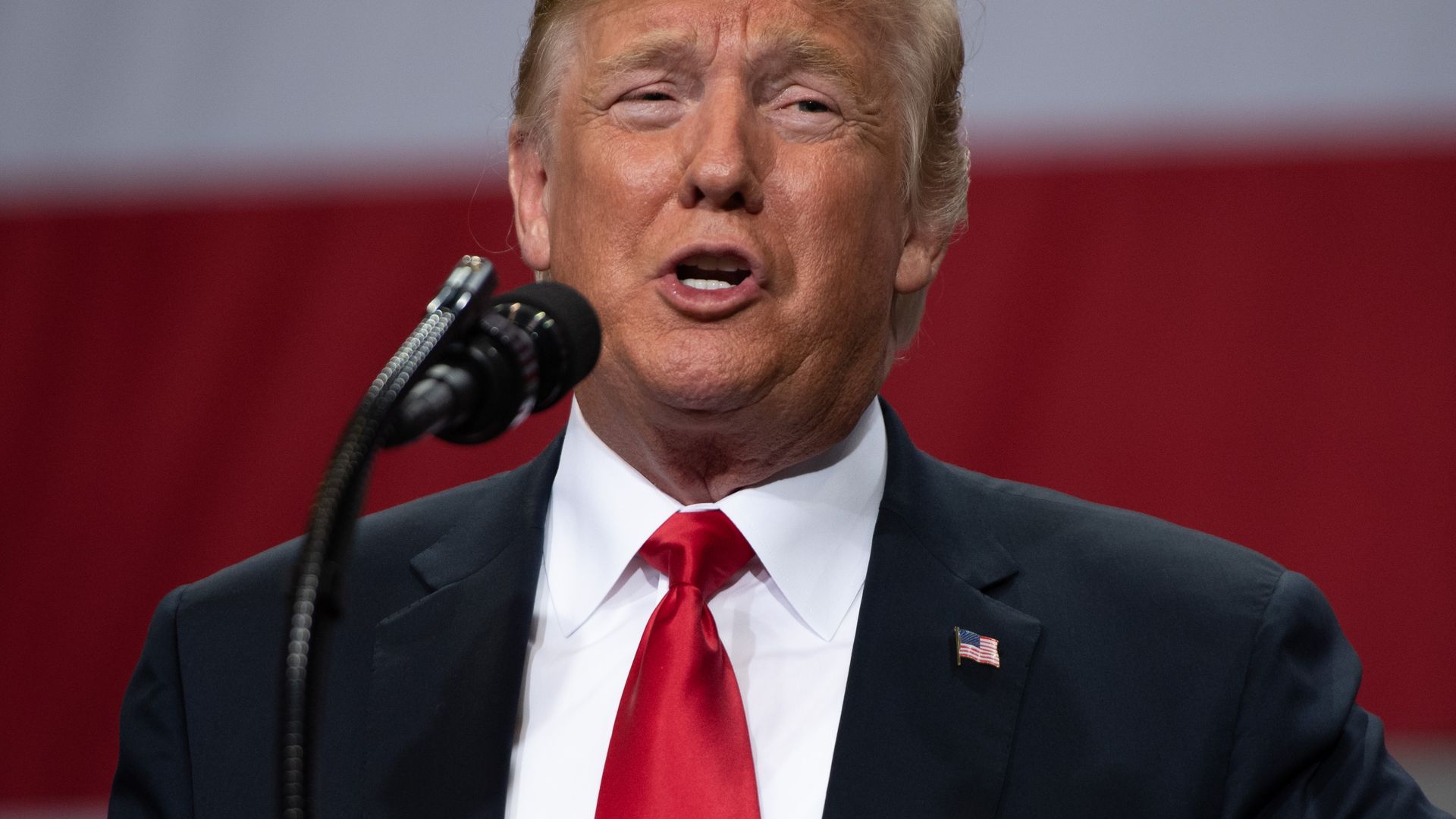 President Trump misled a roundtable at an Iowa community college today, telling them "we just opened up Europe for you farmers," when in reality his Wednesday deal with the European Union doesn't come close to fulfilling such an extraordinary claim.
Why it matters: Aside from the EU agreeing to purchase more soybeans, agriculture is not covered by yesterday's deal. The EU insisted farm goods be excluded so only "non-auto industrial goods" are part of the negotiation towards zero tariffs and zero subsidies.
Here's what Trump told the Iowa audience today:
"...[W]e just opened up Europe for you farmers, you're not going to be too angry with Trump, I can tell you because ... they were restricted from dealing, you had barriers that really made it impossible for farm products to go in."
Go deeper