The government has seized more than 100 Cohen tapes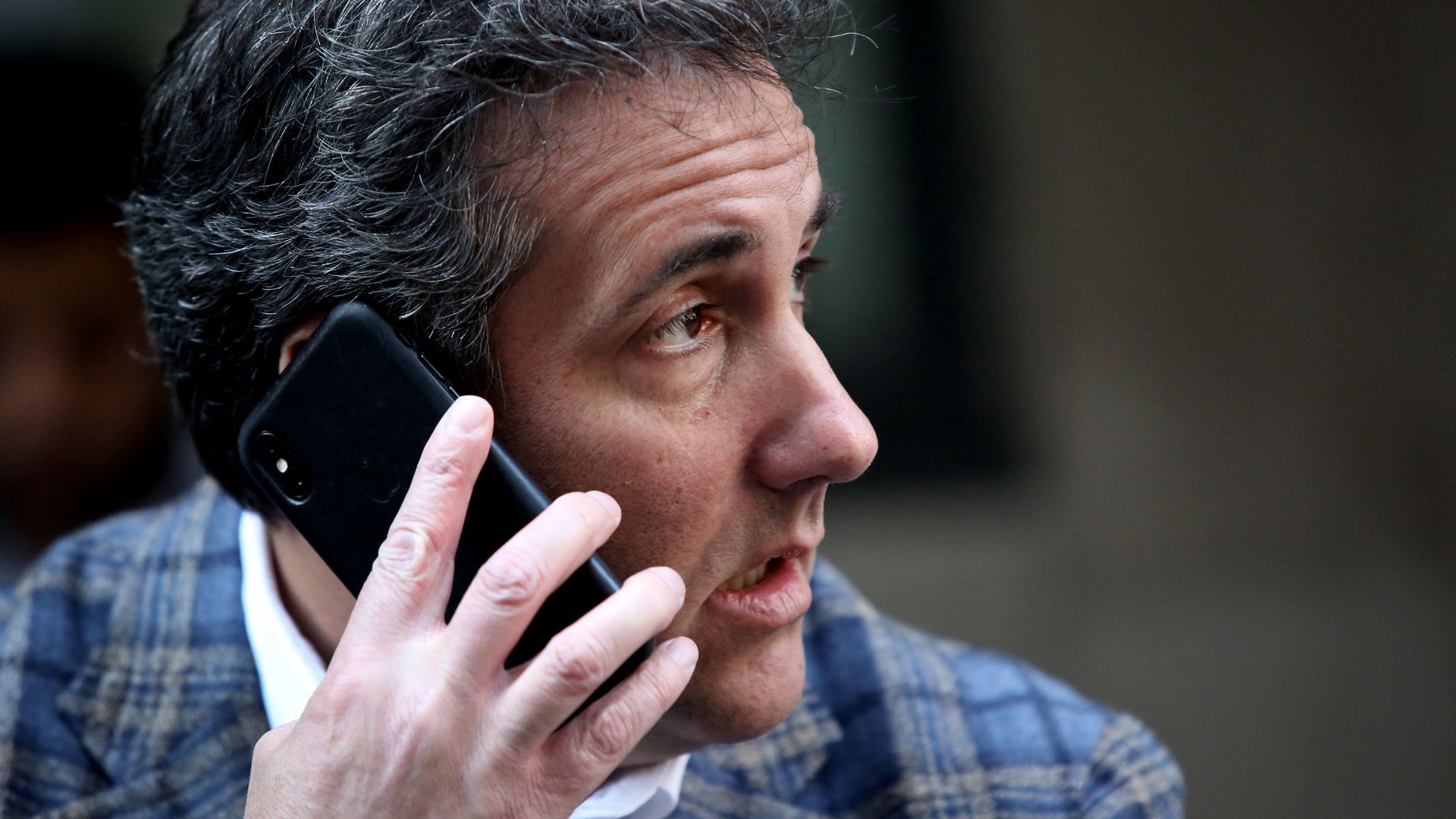 The government has more than 100 recordings made by Michael Cohen, The Washington Post reports, of conversations featuring "matters that could relate to Trump and his businesses and with Trump himself talking."
Why it matters: A Cohen recording leaked to CNN on Tuesday illustrated the strain between Cohen and President Trump. As Axios' Jonathan Swan reported, the "leaking of the tape is, in some ways, more important than the contents of the tape itself. ... Cohen has totally turned against Trump."
The details:
Some of the recordings were made "with an iPhone," without Cohen telling anyone.
"A significant portion of the recordings is Cohen surreptitiously recording reporters," The Post reports.
Trump is only featured in "snippets" of the tapes.
Cohen's lawyer, Lanny Davis, said that his client "never intended to make use of the recordings," and that he recorded conversations instead of taking notes.
Davis told The Post that Cohen "sees himself as alone against the president of the United States, Rudy Giuliani and the whole administration."
Go deeper