Why Medicare is going after hospital outpatient rates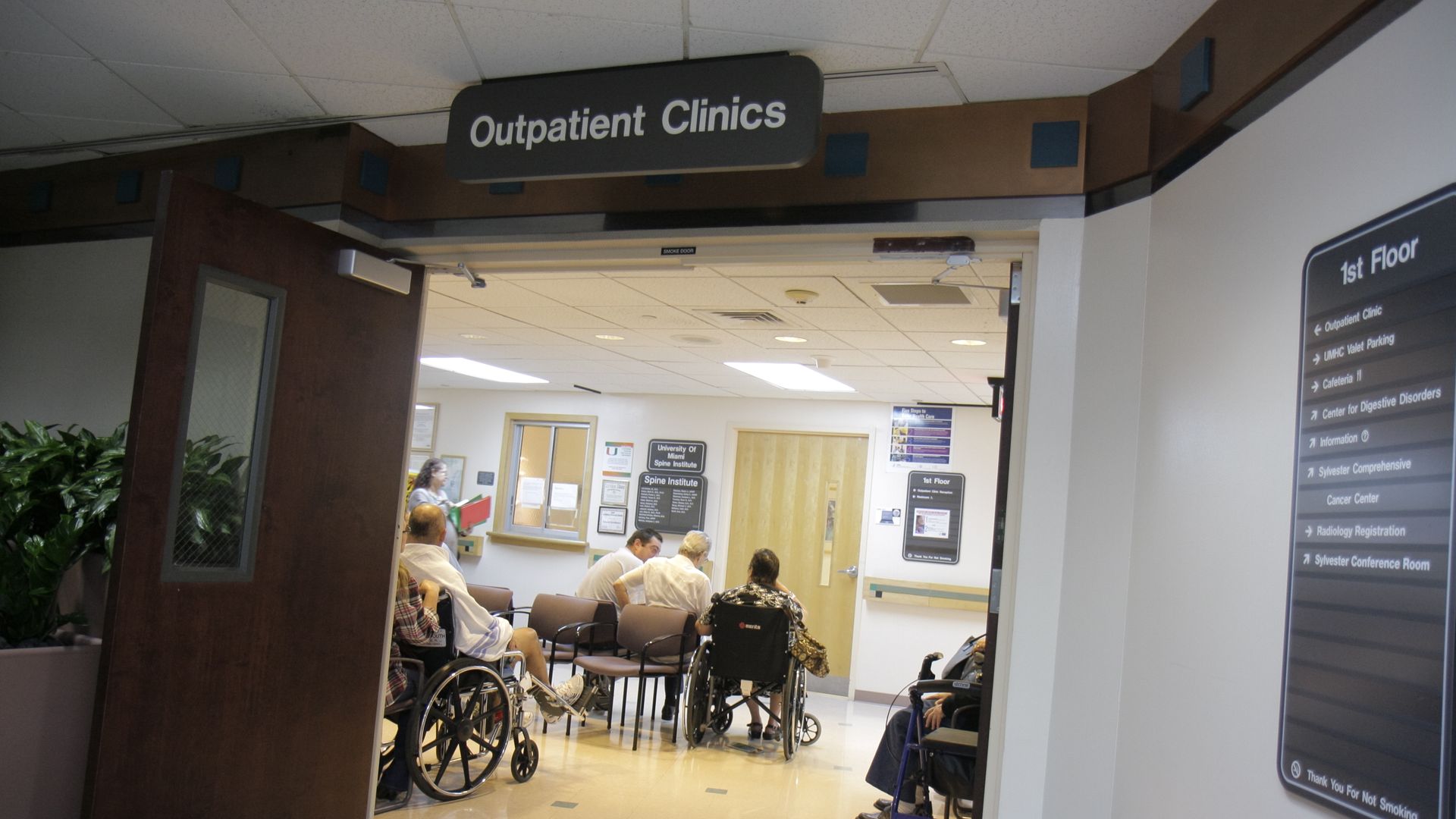 The federal government, after several years of debate, is taking an aggressive stance toward the hospital industry and proposing to lower what it pays for routine doctor visits at hospital outpatient departments.
The bottom line: Medicare is tired of paying hospitals higher rates for services that used to be done in cheaper settings, like a doctor's office. Expect hospitals to fight this tooth and nail.
Driving the news: The Centers for Medicare & Medicaid Services this week officially proposed a "site-neutral" policy for 2019. That means all outpatient clinics that are not on a hospital's campus would be paid lower rates for doctor visits, essentially eliminating "facility fees" that hospitals add on top of their billing.
By the numbers: CMS estimates this policy would cut rates to hospitals by about $760 million next year, which is only about 1% of Medicare's outpatient payments. About 20% of those savings would accrue to Medicare beneficiaries in the form of copays they would no longer have to pay.
Be smart: This is a somewhat narrow policy, since it only affects one kind of service. But it could open the floodgates for more services in more types of hospital outpatient settings to be paid at lower rates, and that's what frightens hospitals.
Looking ahead: Expect hospitals to lobby extremely heavily against this, especially major teaching hospitals that would see some of the biggest payment reductions. And depending on what happens with the final rule, there likely could be litigation, similar to what hospitals are doing for major drug cuts that Medicare imposed.
Flashback: This is not a new idea from the Trump administration.
Go deeper