The states using medical marijuana for opioid substitutes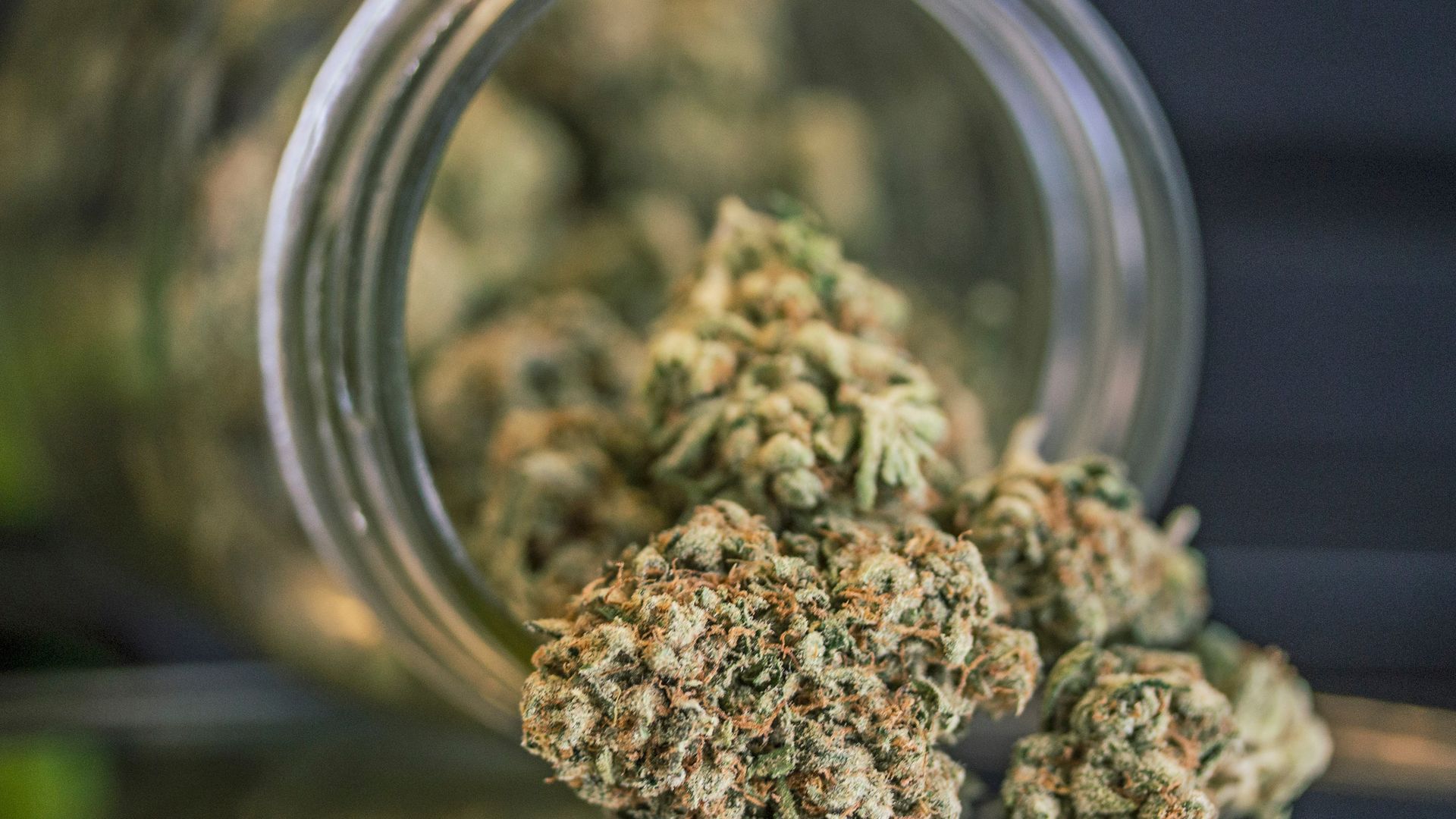 More states are turning to medical marijuana as an alternative to the addictive prescription painkillers that have driven the public health crisis.
Why it matters: Recent studies found that states with legalized medical marijuana laws have seen lower opioid overdose death rates compared to states that ban it.
By the numbers: 64,000 Americans died from drug overdoses in 2016, about two-thirds of them from heroin, prescription opioids and synthetic opioids, according to the National Center for Health Statistics at the Centers for Disease Control and Prevention.
115 Americans die on average every day from an opioid overdose.
The state of play
New York has expanded the use of medical marijuana as a substitute for an opioid prescription, a move that was first announced last month. This also means that people suffering with from severe pain, which doesn't meet the definition of chronic pain, now qualify to receive medical pot.
Overdose deaths involving opioids have increased in New York by roughly 180% from 2010 (over 1,000 deaths) to 2016 (over 3,000 deaths), according to the state's health department.
"Adding opioid replacement as a qualifying condition for medical marijuana offers providers another treatment option, which is a critical step in combatting the deadly opioid epidemic affecting people across the state," New York State Health Commissioner Howard Zucker, said in a statement.
Pennsylvania added opioid addiction to the Medical Marijuana Program's list of qualifying conditions in May. Gov. Tom Wolf also licensed eight universities in the state to conduct clinical research on medical marijuana.
Illinois Gov. Bruce Rauner will soon make a final decision on whether to sign bipartisan legislation, which would allow patients to buy medical pot from licensed dispensaries based on their doctors' orders, into law.
The measure, passed by state lawmakers last month, would cut bureaucratic red-tape by preventing patients from waiting up to four months for approval and being denied access because of past criminal convictions.
Take note: A similar measure got vetoed this week in Hawaii by Gov. David Ige.
The big picture: The growing push to swap opioids with medical marijuna comes amid growing tension between state laws permitting recreational and medical marijuana, and the law enforced by the federal government classifying pot as an illegal narcotic.
Attorney General Jeff Sessions has directed U.S. attorneys to more aggressively enforce the federal law, increasing confusion over how marijuana can be used in states where it's legalized and making research about medical benefits more difficult.
Go deeper