Ex-cricket star Imran Khan declares victory in Pakistan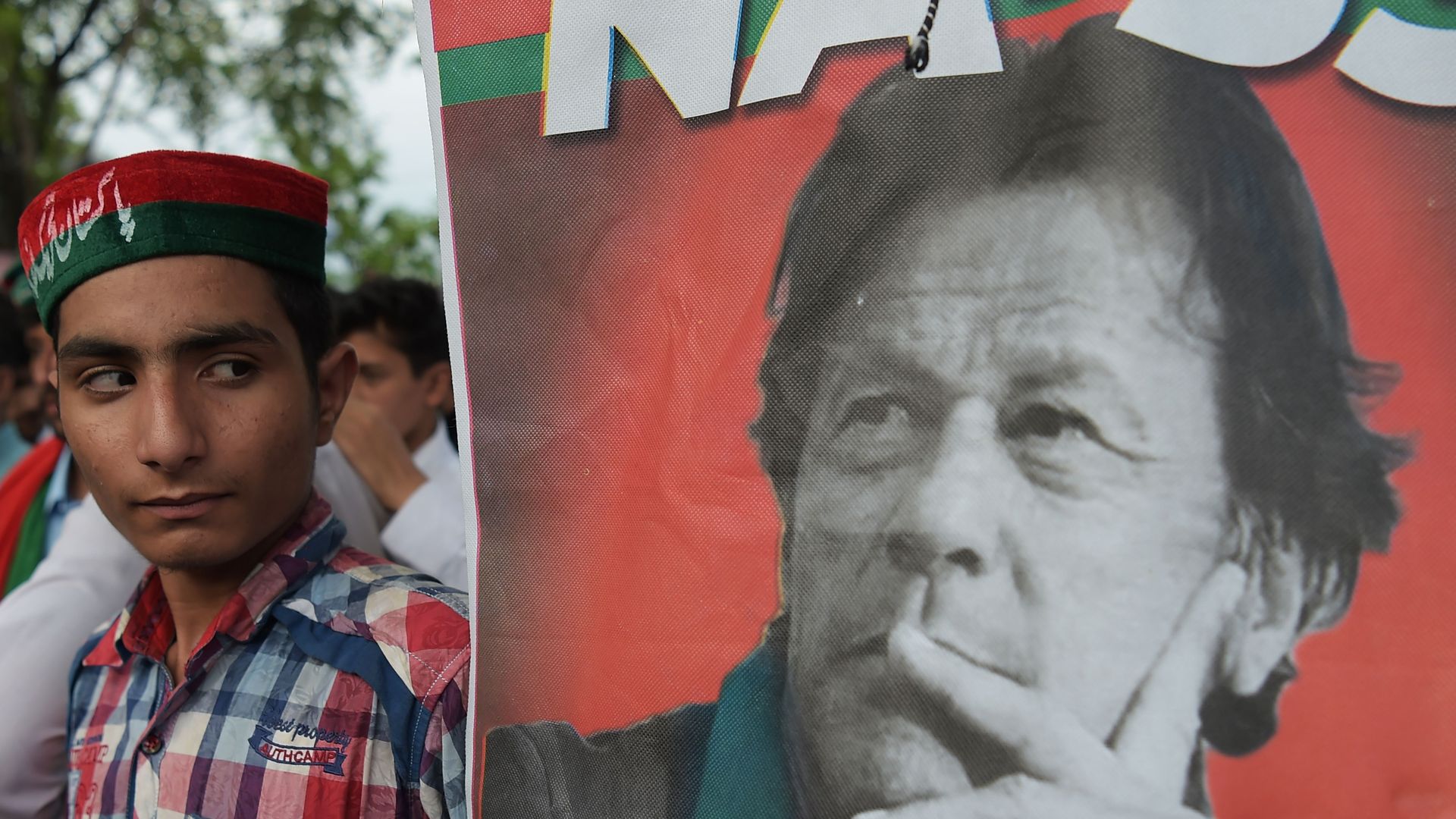 Imran Khan, the cricket star-turned anti-establishment politician, has declared victory in Pakistani elections that have been marred by violence and allegations of military meddling.
Why it matters: Khan's Pakistan Movement for Justice (PTI) party has reportedly benefited from behind-the-scenes support from Pakistan's powerful military and intelligence agencies, and some experts believe his victory will cement them as the preeminent powers in Pakistani politics for the foreseeable future. The PTI's chief rival, the ruling Pakistan Muslim League-Nawaz (PML-N), has cited widespread irregularities in rejecting the results.
What to watch: Khan has lambasted the U.S. in the past, though foreign policy is the military's domain, so his views there may be of limited consequence. He called today for dialogue with India, Pakistan's neighbor and rival.
"I started this struggle 22 years ago and thankfully today I have been given a chance to fulfill what I dreamt for the country. ... We are going to uplift Pakistan's poor and help our country's laborers. Corruption has been eating Pakistan like a kind of cancer."
— Khan, in his victory speech
The backdrop:
Go deeper