Why Facebook's shellacking spells danger for all stocks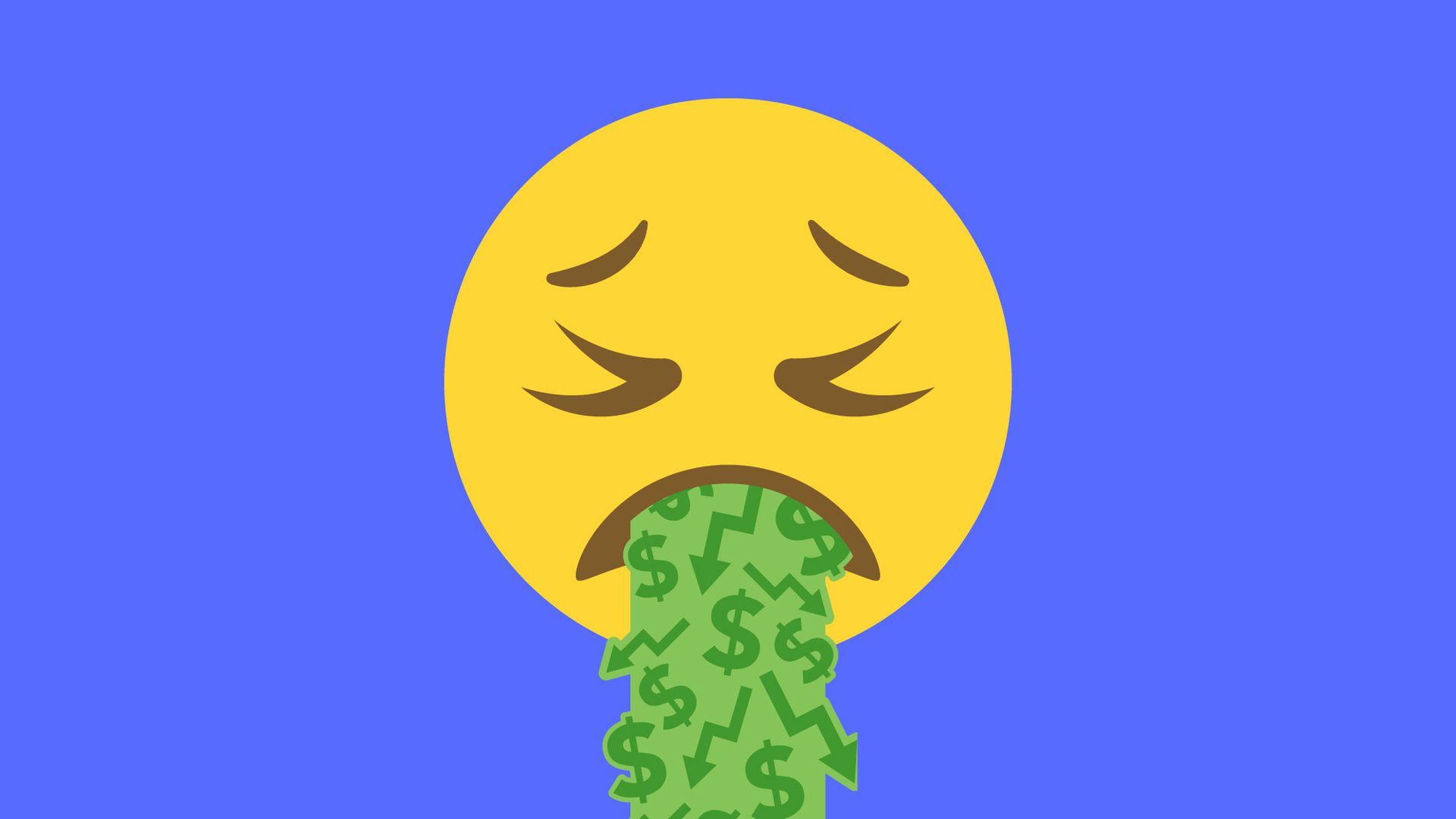 Facebook lost more than $125 billion in value after the markets closed, with shares plummeting more than 20%, following an earnings report that missed revenue and user growth estimates.
Why it matters: Facebook is part of a small group of companies that has been keeping the overall stock markets afloat for much of 2018.
According to a Bank of America Merrill Lynch research note, the so-called FAANG stocks — Facebook, Amazon, Apple, Netflix and Alphabet (Google) —were single-handedly responsible for the S&P 500 being positive through the first half of 2018. Without them, the index's first half performance would have been -0.73%.
What happened: Facebook spent the quarter trying to fix its fake news problem, and it's possible that these results show (perversely) that it's beginning to work.
Mark Zuckerberg wrote that "we're investing so much in security that it will significantly impact our profitability."
Thing is, profits were actually up. And up more than expected. This is a top-line issue reflecting slowed growth, not a bottom line issue about more money going out the door.
Be smart: What we've seen in the past 12 hours is that these foundational stocks can fall very far, very fast, and very unexpectedly. Add in a recent subscriber growth hiccup from Netflix, which continues to trade at an astronomical multiple to earnings, and it shows just how thin the line has been between black and red.
Go deeper: Subscribe to my new podcast, Pro Rata.
Go deeper