Trump de-escalates his European trade war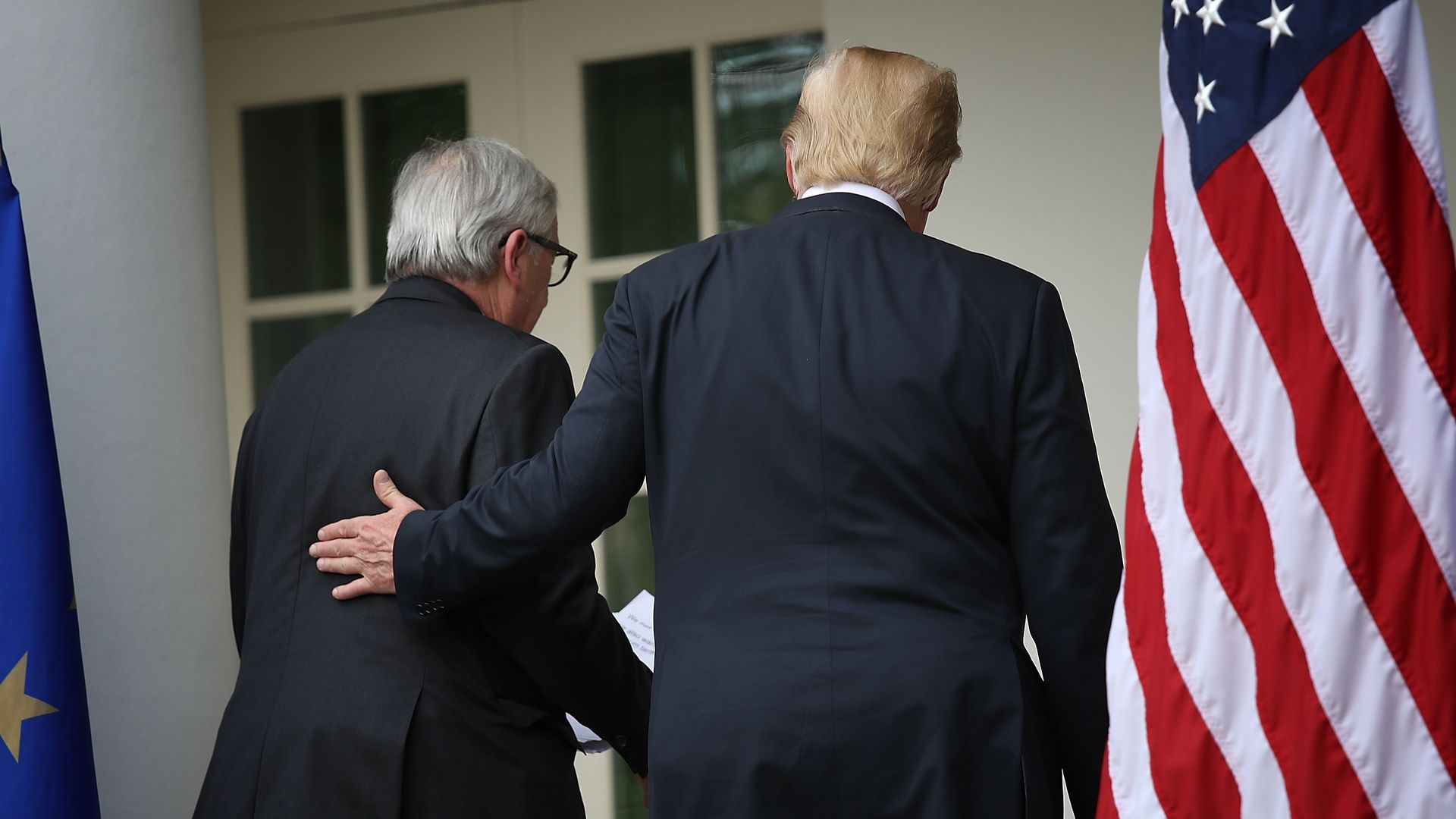 President Trump took a victory lap in the Rose Garden after achieving at least a rhetorical de-escalation of his trade war during a visit by European Commission President Jean-Claude Juncker.
Between the lines: Critics will say Trump was taking credit for solving a problem he caused, but free traders were relieved that at least for now, there's a pause in new tariffs for the Continent. And they hope that Trump has found an exit ramp — a face-saving way to back out of an escalating round of tit-for-tat sanctions that have already begun to hurt Trump Country farmers.
The vague agreement sets a goal of getting to zero tariffs and zero subsidies:
But it leaves many unsettled questions to be worked out during the pause.
And it doesn't get into detail on two of the thorniest trade categories between the U.S. and Europe: autos and agriculture.
Steel and aluminum tariffs remain in effect, as do Europe's retaliatory measures. But there's a freeze.
Some big problems still need to be worked through, including regulatory issues.
White House economic adviser Larry Kudlow and Commerce Secretary Wilbur Ross played major roles in the negotiations.
What Trump is thinking ... Trump has enlisted his ambassador to Germany, Richard Grenell, to seek zero tariffs from the Germans.
Associates say Trump is enraged by all the BMWs and Mercedes-Benzes he sees in the U.S. He wants to see more Chevrolets on the streets of Germany.
Go deeper