Go deeper: Twitter's supposed conservative "shadow ban"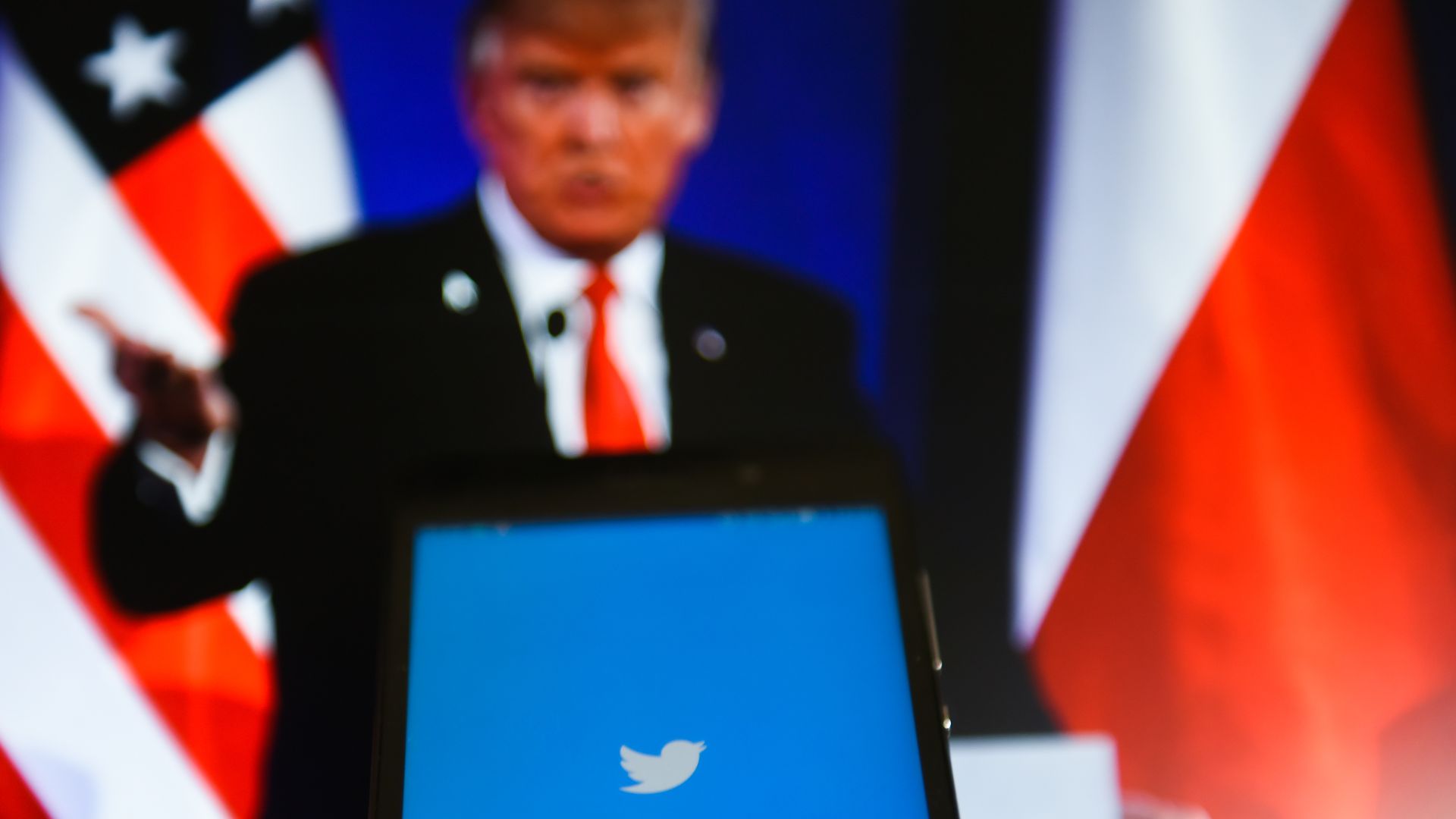 Some Republicans are seeing limited visibility of their accounts in Twitter's automated search box, Vice News reports. Conservatives have seized on the story — even though experts say that it does not prove ideological bias on the platform.
The big picture: Conservatives have claimed for years that social media platforms are biased against them, but Twitter has denied that it has targeted any specific group. A New York Law School professor, Ari Ezra Waldman, told Vice that this isn't indicative "of anti-conservative bias since some Republicans still appear and some don't. This just appears to be a cluster of conservatives who have been affected."
What they're saying:
Twitter denied the allegations:
A Twitter spokesperson told Politico tech reporter Cristiano Lima: "As we have said before, we do not shadowban. We are aware that some accounts are not automatically populating in our search box, and shipping a change to address this. ... To be clear, our behavioral ranking doesn't make judgments based on political views or the substance of Tweets."
Twitter product lead Kayvon Beykpour tweeted: "We're always working to improve our behavior-based ranking models - their breadth and accuracy will improve over time. It's important to note that these behavior signals are not binary, and they are one of many other signals that factor into ranking."
And New York Magazine's Brian Feldman reported that Twitter's technique is similar to something Facebook has done previously.
Facebook's best attempt to "dispel information from places like InfoWars...was to secretly minimize their distribution in the site's News Feed."
"[T]his sort of moderation isn't shadow banning. ... To the extent that this is even a problem, it's pretty easy to buy Twitter's explanation that this is a side effect of a minimal measure designed to make sure that people aren't preemptively encouraged to consume bad information from dubious sources."
Go deeper