California court rules Starbucks must pay workers for off-the-clock tasks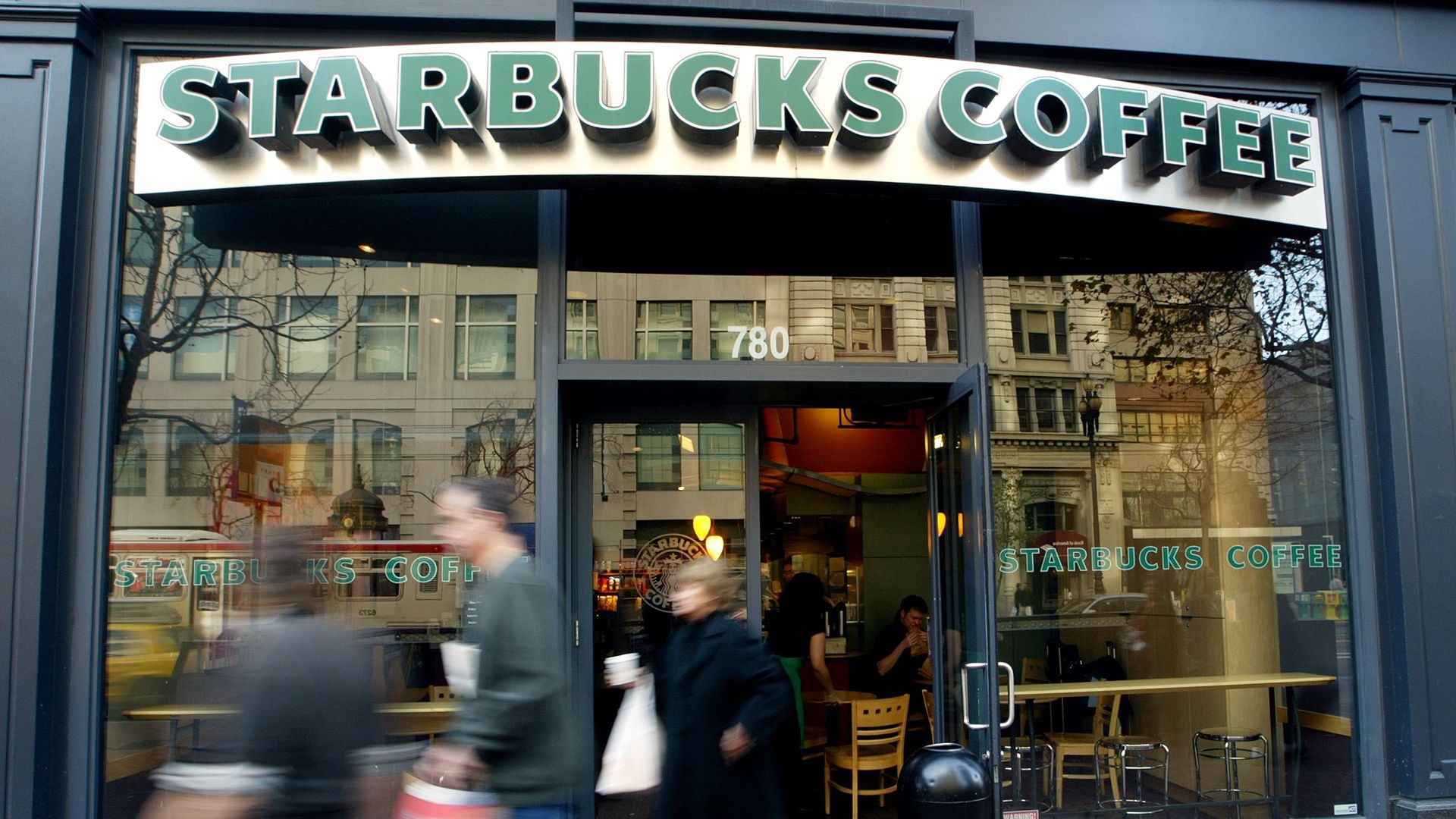 The California state Supreme Court ordered Starbucks Thursday to pay its employees who routinely perform tasks after their scheduled shift, such as store closings.
The backdrop: This comes after Douglas Troester, a Starbucks employee, filed a complaint in court arguing that he should get paid for his time spent closing up the shop, activating the alarm and walking coworkers to their cars — in compliance with the company's policy.
Court documents reveal that, over the 17-month period of his employment, Troester's unpaid time totaled to about 12 hours and 50 minutes. At $8 per hour (minimum wage at the time), that adds up to $102.67.
"That is enough to pay a utility bill, buy a week of groceries, or cover a month of bus fares," Associate Justice Goodwin Liu wrote.
A U.S. District Court had ruled against Troester, saying that the time spent carrying out the tasks was minimal. But Liu wrote that "the facts here demonstrate, a few extra minutes of work each day can add up."
But Associate Justice Leondra Kruger said there may be times that are "so brief ... or difficult to accurately measure or estimate," which might be unreasonable for an employer to account for. The case has returned to the 9th Circuit for a final decision.
A Starbucks spokesperson told Axios: "We are disappointed with the court's decision. We will await further disposition of the case before the 9th circuit as the appeal process continues."
Go deeper