Yosemite National Park evacuated as wildfire worsens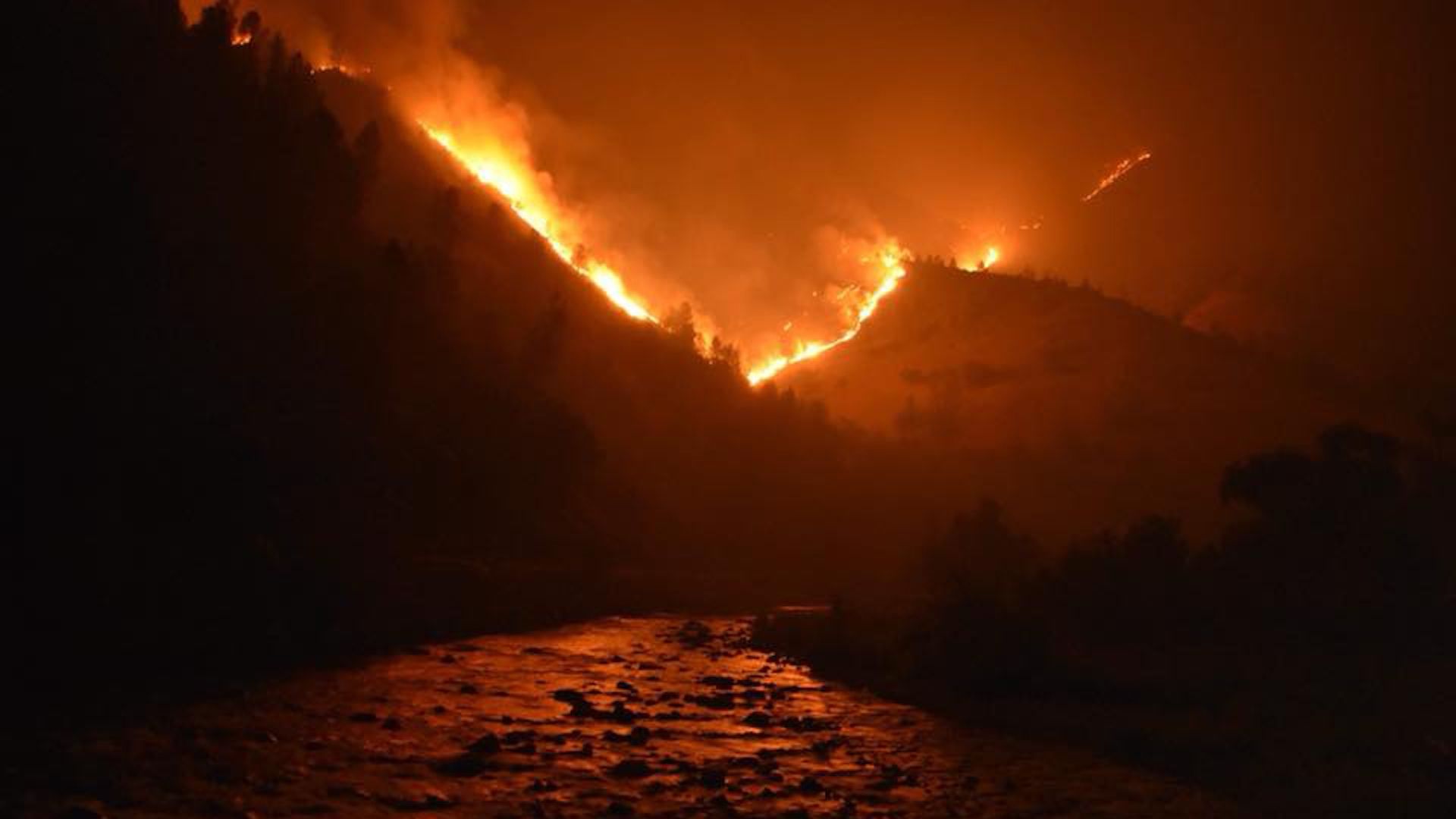 Visitors are being ordered out of Yosemite Valley to avoid unhealthy air quality and other risks posed by the Ferguson Fire that is raging nearby.
What's new: The two-week old, 38,000-acre Ferguson Fire is inching closer to Yosemite, the nation's most popular national park. The closure will stay in effect until Sunday as firefighters work to control a fire that's only 25% contained. A heat wave that is roasting California, along with much of the Southwest, shows no signs of abating, and is making firefighting efforts challenging.
The big picture: The Yosemite Valley is the most famous area of the park, with impressive views of waterfalls, Half Dome and El Capitan. Those areas are shrouded in smoke now, as seen from the park's webcams. 
This is the park's largest closure due to a wildfire threat in 30 years. Even though much of the park is remote and not road-accessible, firefighters will employ other methods to get the fires under control.
Speaking to The New York Times, National Park Service spokesman Dan McKeague said that there's a "significant air operation" with 16 helicopters, 3,000 people and two planes on the scene.
The Ferguson Fire is part of a trend toward larger and longer-lasting fires in the West. Droughts and heat waves, both of which are becoming more common and more intense due to human-caused climate change, add fuel to wildfires and make them harder to put out.
The fire is hitting at the peak of the summer tourist season, which will hurt nearby businesses that depend on this income stream for revenue.
What's next: Air quality has been poor in recent days. Because of a hot weather pattern, it isn't expected to clear until the end of the week at least. The death of Cal Fire bulldozer operator Brendan Varney remains the only fatality from this fire to date.
Go deeper: Axios Science editor Andrew Freedman gives an overview of the Ferguson fire and assesses the threat.
Go deeper