Rudy Giuliani maintains Trump was unaware of payment to Playboy model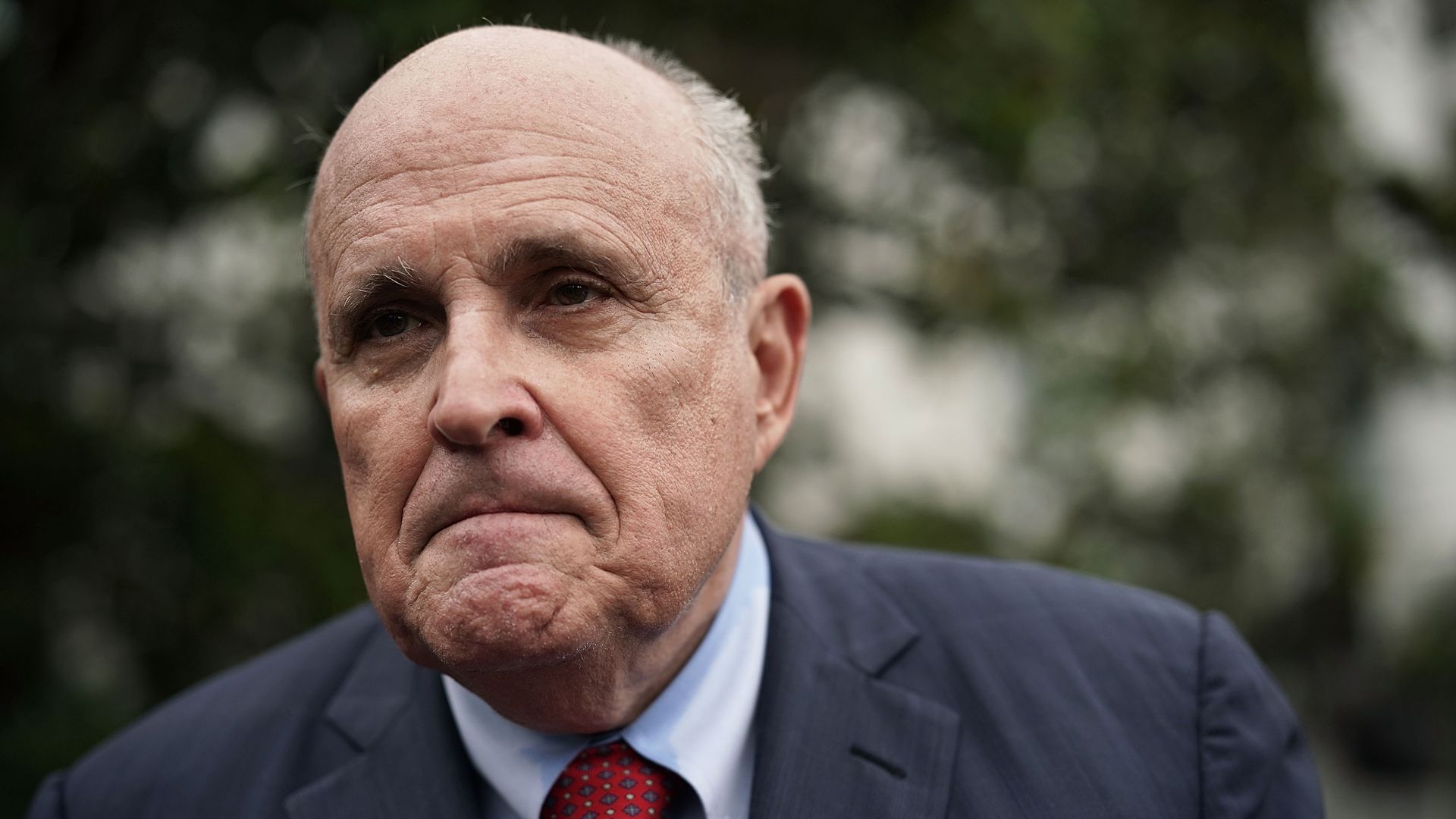 President Trump's attorney Rudy Giuliani told Fox News' Laura Ingraham that the audio of Michael Cohen and Trump speaking about a payment to Playboy model Karen McDougal, which was leaked to CNN on Tuesday, gives "no indication of any crime being committed."
Why it matters: The recording suggests that Trump had knowledge of the purchase for the rights of McDougal's story, who claims she had an affair with Trump years ago. Giuliani, however, stood by his claim that Trump was unaware of the transaction.
"I got tapes even longer...how about 4,000 hours of mafia people on tapes? I know how to listen to them...This tape is clear crystal clear when you listen to it. I dealt with much worse tapes than this."
— Giuliani
On Trump's awareness of the purchase of McDougal's story: "I mean, he may or may not have known about McDougal's claims. I don't know that. But he didn't know about this transaction."
He said Trump insists that Cohen not pay with cash: "[H]e says don't pay with cash. And then Cohen says, no, no, no, and the president says check. ... The point is the president wants the transaction to be memorialized."
"There's no way the president is going to be talking about setting up a corporation and then using cash unless you are a complete idiot. Again, the president is not an idiot."
Giuliani said there are no other tapes: "We have all of the tapes in our possession. We have transcripts of all them. We are comfortable with them. And there are no — there are no others."
Go deeper