GOP lawmakers introduce articles of impeachment for Rod Rosenstein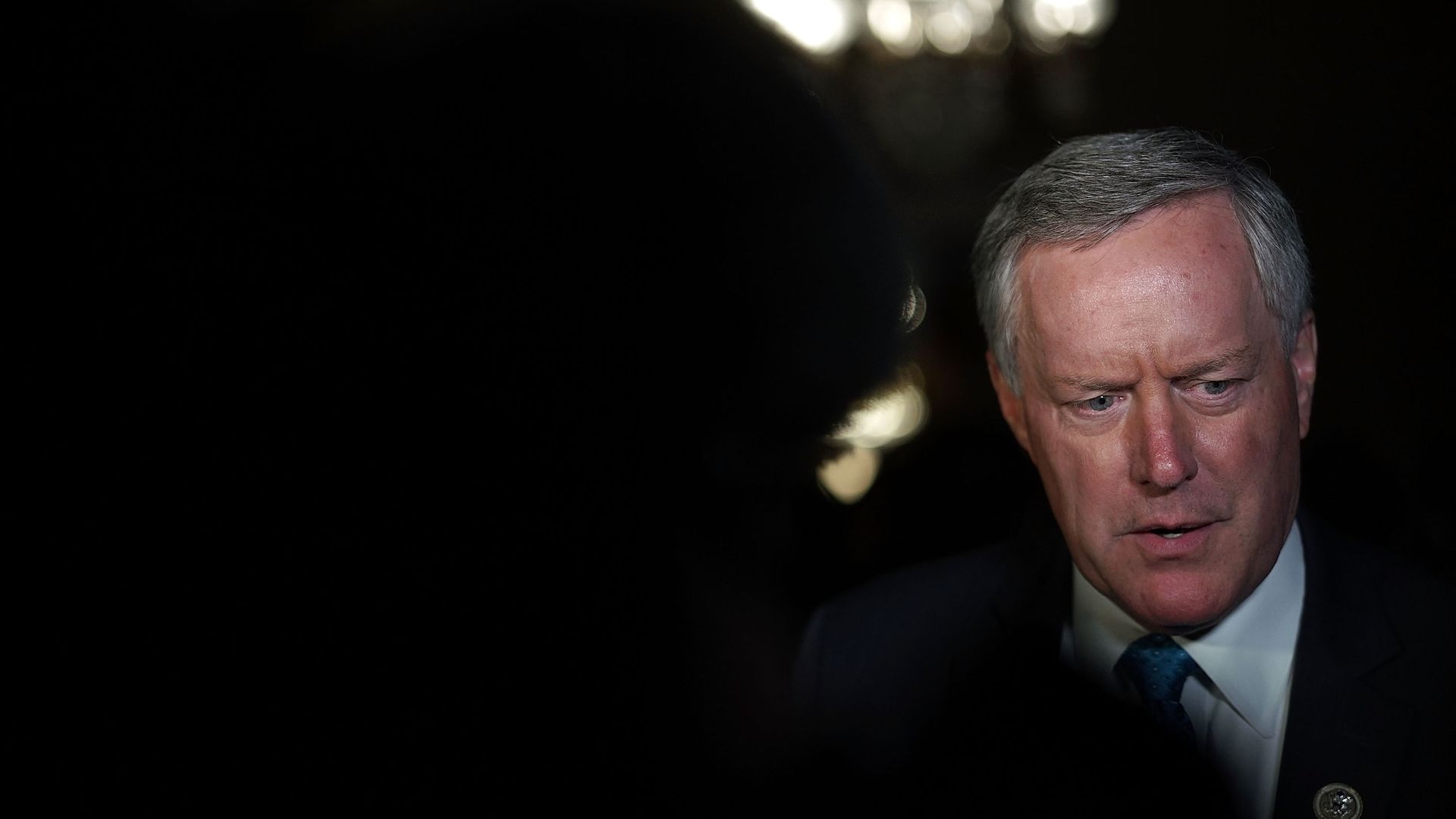 Congressmen Mark Meadows, Jim Jordan and nine other Republican House members introduced articles of impeachment against Deputy Attorney General Rod Rosenstein on Wednesday after a meeting with Justice Department officials.
The backdrop: Meadows and other GOP lawmakers had been debating introducing impeachment documents for Rosenstein for weeks and almost did earlier this month after the deputy attorney general announced indictments of 12 Russian military officers for their interference in the 2016 presidential election.
Be smart: This is likely a warning to Rosenstein and not a "privileged resolution," notes Josh Bresnahan of Politico. House members will not be required to vote on the matter.
Go deeper