Trump and EU call trade war truce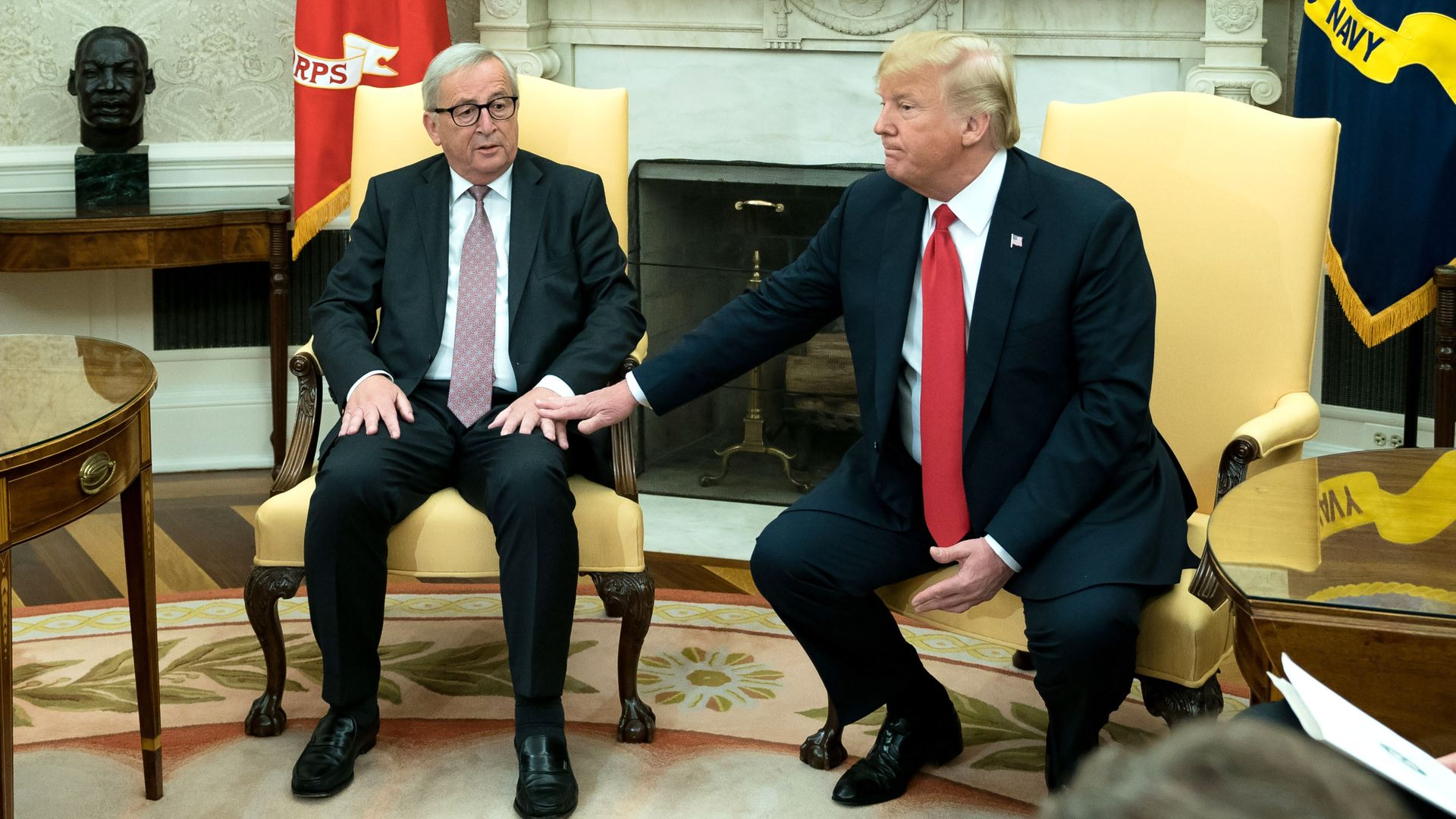 President Trump and European Commission President Jean-Claude Juncker announced Wednesday that they will open negotiations to, as Trump put it, "work toward zero tariffs, zero non-tariff barriers and zero subsidies," and hold off on any further tariffs unless either side terminates the negotiations.
Why it matters: The trade war appears to be on hold, at least on the European front. However, importantly, Trump said the path toward "zero tariffs" applied to "all non-auto industrial goods." Trump has been mulling auto tariffs that could hit EU countries like Germany hard. Juncker struck an optimistic tone, saying "I had the intention to make a deal today and we made a deal today."
More details:
Trump and Juncker also said the EU would begin importing more liquefied natural gas and soybeans from the U.S.
Trump said the process would be led by an "executive working group" of "very intelligent people on both sides."
The leaders said the U.S. and EU would work together to reform the WTO and cut down on unfair trade practices.
Smart take, from FT World Trade Editor Shawn Donnan: "This is basically an announcement to resume broad trade negotiations suspended since the Obama administration... TTIP 2.0."
Go deeper: Read the joint U.S.-EU statement.
Go deeper