51% of American voters believe Russia has something on Trump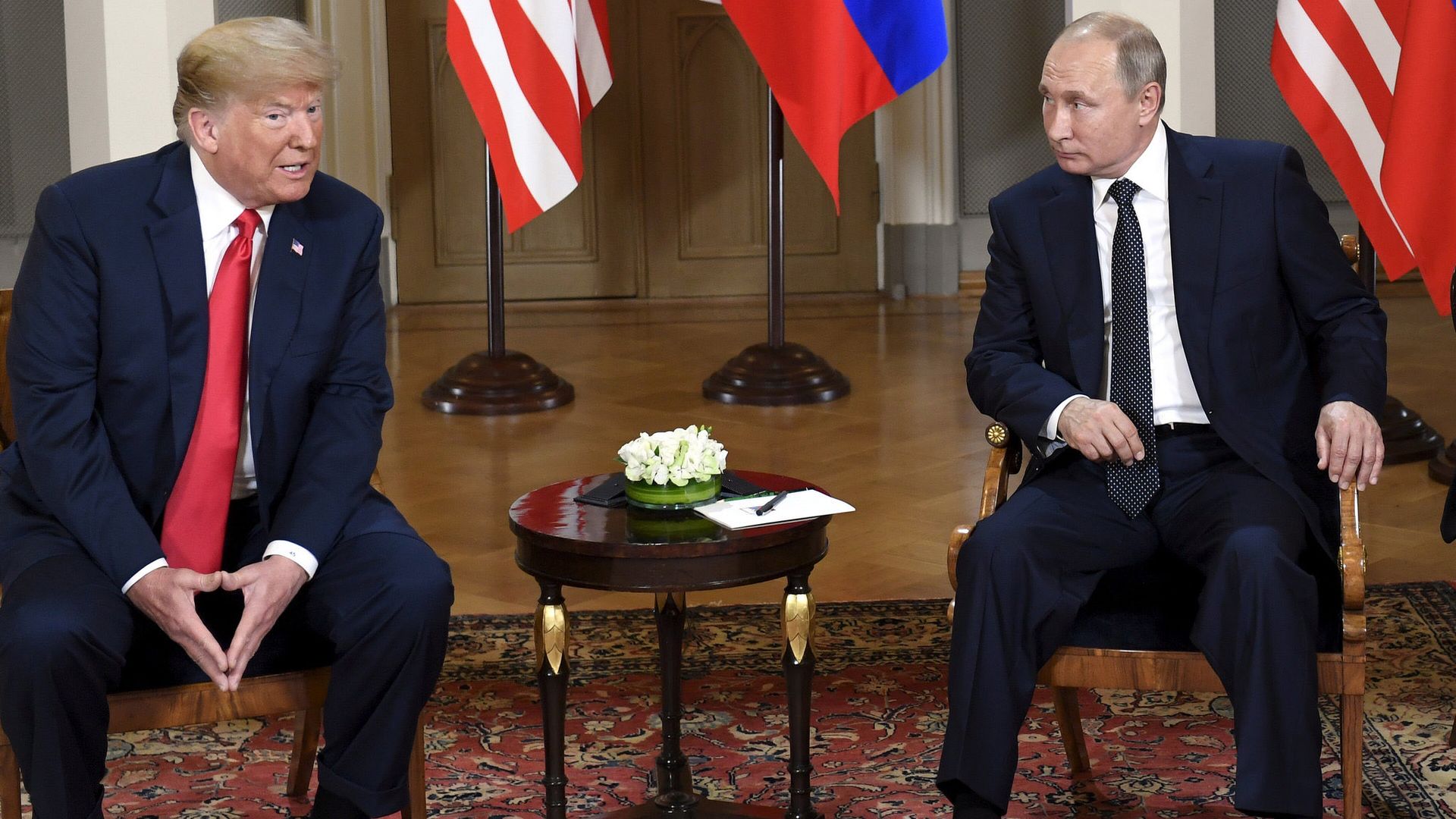 About 51% of American voters believe "that the Russian government has compromising information about President Trump," according to a Quinnipiac University poll released Tuesday. 
Why it matters: Based on Trump's responses from the Helsinki press conference, lawmakers have expressed criticism as to whether Russian President Vladimir Putin holds damaging information over President Trump.
54% of voters say Trump was not acting in the best interest of the U.S. at the Helsinki summit.
73% say the summit was a success for Russia.
70% of Republicans don't believe there is compromising information against President Trump.
Trump's approval rating is at 38% compared to 43% after the summit with North Korean leader Kim Jong-un, according to the poll.
63% of voters are "very concerned" or "somewhat concerned" that the Russian government may try to interfere in the 2018 elections, as 36% are "not so concerned" or "not concerned at all." 
The other side: Several polls have been released based on the effects of the Helsinki summit. One consistency is a majority of Republicans still back Trump's judgement.
From July 18 - 23, Quinnipiac University surveyed 1,177 voters nationwide, with a margin of error of +/- 3.5 percentage points, including design effect.
Go deeper