Mattis: No plan in place to work with Russia in Syria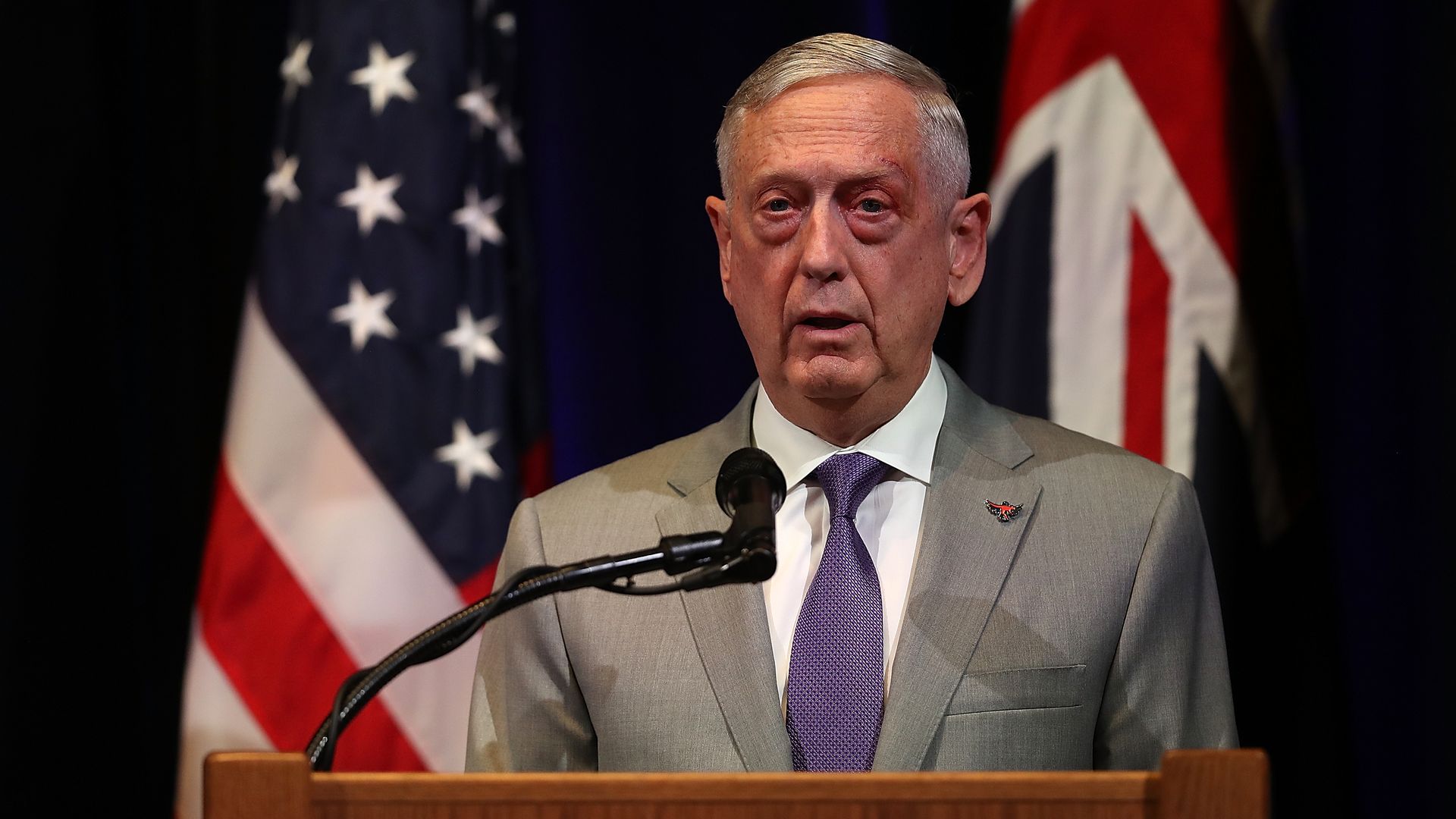 Speaking to the press alongside Secretary of State Mike Pompeo and Australian defense officials, Defense Secretary James Mattis said the U.S. has no immediate plans to conduct join operations with Russia in Syria, despite claims from Russia following the Trump-Putin summit.
"We will not be doing anything additional until the Secretary of State and the president have further figured out at what point we are going to start working alongside our allies with Russia in the future."
— Secretary Mattis
The big picture: President Trump has expressed openness to cooperating with Russia in Syria in the past, and Russia has claimed the two agreed on a plan to do so in Helsinki. That would be a controversial step, given Russia's support for the Assad regime. General Joseph Votel, commander of U.S. central command, said last week "Russia's support and protection has allowed the Syrian regime to escape full accountability for their use of chemical weapons and the horrendous violence against their own people."
Go deeper