Updated Jul 23, 2018 -

World
On Iran, Trump administration offers heated rhetoric but vague strategy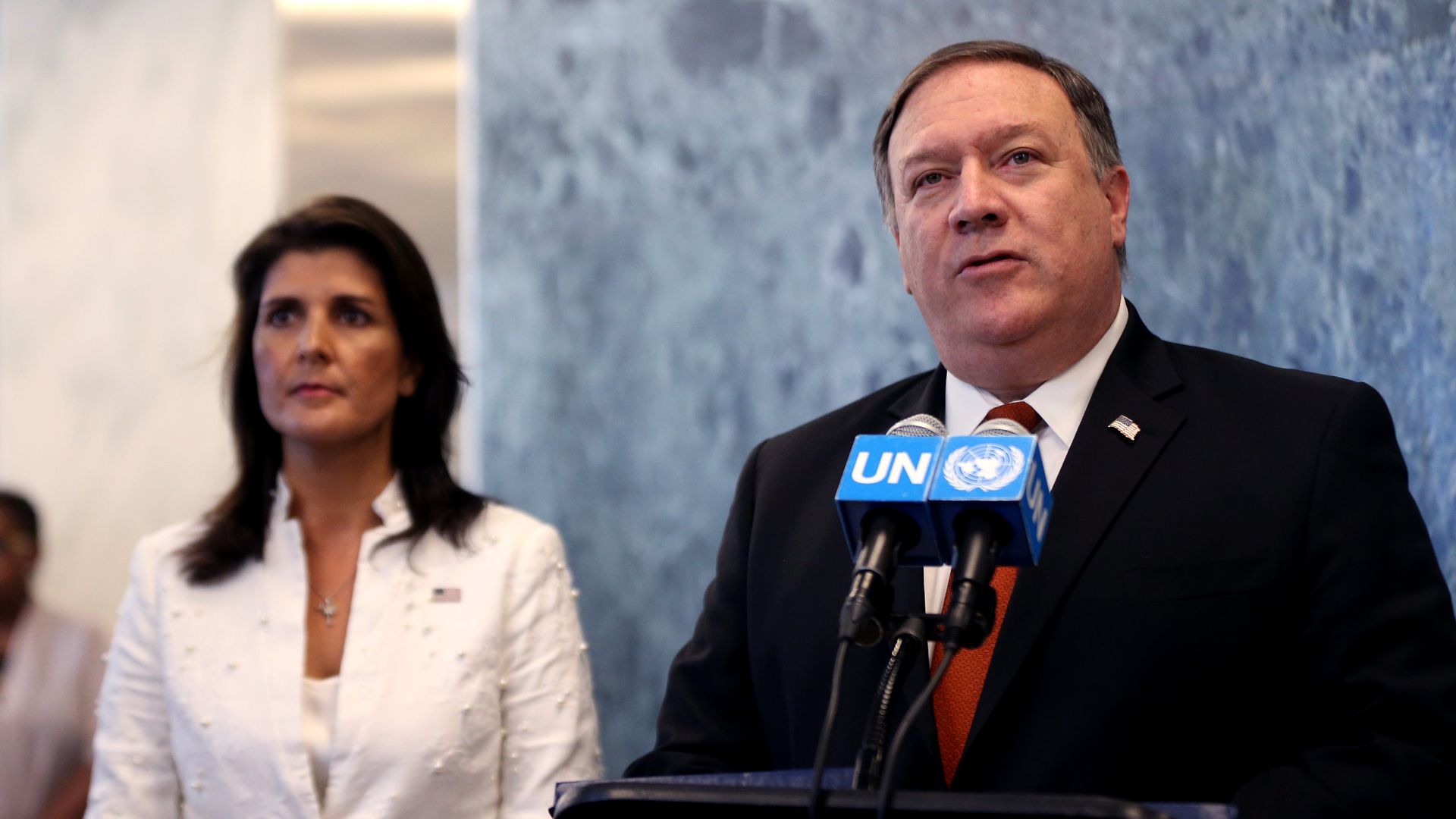 Secretary of State Mike Pompeo's much-awaited Iran speech yesterday was symbolically important but lacking in new substance. The Trump administration, as Pompeo put it, will one way or another force Iran's Islamist regime into a corner, but he did not specify how or to what end.
Why it matters: Pompeo's speech had for weeks been touted as the moment Washington would unveil its grand strategy to end the Islamic Republic, but its approach is still unclear. What's clear, at least for now, is that the main U.S. tool of pressure against Tehran remains the imposition of stiff sanctions.
The speech was delivered at the Reagan Presidential Library in California, home to the largest Iranian American community in the U.S., in an apparent effort to summon memories of President Reagan's push against the Soviet Union. But the Trump administration has kept the diplomatic door open to Tehran, which suggests that it has yet to make up its mind about whether it wants to negotiate, as Trump did with North Korea after a flurry of back-and-forth insults, or to seek the regime's downfall.
As much as Iran hardliners might pin their hopes of regime change on Trump, he does not appear to be a regime-change-at-any-cost president. If presented with the opportunity to negotiate, for example, a de-escalation agreement in Syria or a new nuclear deal with Tehran's clerics, Trump would likely take it.
The big picture: Ultimately, the chances of Trump making diplomatic headway are slim, as Iranian President Rouhani claims that he has on eight occasions turned down Trump's calls for direct talks. In fact, the Iranian regime's position seems to be one of buying time until 2020, when it hopes the next U.S. president will take office. In that sense, U.S.–Iran relations on Trump's watch are unlikely to change going forward: Both parties will be generous in accusations and acrimony but short on policies that could improve the rancorous status quo. 
Alex Vatanka is a senior fellow at the Middle East Institute.
Go deeper