Merkel hopes for trade deal amid Trump's tariffs threat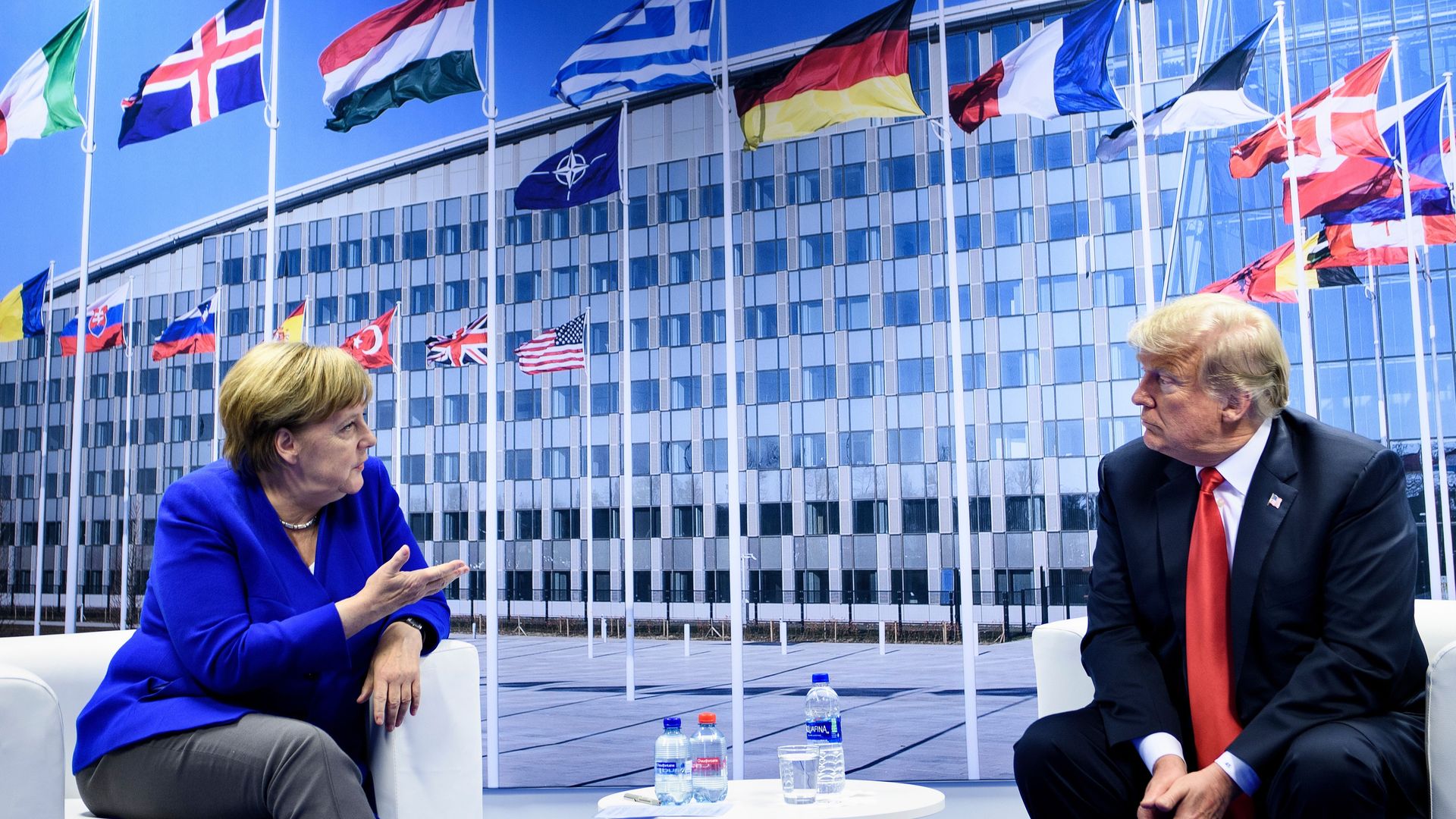 Not every foreign leader is eager to play hardball with Trump. The Germans, in particular, are much more inclined to compromise. Angela Merkel badly wants a trade deal to prevent Trump from carrying out his threat to put 25% tariffs on car imports into the U.S., according to two senior European officials privy to internal discussions.
European Commission President Jean-Claude Juncker plans to meet Trump at the White House on Wednesday. And European officials tell me they expect him to come armed with proposals including a "plurilateral trade deal" that would involve the trade of cars and car parts — an obsession of Trump's.
The U.S. imposes tariffs of 2.5% on car imports, while the Europeans impose a 10% tariff on car imports. But the Europeans like to point out that the U.S. imposes a 25% tariff on light-truck and van imports.
Between the lines: Senior European officials have told me they're working under the assumption that Trump wants his car tariffs before the November midterm elections. So they're already discussing their retaliatory measures.
Trump is infuriated by Germany in particular. At lunch with Merkel last year when she visited Washington, Trump took her to task over the gusher of German car imports, when not enough American cars were selling in Germany.
According to a source at the lunch, Trump told her: "You guys are flooding our streets with German cars. I can't go anywhere without seeing one. They're flying up and down the streets here ... Do you have Fords and Chevrolets flying up and down streets in Germany too?"
Go deeper