What we're reading: Photojournalists are saying #MeToo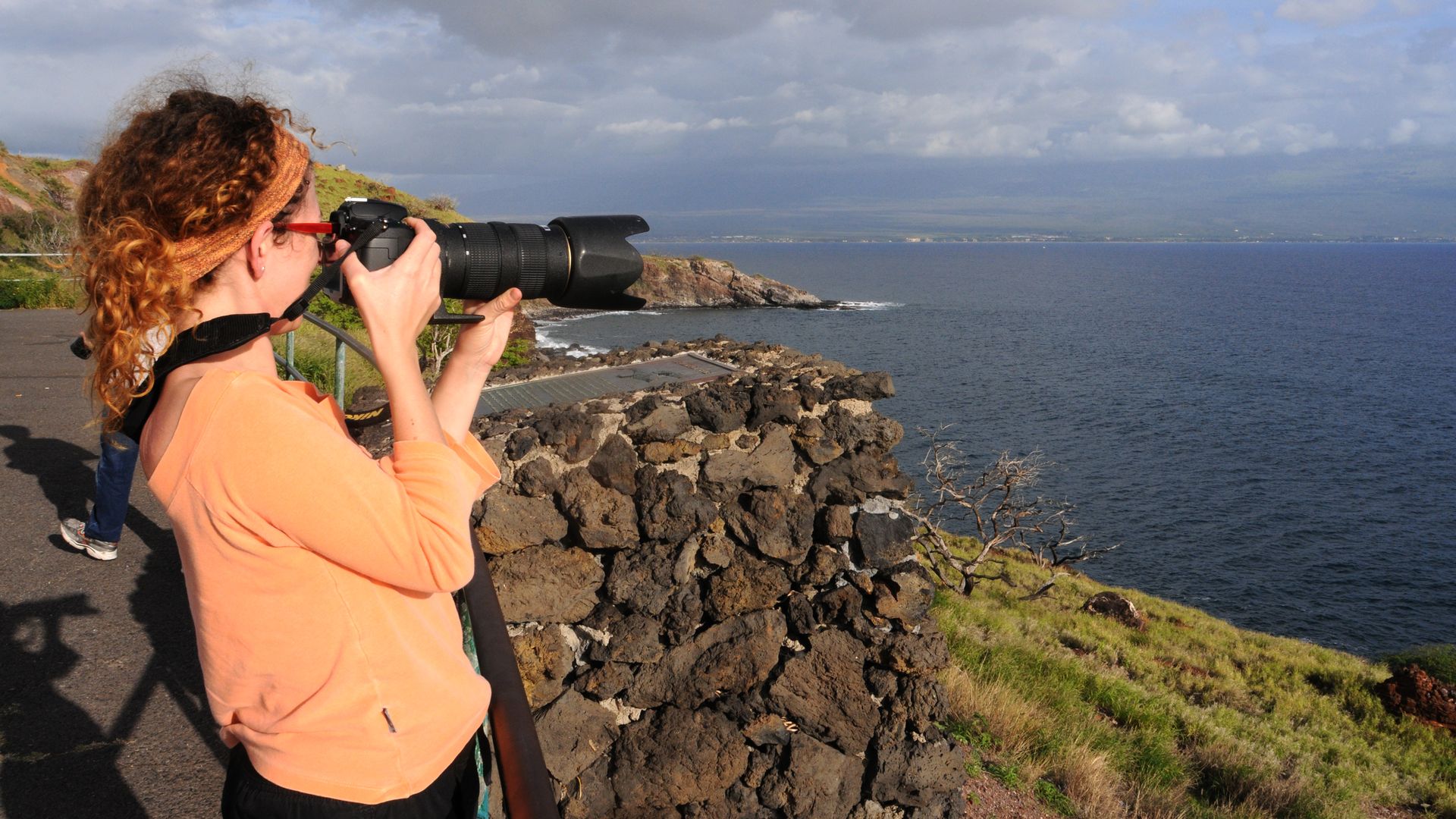 Photojournalists are the latest to become part of the #MeToo movement after Vox revealed that then-deputy director of photography Patrick Witty quietly left National Geographic following a sexual harassment investigation.
The big picture: The Witty investigation was a breakthrough for many photojournalists who had similar experiences of sexual harassment. Now, there's a #MeToo movement in the industry that has been waiting to break out for years, reports Kristen Chick of the Columbia Journalism Review.
The CJR interviewed more than 50 people over a five month period in the industry who described abhorrent behavior ranging from unwanted advances and inappropriate comments on appearances to assault.
What they're saying: Women interviewed in the report say that Antonin Kratochvil and Christian Rodriguez, two prominent photographers, have engaged in "serial harassment" and that VII and the Eddie Adams Workshop, two prominent photo agencies, have ignored complaints.
"Many women in the industry say the behavior is so common that they have long considered it simply one of the realities of working as a woman in the profession," Chick writes.
Abuse is so prominent that women in the industry use "whisper networks" to warn each other about harassers. Women of color are more likely to be harassed, Chick explains, because they're less likely to be included in those networks and have more to lose.
The field has historically had a male-dominated culture that "glorifies macho, hyper-masculine behavior." Only 15% of working photojournalists are women, reports TIME.
Editors and big names are also held less accountable because of an increasing reliance on freelance work.
Reality check: Many women feel if they don't tolerate this behavior they could damage their career longevity and, because agencies ignore complaints, the harassed remain silent.
Be smart: "We've got to stop blaming the women, and blame the harassers and demand better behavior and better treatment," Melissa Golden, a photojournalist, tells Chick.
Go deeper