SpaceX to exclusively fly reusable rocket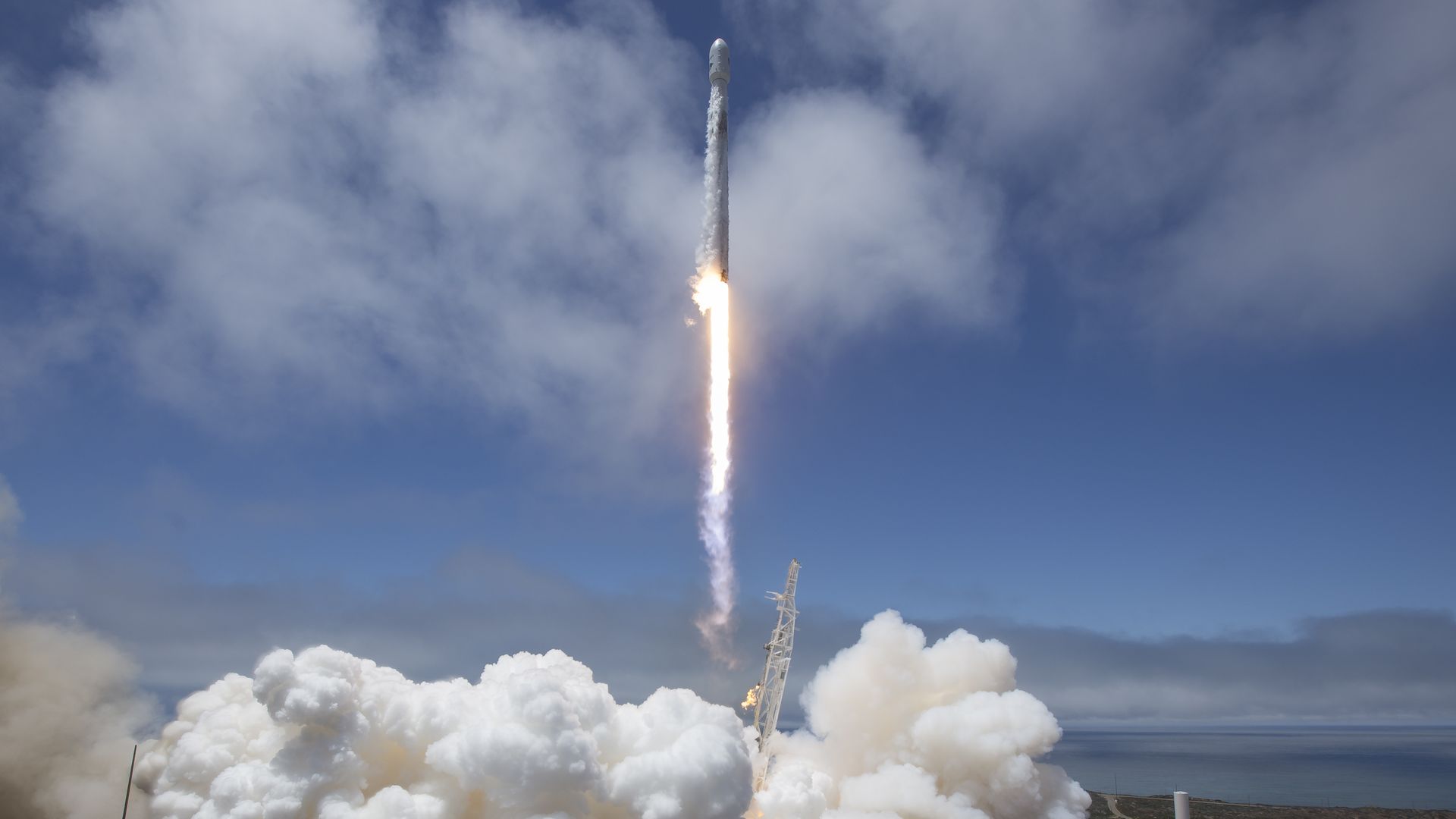 SpaceX will launch its Falcon 9 Block 5 rocket on Sunday, which is the only model the company will be using for rocket launches moving forward, reports Loren Grush of The Verge.
The big picture: "SpaceX CEO Elon Musk claims that the Block 5s won't need any major refurbishment for the first 10 flights or so, and could potentially fly up to 100 times before being retired," Grush writes. The company plans on being able to turn around Block 5 rockets in just 24 hours after a flight.
Go deeper