Mnuchin echoes Trump on hitting China with massive tariffs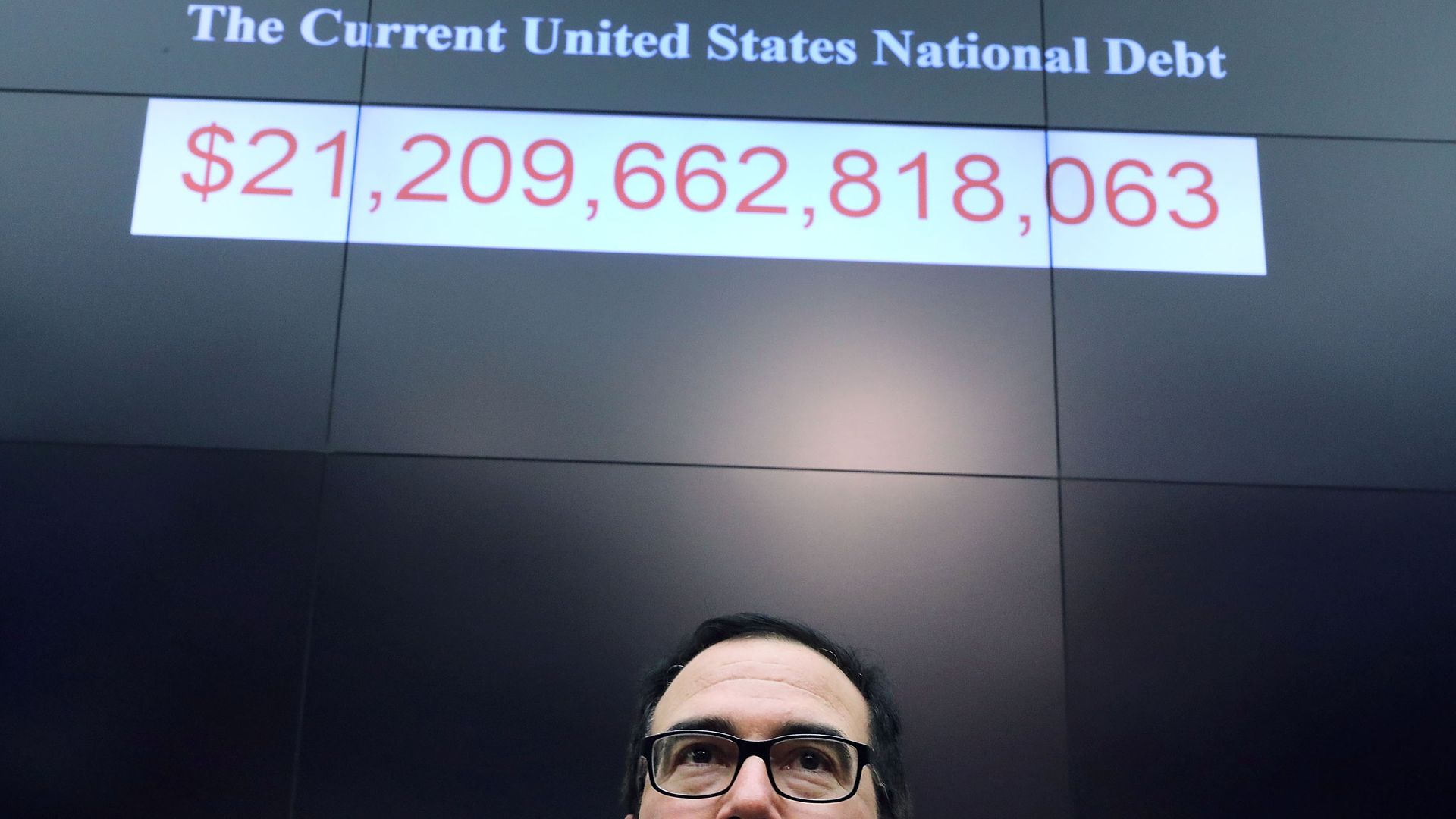 Treasury Secretary Steven Mnuchin echoed President Trump's sentiment that the U.S. will possibly impose tariffs on more than $500 billion worth of goods imported from China, the Wall Street Journal reports.
The details: Trump said on Friday that he was "ready" to hit China with tariffs, inching the U.S. closer to a massive trade war. Mnuchin also said, while speaking before a meeting with G-20 finance ministers, that Trump "fully" supports independence of the Federal Reserve, after Trump complained about rising interest rates.
Go deeper