Michael Cohen privately questions Trump's fitness to be president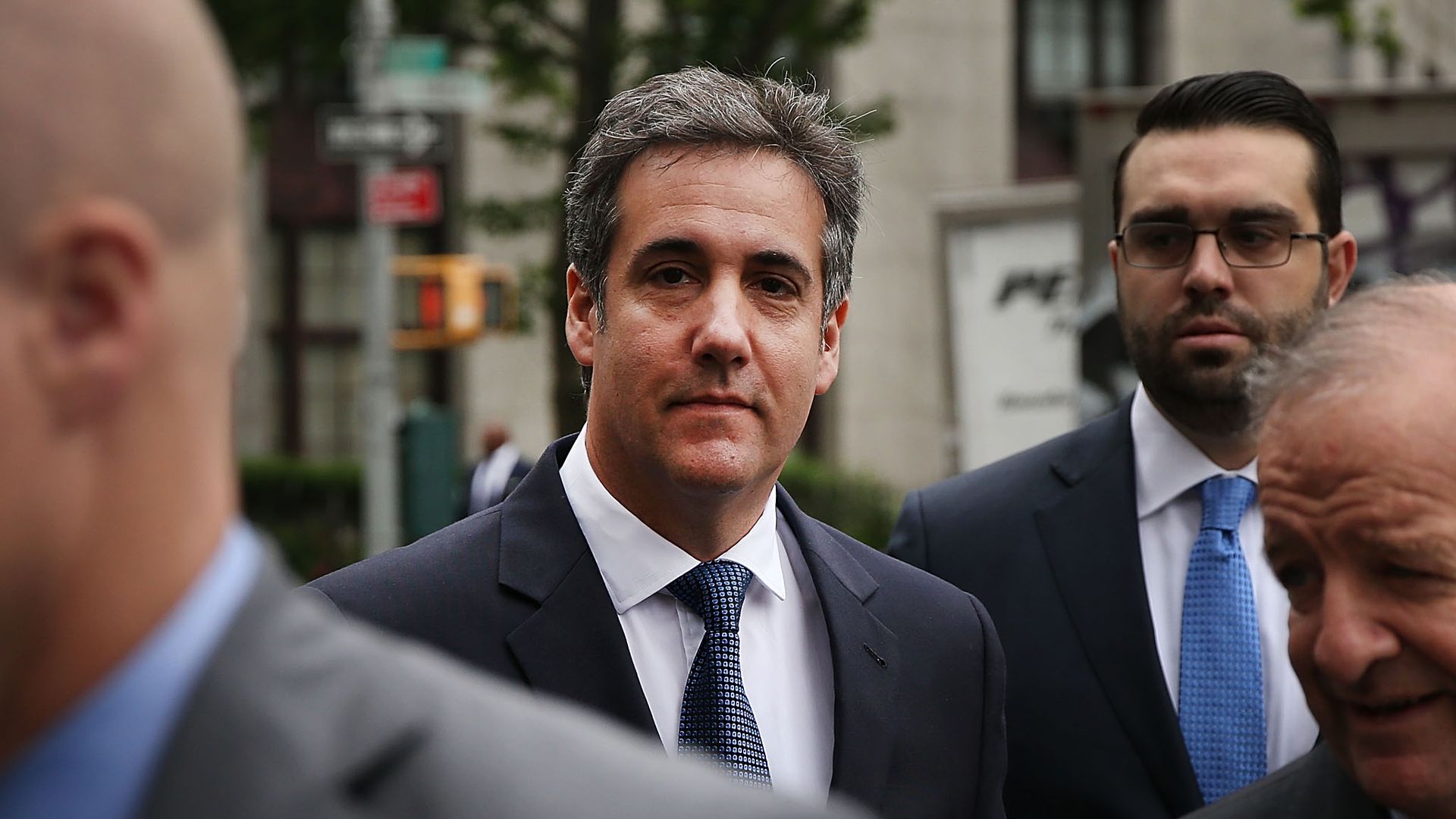 Friends of Michael Cohen have noticed that since Trump's Helsinki press conference with Vladimir Putin he's been more openly questioning Trump's fitness to be president. "It's one thing for him [Cohen] to be concerned about his suitability to be president," a knowledgeable source told me. "It's quite another thing to be concerned about his [Trump's] loyalty to his country."
The source added that Cohen was sending a public signal to this effect when he tweeted, on Monday after Trump's Helsinki press conference: "As I said to @ABC @GStephanopoulos, "I respect our nation's intelligence agencies who determined that Russia, had in fact, interfered or meddled in our democratic process. I repudiate Russia's effort...and call on all Americans to do the same."
Why this matters: The Trump-Cohen relationship broke down a while ago, but now the investigation of Cohen is heating up — with the NYT revealing that Cohen secretly taped Trump — the two have dispensed with the public pretense of loyalty.
The question of what Cohen knows about Trump is now a far more compelling question than it was in the days when Cohen would tell anybody who'd listen that he'd take a bullet — and, no doubt, lie — for his boss.
Bottom line: When I texted Cohen today he declined several opportunities to deny he made these comments to friends. He told me he "cannot comment about someone's innuendo." When I replied to Cohen that the sourcing was solid and would he like to contest the way I was characterizing his thinking, he, revealingly, would not do so.
Sneak Peek: Get more stories like this from Jonathan Swan by signing up for our weekly political lookahead newsletter, Axios Sneak Peek. 
Go deeper