Go deeper: Experts argue the Missouri boat tragedy was avoidable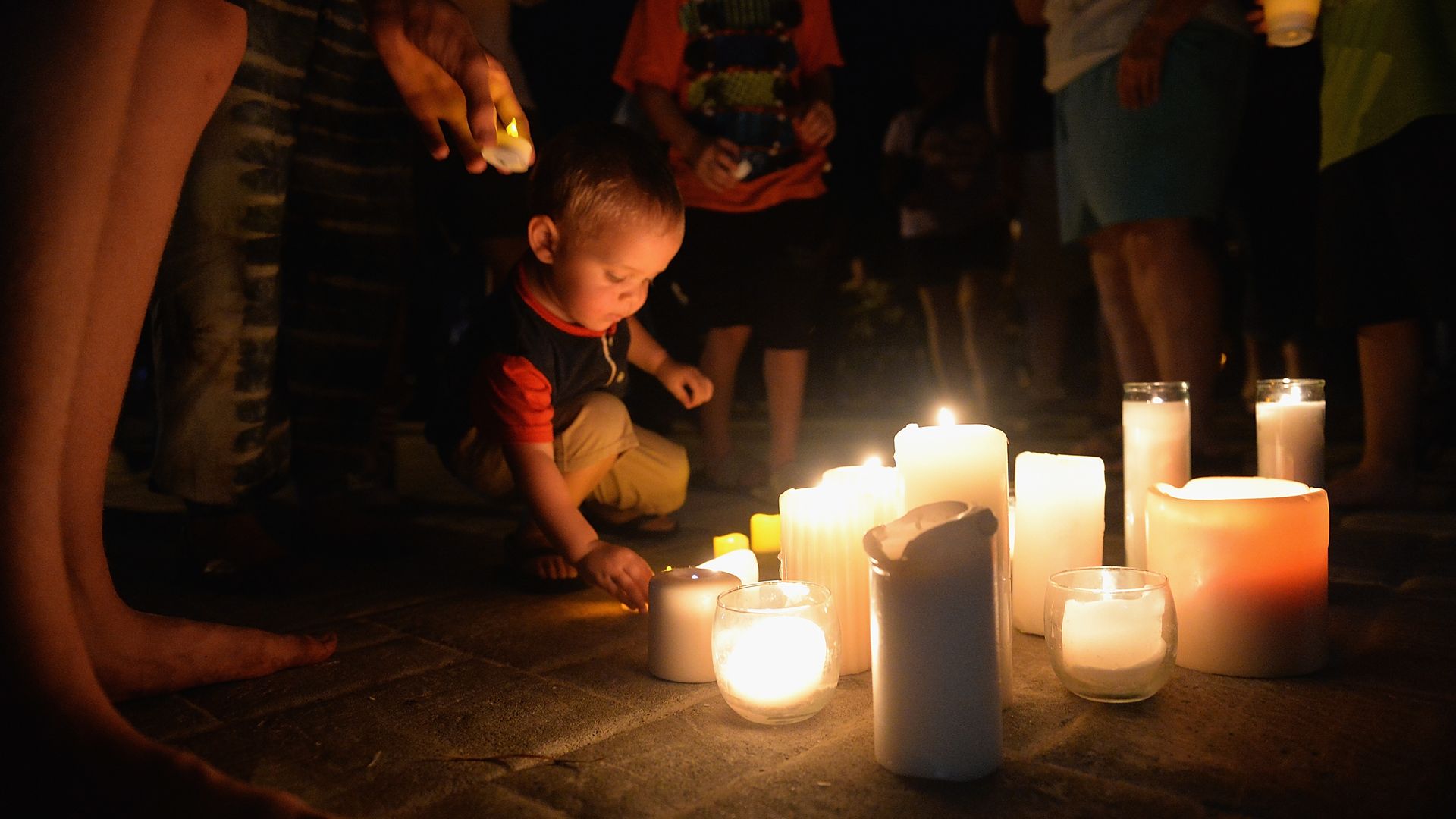 The fatal duck boat tragedy in Missouri that killed 17 on Thursday could have been prevented, director of the University of Georgia's Atmospheric Science Program, Dr. Marshall Shepherd, writes in Forbes.
The big picture: President of Ripley Entertainment Inc., which owns the duck boat tours, said that the storm responsible for capsizing the boat "came out of nowhere," per CNN. But a thunderstorm warning was issued around Branson, where the incident occurred, approximately 30 minutes before the boat sank.
Warning signs
The storm was traveling at 55 mph before it reached the lake, CNN reports. The highest wind gusts in the area clocked in at 63 mph.
The severe thunderstorm had been forecast for days. Shepherd points out that the National Weather Service Storm Prediction Center warned of "thunderstorm clusters" and "severe wind risk" on Tuesday, two days before the incident.
There were life jackets on board, but Stone County Sheriff Doug Rader didn't confirm if passengers were wearing them, Reuters reports.
What they're saying
Shepherd writes: "It is 2018, not 1901. The meteorological community has advanced weather satellites, weather radar and models. Storms like this do not 'come out of nowhere.'"
Meteorologist at the University of Oklahoma, Kevin Kloesel, agreed that the storm did not come "out of nowhere."
Meteorologist Brian Monahan — from WSB-Atlanta, an ABC affiliate — tweeted: "Absolutely negligent to have put that boat in the water. This severe weather threat was forecast for DAYS."
Go deeper