White House: Trump doesn't support Putin's Ukraine referendum idea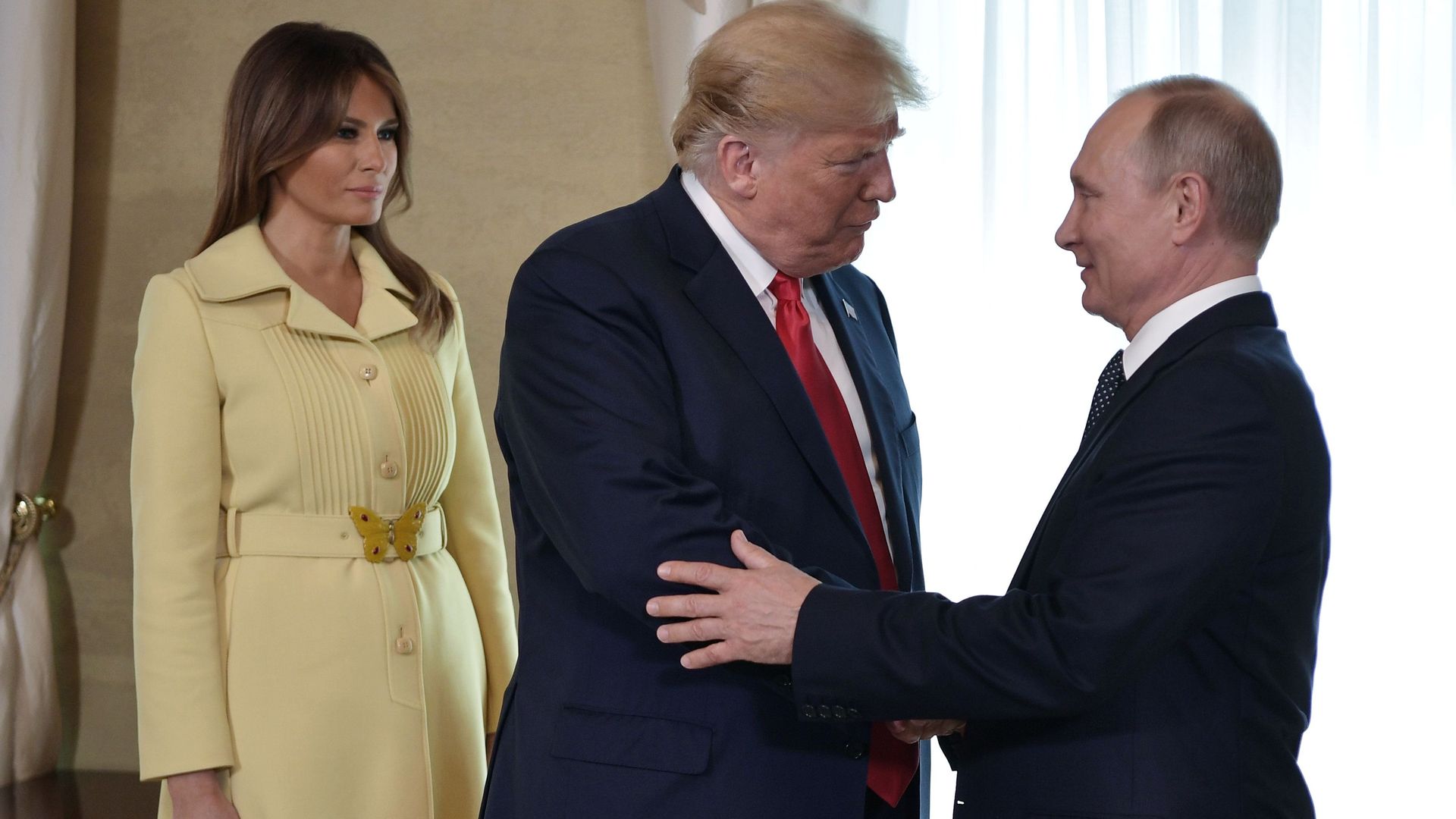 The White House says President Trump "is not considering supporting" a referendum in Eastern Ukraine — an idea that Vladimir Putin reportedly floated during his one-on-one meeting with Trump in order to help resolve the standoff there.
Why it matters: The U.S. position remains that areas controlled by Russian separatists in Eastern Ukraine belong to Ukraine. Trump told Putin he would consider the referendum idea, and asked him not to discuss it publicly while he did so, a source told Bloomberg. This is the second suggestion made by Putin during the meeting that appeared to be under consideration, but has since been ruled out. The White House has not provided details on what was said in the meeting, and has generally been on the defensive this week on matters relating to Russia.
Go deeper